Maren Morris Has Strong Words For 'Mommy Shamers'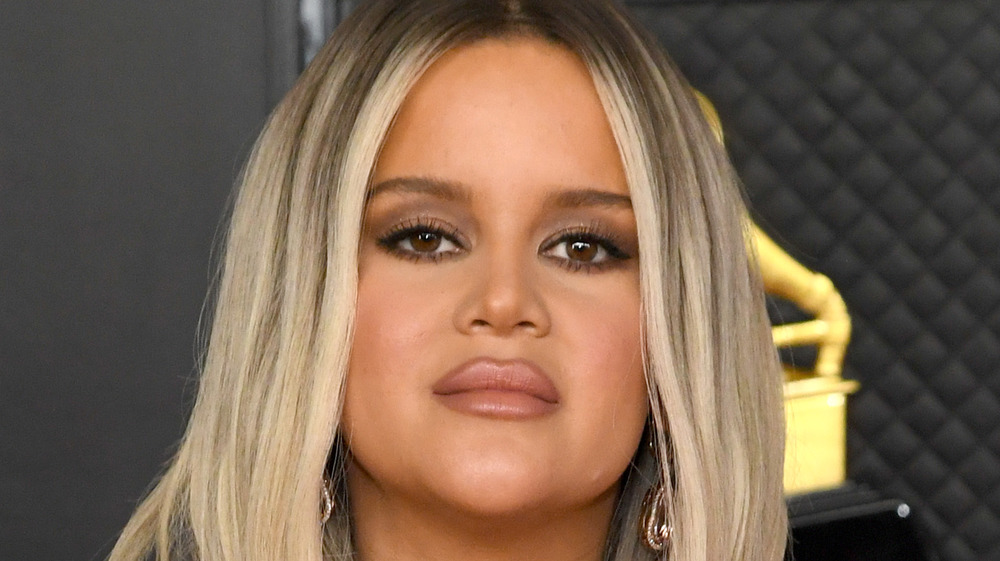 Kevin Mazur/Getty Images
Country singer Maren Morris realized something when she gave birth to her first child in March of 2020 (via Wide Open Country). Women — especially famous ones — are expected to "snap back" to their pre-pregnancy bodies ASAP. But the Grammy-winning star isn't having that. She recently took to Instagram to push back against the notion that there is something wrong with how a woman's body changes after pregnancy — and fans are loving her positive message (via Good Morning America).
Over the weekend, Morris shared an image of herself sitting on her bed, and one where she is working out, along with the caption, "am never saying 'trying to get my body back' again." Her logic is refreshing, with the "Bones" singer adding about her body, "no one took it, i didn't lose it like a set of keys."
The star ended her powerful post by noting, "the pressure we put on mothers to 'snap back' is insurmountable and deeply troublesome." She added that women are always awesome, and she is proud.
Celebrity friends and fans are grateful for Maren Morris' anti 'mommy shamers' post
New mom Mandy Moore was quick to weigh in on Morris' post, expressing her alignment with the sentiment by commenting, "Snap back culture is insane. Thanks for this." Mom of three Kristin Cavallari simply shared hands clapping emojis. Jenna Dewan commented, "Amen!"
Meanwhile, one follower shared her experience with body image post-baby by saying, "4 kids here and I've never been more proud of my body! It has created and nurtured four human beings!" Finally, another fan said, "As a mother of a soon to be 1 year old, I needed this. we mothers are amazing."
It's worth noting that Morris has previously spoken out about "mommy shaming." In fact, her husband Ryan Hurd even defended a photo she posted over the summer of her son on a pool float after it was widely criticized (via Page Six). "I'd just like to say, my wife usually doesn't need me to defend her, but she's a great mom, and my kid was not unsafe on a float in 1 feet of water being held by an adult with 5 people watching so she could get a picture," he tweeted at the time.
Morris also noted about the incident, "Honestly, I get so many criticisms of my motherhood on anything I post of Hayes, so I may just discontinue posting photos of him. Sucks but it's kind of where I'm at."