The Truth About Rory McIlroy And Meghan Markle's Relationship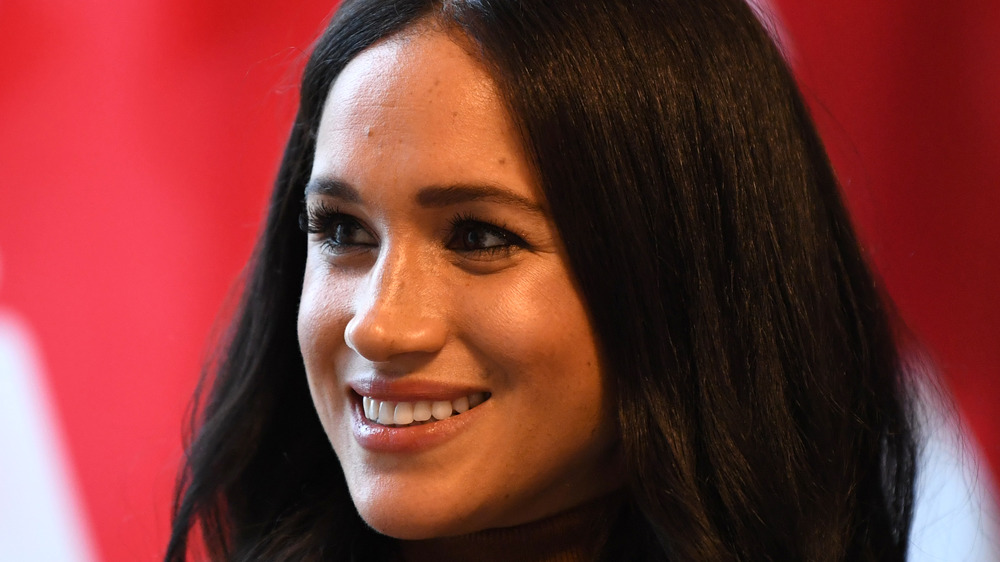 Wpa Pool/Getty Images
Before Meghan Markle made her way to Kensington Palace to start a whirlwind life with none other than Prince Harry (via Veranda), the Suits actress lived an exciting, glamorous life in Toronto, Canada. 
Surrounded by celeb friends like Jessica Mulroney, Markle was known to be pals with 23-time Grand Slam Champion Serena Williams since 2014 (via Insider) and even struck up a friendship with Harry's cousin Princess Eugenie before meeting her prince (via People). With Soho House Toronto as her mainstay, Markle's life was filled with yoga, bar-hopping, and dog walks, per Narcity. 
Long before the fairytale royal wedding, or the ensuing "Megxit," Markle was an actress who savored her freedom. In fact, in the bombshell Oprah Winfrey interview that aired in March 2021, the Duchess of Sussex said she lived "a really independent life" before becoming a royal (via StyleCaster). Her full, exhilarating life was regularly documented by tabloids, particularly her romances. 
While many fans know about the actress's first marriage with Hollywood producer Trevor Engelson, who she met in 2004, most do not know about the flings that came after. After tying the knot in 2011 in a beachfront wedding in Jamaica, the two divorced just two years later (via Hello!). Before meeting Prince Harry in July 2016 (via New York Times), Markle had a few romantic connections in between, including professional golfer Rory Mcllroy. 
Here's what really happened with Meghan Markle and Rory Mcllroy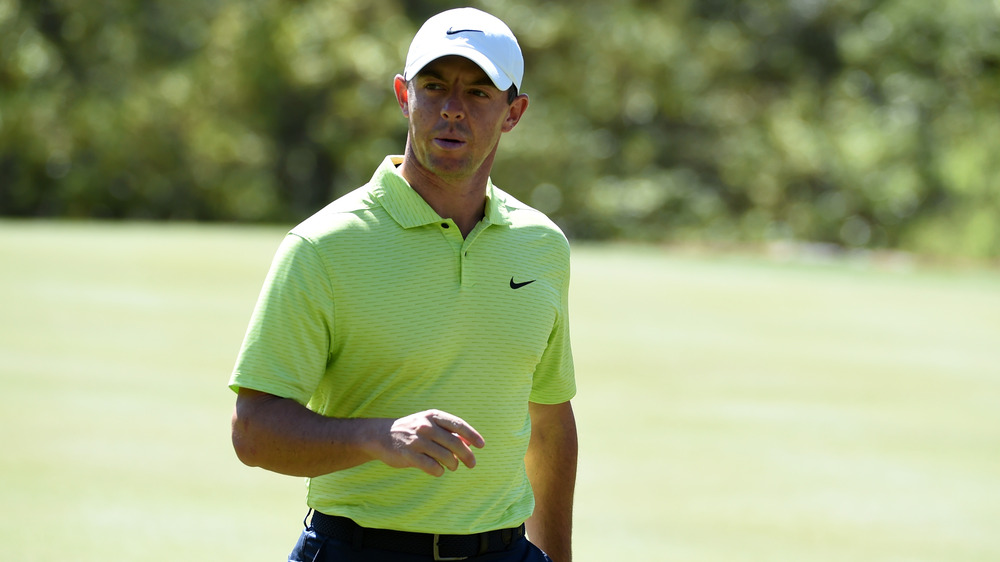 Steve Dykes/Getty Images
Following her 2013 divorce, Meghan Markle wasted no time in living her life and moving on to greener pastures. 
Sending her wedding and engagement rings to Engelson through mail (via Express), the actress was quickly spotted with ice hockey player Michael del Zotto. The Daily Mail reported that Markle shared pictures with Del Zotto on her social media accounts, one in Toronto and the other in New York where the hockey star was playing. Del Zotto insisted they were "100 percent not" an item, but rumors continued to swirl.
In 2014, after the rumored fling with Del Zotto, Markle famously took part in the ALS Ice Bucket Challenge on social media, with Irish golfer Rory Mcllroy throwing a bucket of ice over her head. Nominated by the golf legend, Markle captioned the video with, "#ALSicebucketchallenge accepted! I nominate @serenawilliams (you better do it!) — Special thanks to @McIlroyrory" with a flirty smiley face at the end (via Page Six). 
With talk of their possible romance escalating, the duo were spotted together various times; they were even caught enjoying dinner in Dublin together (via Irish Central). While Markle and Mcllroy never confirmed their fling, Emily Herbert's novel, Harry and Meghan – The Love Story, counts the golfer as one of Markle's pre-royal relationships. The Suits actress then went on to date Canadian-Italian chef Cory Vitiello (via Daily Mail), and later, the love of her life Prince Harry.