How Lauryn 'Pumpkin' Shannon Really Lost 40 Pounds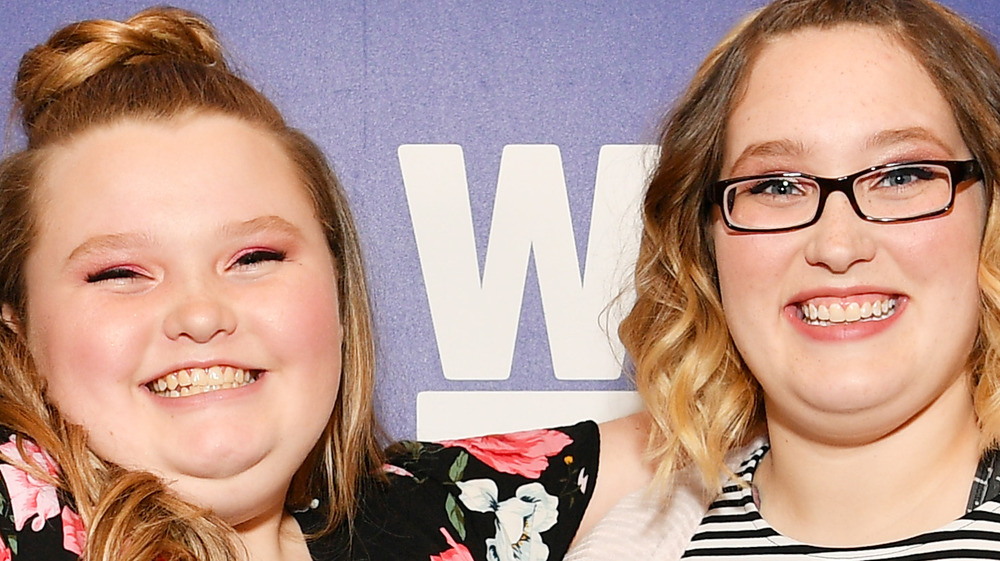 Dia Dipasupil/Getty Images
Once a supporting player in her family's adventures, Lauryn "Pumpkin" Shannon is becoming a major player in the reality television world all on her own – not to mention something of a role model. On Here Comes Honey Boo Boo, Lauryn was one of four sisters in a rural Georgia family who delighted in such exploits as mud diving and dressing up a pet pig. Now the family's life has taken a more serious turn, with matriarch June Edith "Mama June" Shannon recovering from the drug addiction that estranged her from her family and disrupted her daughters' lives.
At the age of 21, Lauryn was a newlywed with a new baby when she also took on guardianship of her younger sister, Alana "Honey Boo Boo" Thompson (pictured above, left), three years ago. Lauryn admits the responsibilities have been difficult and put a strain on her marriage to Josh Efird. She also confesses to feeling some resentment toward her mother for putting her in the situation to begin with – and for throwing away nearly $1 million of their TV money on her crack habit. 
Still, Lauryn has stepped up admirably. Alana has loyally praised her sister on Instagram, saying she's "doing a damn fine job" of parenting (via In Touch Weekly). Lauryn also revealed that she's been doing some self-care that is paying off in a big way.
Lauryn Shannon revealed her weight-loss secret
It's no secret that the Shannon-Thompson family has struggled with their weight over the years. Truth be told, Honey Boo Boo indulged in some of the fat-mocking by showing the clan stocking up on cheese balls and pork rinds and chowing down on "sketti," aka spaghetti topped with ketchup and Country Crock margarine. 
However, the family's narrative changed after Mama June's body transformation, the result of weight-loss surgery and exercise. 
In an exclusive interview with In Touch Weekly, Pumpkin says that she's dropped 40 pounds through a combination of increased activity and smarter eating. She credits her journey to "letting go" of her mother's drama and focusing on her own needs. "Now, I eat like I'm supposed to, I don't drink as much soda. I just drink really water, honestly," she tells the outlet. 
Honey Boo Boo has gotten into the spirit, too, reaching for water in her Hydroflask instead of sugary drinks. Pumpkin is making more nutritious meals at home as well. "It may not be the greatest food, but it's a healthier choice than me cooking fried chicken and fries," she says. The sisters have been upping their fitness level by going for long walks at the park and at flea markets.
Their Easter 2021 family photo shows their efforts are paying off. Fans on Instagram praised Pumpkin, writing, "amazing" and "gorgeous." Even their aunt, Jo "Doe Doe" Shannon, expressed her pride, writing, "Love my family."