How Chrissy Metz Really Felt About Wearing A Fat Suit For A Role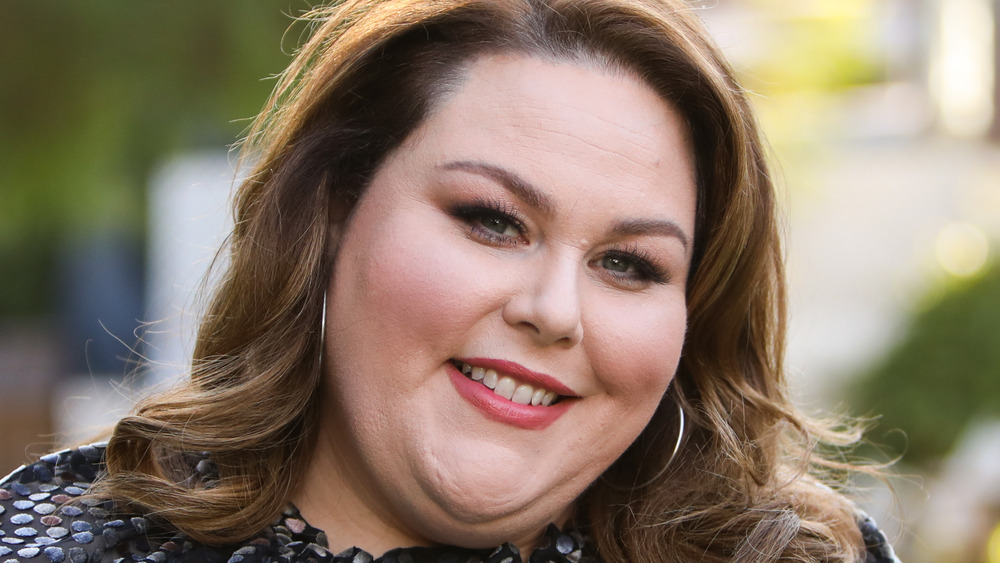 Paul Archuleta/Getty Images
This Is Us star Chrissy Metz is best known for her role as Kate Pearson on the hit NBC drama, which is currently in its fifth season. Ever since the show's 2016 debut, viewers have grown to love Metz's character and her portrayal of the sister of "The Big Three" — from her lifetime struggle with her body image and weight to her relationship with Toby Damon (played by Chris Sullivan). Kate relates to a specific demographic of viewers who appreciation the representation. 
Before her This Is Us fame, though, Metz starred as Ima "Barbara" Wiggles in American Horror Story: Freak Show in 2014 (via IMDb). Her character is noticeably obese, and Metz — who has struggled with her weight in the past — has been open about her body image and being a plus-size actress in an industry where diversity of body types is relatively scarce. 
Metz has openly detailed some of the obstacles she had to overcome early on in the industry because of her body type, and after years of "yo-yo dieting," she revealed how prioritizing herself and her health led to her successful career as an actress — even if that meant wearing a fat suit after shedding more than 100 pounds.
Chrissy Metz wore a fat suit on American Horror Story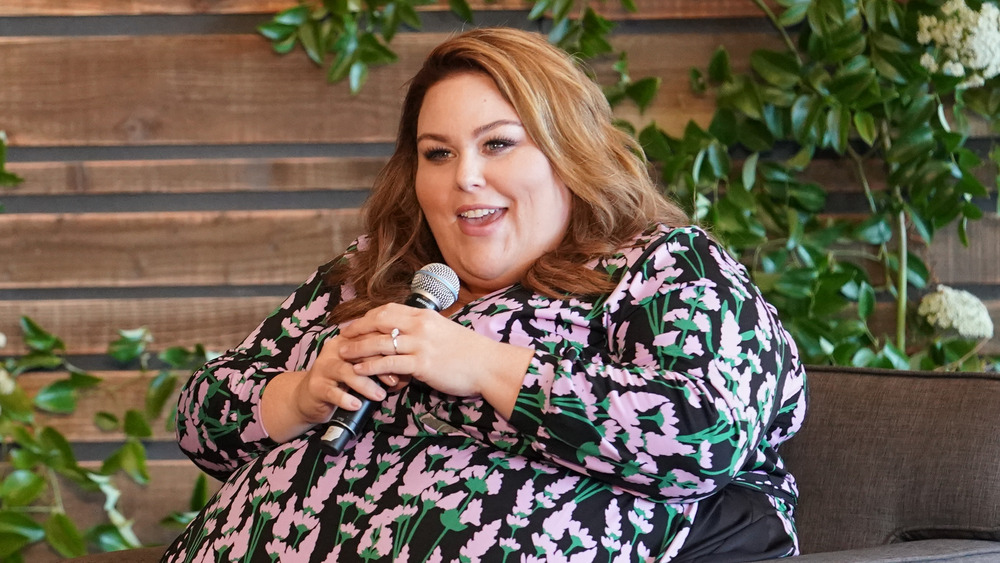 Rachel Luna/Getty Images
Though Chrissy Metz was up to put on a fat suit for American Horror Story, it wasn't her ideal situation. 
"It was sobering," she told Entertainment Weekly in 2017. "I thought, 'What if I become that heavy and can't walk around or get stuck in the door frame? I was like, 'I don't want this for me.'" Metz's AHS role led her to her current gig on This Is Us, where she continues to serve as an inspiration for fans and viewers alike. "You don't realize that somebody who's average or even very fit could relate to someone who's overweight," she told the outlet. "But it's not about our size — it's how we look at ourselves and how we feel about ourselves."
In the past, the actress has defended her co-star and on-screen husband, Chris Sullivan, for wearing a fat suit on This Is Us. "I get it, the authenticity is kind of ruined by that, but Chris has been heavier, and I think he does understand the plight of being overweight," she told Andy Cohen on a 2017 episode of Watch What Happens Live. "Also, he was the best man for the job, and people wear prosthetics all the time. This just happened to be weight as opposed to, like, a nose or a chin."