Millie Bobby Brown Wishes Her Fans Could Just Accept This One Thing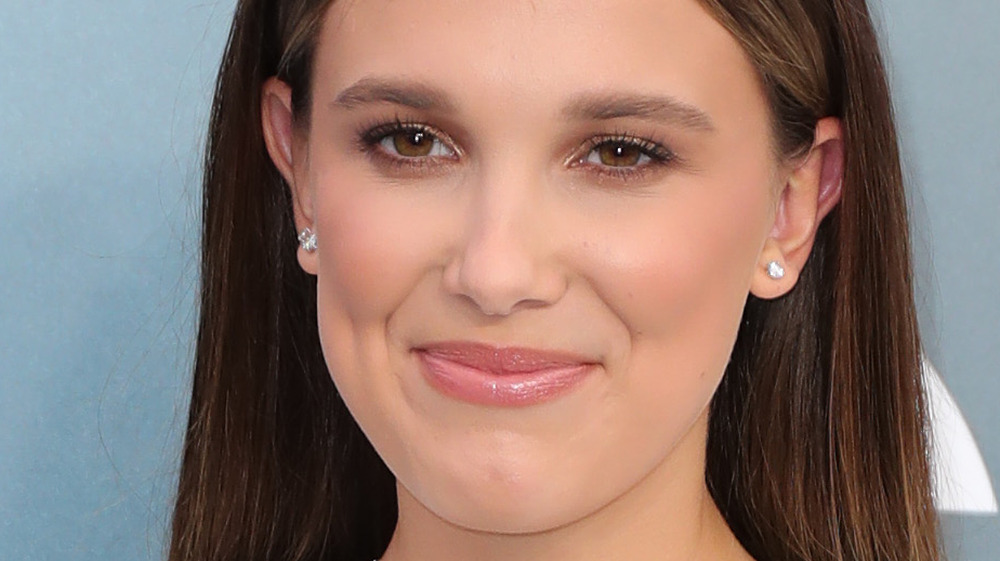 Leon Bennett/Getty Images
Millie Bobby Brown isn't the little girl she was at the start of her career. Per IMDb, Brown got her first role in 2013, playing Young Alice in two episodes of the Once Upon a Time spin-off Once Upon a Time In Wonderland. Three years later, she was starring as Eleven on the Netflix hit Stranger Things.
Brown wasn't even a teenager when she started her career, but she's 17 now and frustrated that so much of the world still sees her as a child. "I'm only 17, but at the end of the day, I'm learning to be a woman," she recently told MTV News (via Elle UK). "I'm learning to be a young woman, being a young girl, people watch you grow up, right? And they've almost become invested in your growth and your journey. But they aren't ready to accept the fact that you're growing up."
One thing that particularly bothers Brown is the focus on her fashion choices.
Millie Bobby Brown is 'not going to be playing those young girls anymore'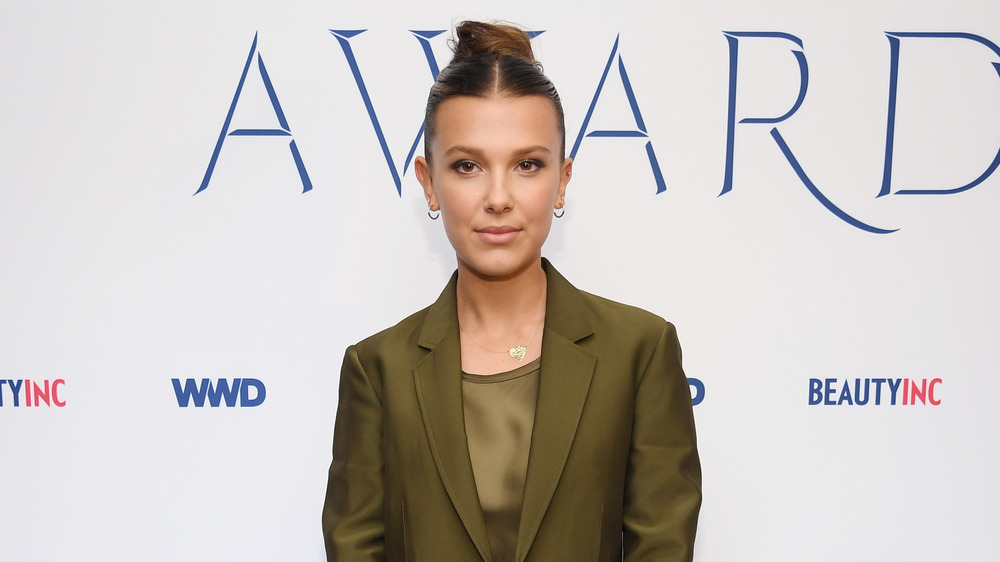 Dimitrios Kambouris/Getty Images
"I wear a crop top and people are like, 'She's 10,'" she said (via Elle UK). "I'm like, 'No... I am 17.' That's a thing that girls do. Or I wear high heels. Or I wear an outfit to an award show and they're like, 'She looks 50.' No, it's because you've watched me since I was 10. That's why you think that."
Brown is more than ready to break out of her shell — whether her fans approve or not. "They're not accepting it and I've completely accepted it," she said. "You know, I'm ready. I'm like, 'It's been a while. Let me wear a high heel!' I'm not going to be playing those young girls anymore."
Brown doesn't have time for any negativity in her life, period. "Internet trolls have never bothered me," the then 15-year-old told Harper's Bazaar in 2015. "I don't want to sit here and say they do, because some people it genuinely does get to and I wouldn't want to lie and say they hurt my feelings when they don't. I honestly actually feel really bad for them because who knows what they're going through."