Here's What Ronda Rousey's Net Worth Really Is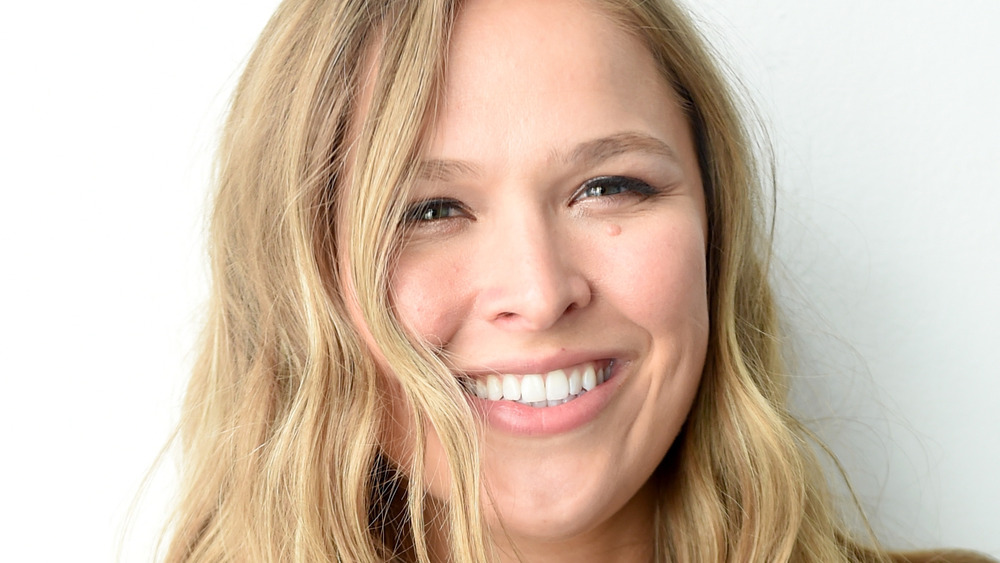 Emma Mcintyre/Getty Images
Ronda Rousey started her career at a young age when she began judo at 11 years old. She became the youngest judoka to qualify for the 2004 Olympic Games at 17, but didn't go farther than the first match. 
However, after a couple more Olympic bouts, Rousey eventually became the first American to win an Olympic medal in women's judo (via Biography). It wasn't until 2010 that she had her MMA debut as an amateur, making her Strikeforce debut only a year later. Then in 2012, she made her UFC debut as the first female fighter to join and one of the best in the industry – as if she hasn't done it all already.
In early 2018, it was announced during the Royal Rumble that Rousey signed a full-time contract with the WWE. After that, she went onto the RAW division and became the Raw Women's Championship at SummerSlam (via WWE).
Following her hiatus from the organization in 2010 – due to her missing her family and having a few physical pains, which she explains on Steve-O's podcast Wild Ride! – - Rousey delved into the worlds of acting and gaming. She's starred in a few films throughout her career such as Charlie's Angels, Mile 22, and Furious 7. She also voiced Sonya Blade in the Mortal Kombat 11 video game (per IMDb). 
In February 2020, the martial artist signed a Facebook Gaming deal in which she livestreams weekly, which may be the coolest job ever (via FOX Business).
Ronda made millions off just one UFC fight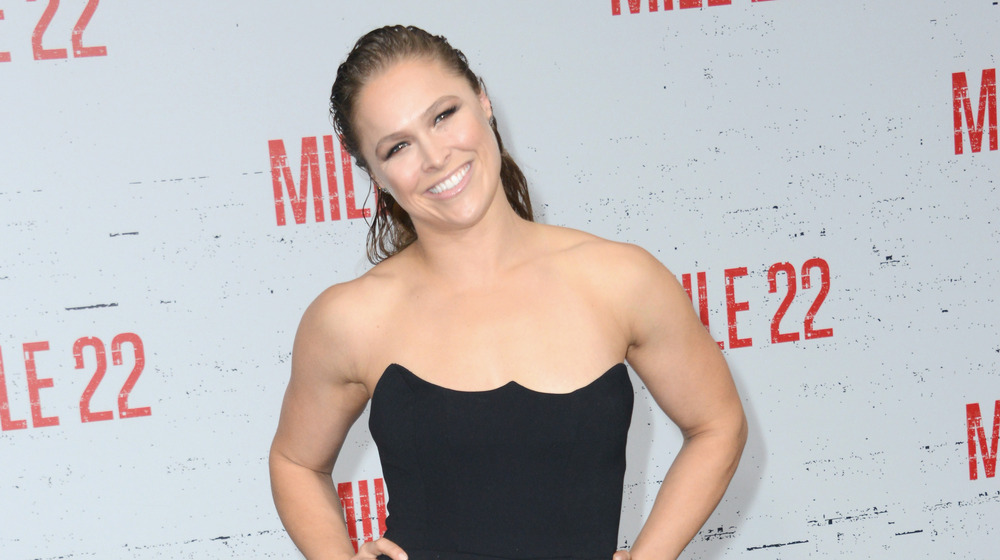 Albert L. Ortega/Getty Images
According to Celebrity Net Worth, Ronda Rousey's net worth is $13 million. It's unknown how much she's made with her new ventures, but her fighting career has brought in a lot of moolah. Rousey can typically earn up to or over six figures for showing up to a fight, a bonus if she wins, and more money for a Pay Per View (PPV) fight. For example, in the year 2015 alone, Rousey earned around $14 million in prizes, PPV money, endorsements, and media appearances. According to ESPN, she walked away with $3 million from her last UFC match in 2016.
Although she didn't officially retire, the former WWE member has no interest in fighting anymore. In a 2020 interview with Steve-O, per the Bleacher Report, she explained, "It's no longer a priority in my life." So instead of having a bunch of mansions to spend her millions on, Rousey sports six lavish cars including a Corvette Stingray, a BMW X6 Masonry, and a Chevrolet Suburban to name a few. Alongside her impressive motor collection, she bought a sustainable ranch for her and her growing family. Rousey and her husband, martial artist Travis Browne, live with his two children from his previous relationship. 
Being an amazing fighter and having gorgeous rides, she's something out of a superhero comic!