Kelsea Ballerini: The Country Star Is Worth More Than You Think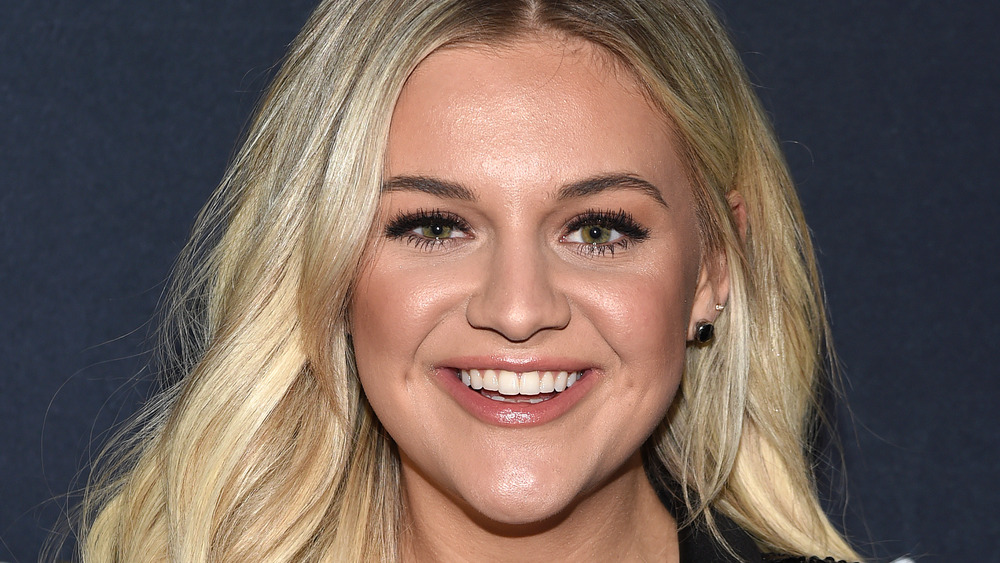 John Shearer/Getty Images
Country singer Kelsea Ballerini is known for hits like "Hole in the Bottle" and "Miss Me More," plus her adorable marriage with Australian singer-songwriter Morgan Evans - which she shares often on her Instagram account – but did you know she has a stunning net worth, too? 
Ballerini quickly entered the world of pop-country superstardom, and she's definitely raking in the money to match. Driving a Ferrari around her Nashville hangs, plus going back home to a luxe townhouse (via Meaww), she's living large with her husband and mixed-breed pup Dibs. Now filling in for Kelly Clarkson as a guest judge on The Voice (via Daily Mail), we're digging deeper into how much Ballerini is truly worth.
According to All Music, the "homecoming queen?" singer got her start at just 13 years old while learning guitar and moving from Mascot, Tennessee to Nashville to follow her dreams. Signing a publishing deal at 19, her cult-fave debut single "Love Me Like You Mean It" gained traction and made her the star she is today. Although Ballerini is best known for her heartfelt country tunes, collaborations with electronic band The Chainsmokers and singer Halsey have made her into a certified pop star and household name.
Kelsey is raking in the big dollars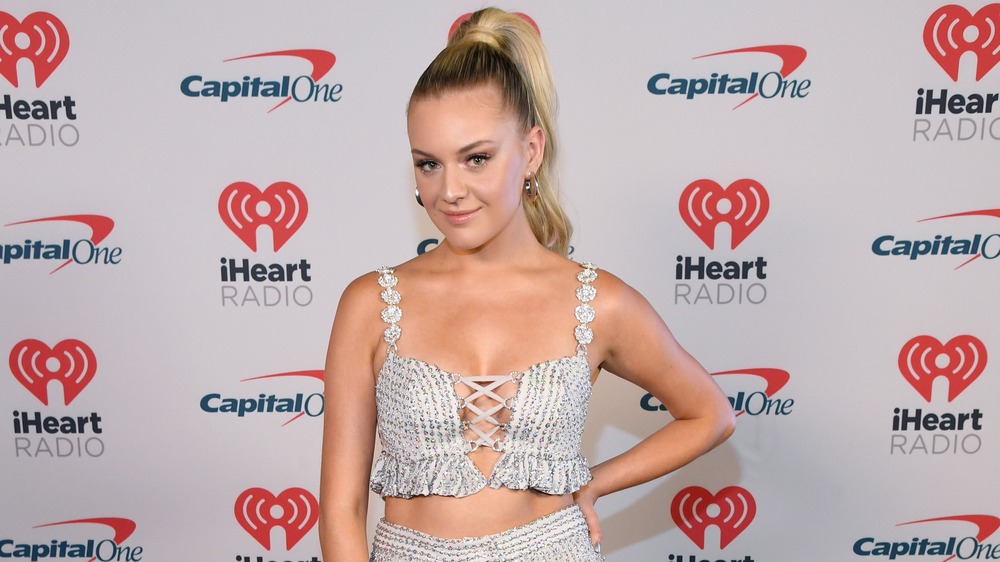 Kevin Mazur/Getty Images
It's easy to see how Kelsey Ballerini's music success has contributed to her impressive net worth. As per Billboard, the country-pop singer became the first woman since 1992 whose first three singles reached number 1 on the Billboard Country Airplay chart. In fact, "Love Me Like You Mean It," "Dibs," and "Peter Pan" are songs fans still go back to, and that cemented the singer's inarguable stardom.
 From radio success to playing at the famed Grand Ole Opry in 2015 (via All Music), the singer has made much of her money from number-one hits, award-winning albums, and guest appearances on shows like The Voice (via Meaww). 
So how much is the Unapologetically artist really worth? According to Celebrity Net Worth, Ballerini's net worth is a stunning $6 million. Driven by her chart-topping albums, the country star's financial success may also come from her phenomenal social media presence. Her YouTube channel has 531,000 subscribers, filled with acoustic at-home performances and makeup tutorials, while her "Peter Pan" music video alone has more than 61 million views. 
Brand deals, like her Colgate sponsorship, have unquestionably contributed to her vast bankroll as well (via Multivu). With two Grammy nominations thus far, and no sign of stopping any time soon, there's no doubt Ballerini will continue to gain fame and fortune.