Brooks & Dunn: The Country Stars Are Worth More Than You Think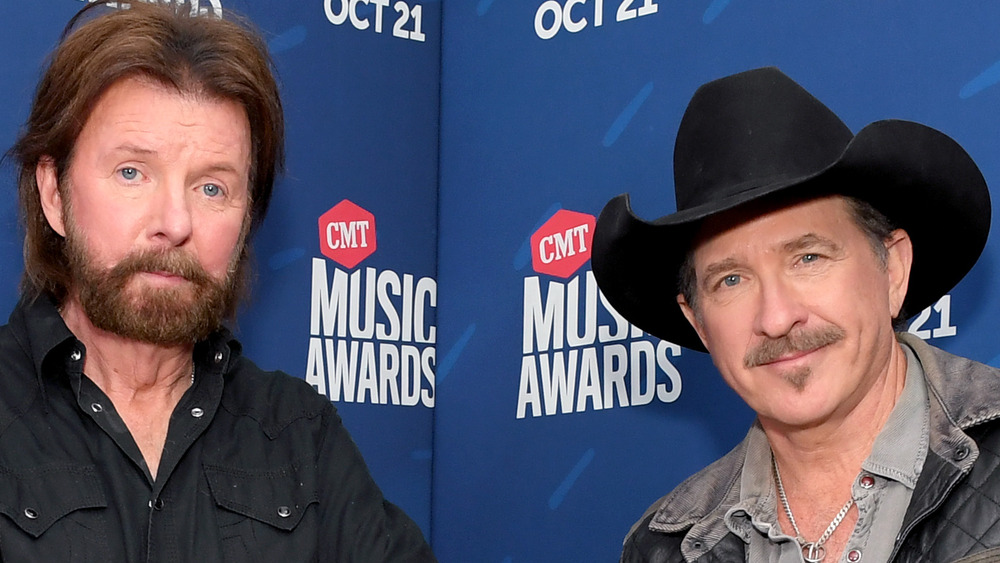 Jason Kempin/cmt2020/Getty Images
Kix Brooks and Ronnie Dunn make up the country duo Brooks & Dunn. Since rising to fame in the 1990s, they have racked up Grammy Awards, CMA honors, 20 number-one hits, and more album sales than any other country duo ever.
In recent years, they put out an album titled Reboot, which featured new versions of their songs and collaborations with artists such as Kane Brown, Thomas Rhett, Ashley McBryde, Luke Combs, and Kacey Musgraves. They were also inducted into the Country Music Hall of Fame, and a special exhibit dedicated to the stars even opened up during that time (via Brooks & Dunn).
They have been around for decades. They have won numerous awards. They are still putting out music and making headlines. And with well-known and fan-favorite hits like "Boot Scootin' Boogie," "My Maria," and "Only in America," one has to stop and wonder: How much is Brooks & Dunn worth?
Brooks & Dunn are also nominated for a Duo of the Year award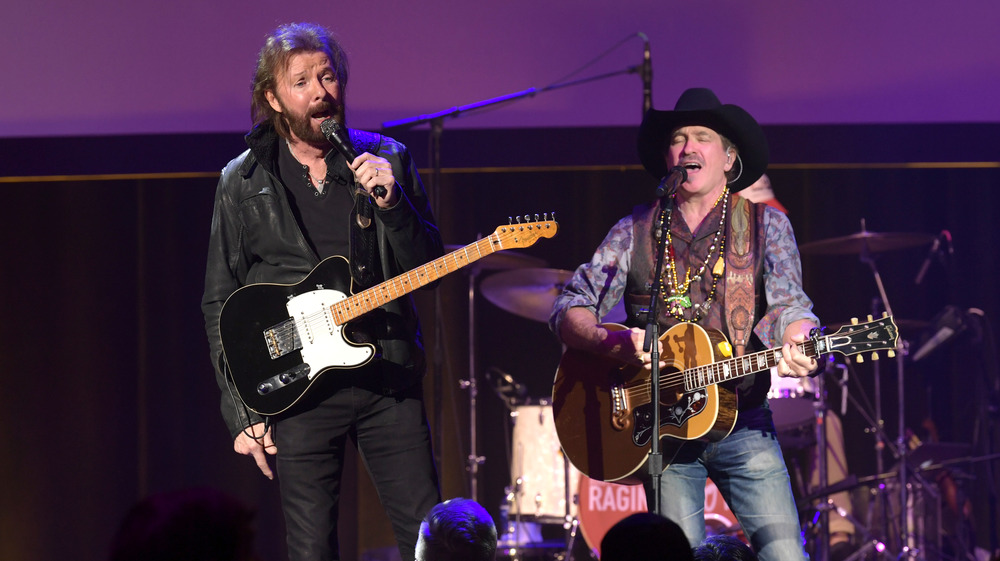 Jason Kempin/Getty Images
According to Celebrity Net Worth, Brooks & Dunn's net worth is $100 million. The website goes on to say that, specifically, each of the stars has an individual net worth of $45 million.
Now, as some may remember, these two technically broke up and retired in August of 2009. Taste of Country stated that they went on to focus on their solo careers, as both put out solo albums and Brooks turned to radio show hosting and film. Though, as made evident by the facts above and by recent news, they have still put out music together, as well.
Furthermore, they are up for a Duo of the Year award at the 56th Academy of Country Music Awards, which will take place on April 18. The other nominees in the category include Brothers Osborne, Dan and Shay, Florida Georgia Line, and Maddie and Tae, as reported by Wide Open Country.