Who Is Jack Hanna's Wife?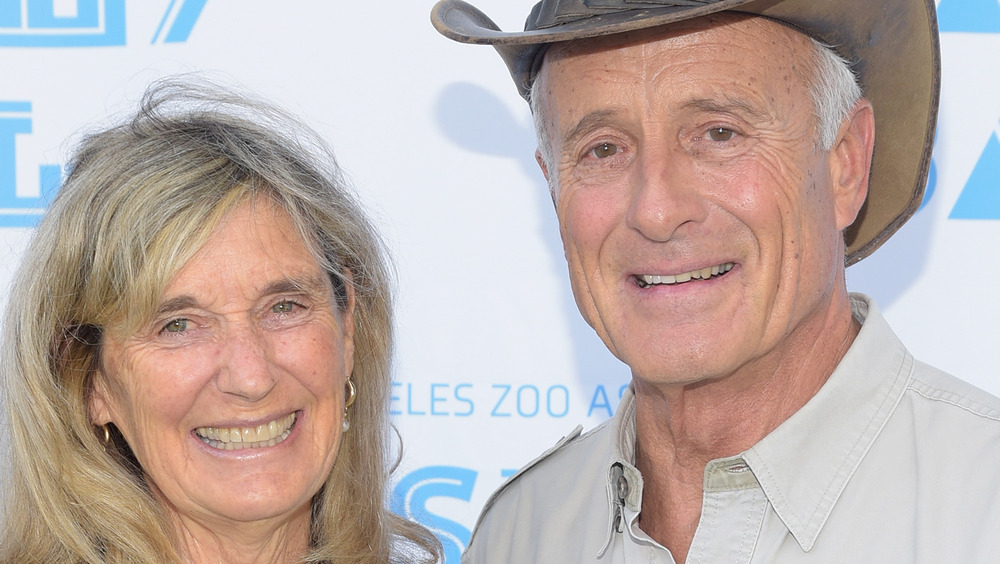 Michael Tullberg/Getty Images
Jack Hanna may be retiring from public life after being diagnosed with dementia, but one thing remains a constant: his wife, Suzi. "Our mom – Suzi – has been by his side for 53 years in every corner of the world. She continues to be his rock (and ours, too)," his daughters wrote (via Twitter).
If you watched Jack Hanna on Wild Countdown or Into The Wild, you know a little bit about Suzi Egli, already. Suzi has been Jack's partner in crime since long before you began seeing her on TV. When Jack took the job as the head of the Columbus Zoo and Aquarium (a job that would last 42 years!), he worked seven days a week. Suzi kept the family united by taking their kids to the zoo on Sundays. "We would all go to church, then get Kentucky Fried Chicken, go to the zoo, and have our picnic," Suzi told Columbus Monthly, "Then we'd all get in the golf cart while Jack would check things at the zoo, say hi to people."
Like her husband, Suzi's happiest when outdoors. "Being outside – the trees, the sounds, the sun – you can't beat it," she told The City of Columbus. And it's a good thing, too. Because shortly after Jack and Suzi got married, they'd started their very own, at-home zoo.
How Jack and Suzi Hanna met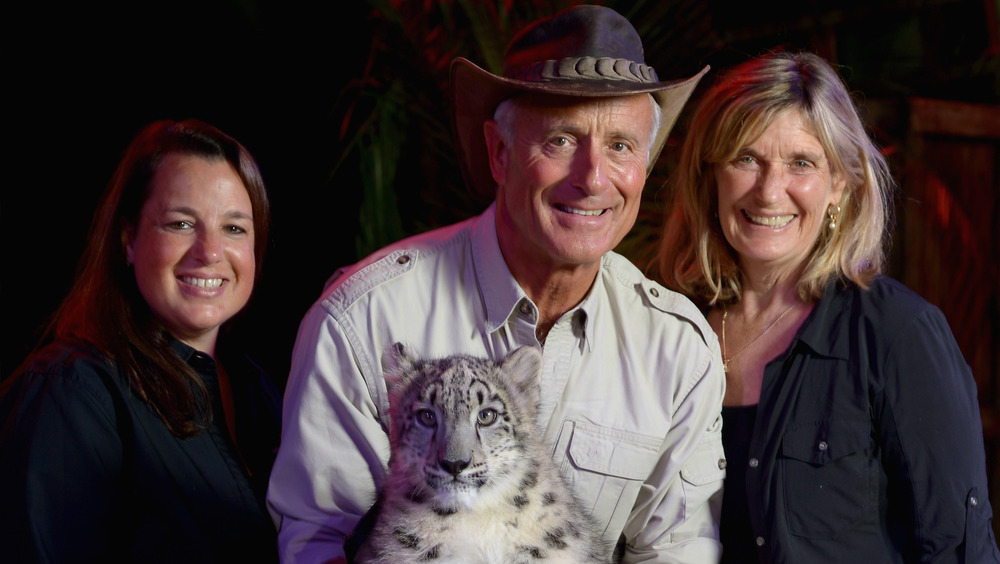 Tim Boyles/Getty Images
In his memoir, Jungle Jack: My Wild Life, Jack Hanna describes meeting Suzi, "the girl of my life." Of course, he credits his pet donkey for his romance. Suzi Egli, who captained their college's cheerleading squad a the time, was (if you ask Jack) "the cutest girl in French." And, according to Jack, "I kept her going with my stories about my donkey, and we became fast friends." Animals, you won't be shocked to know, soon became a central theme, nay — a controlling factor — in their existence. Take the time when they adopted ducks meant for slaughter and, after graduating from college (they married during their senior year), left them in the college lake for posterity. Or like when, after starting at-home zoo (including, but not limited to: lions, llamas, deer, elk, a bear, chimpanzees, a spider monkey, parrots, goats, a horse, dogs, and a cat), Jack tried to convince Suzi to give a baby chimpanzee breast milk. (That was hard no.) It's always been about animals for the two of them.
It's little surprise, then, that the accomplishment that Suzi's most proud of has to do with animals, too. She once told Columbus Monthly that one of "the biggest moments in our life" was helping to transition gorillas out of their cages in the Colombus Zoo. "And for those gorillas to come out and walk on grass for the first time — I even get chills now, when I think about it," Suzi remembered.