Kendra Wilkinson Has A Surprising Response To Holly Madison's Playboy Sex Comments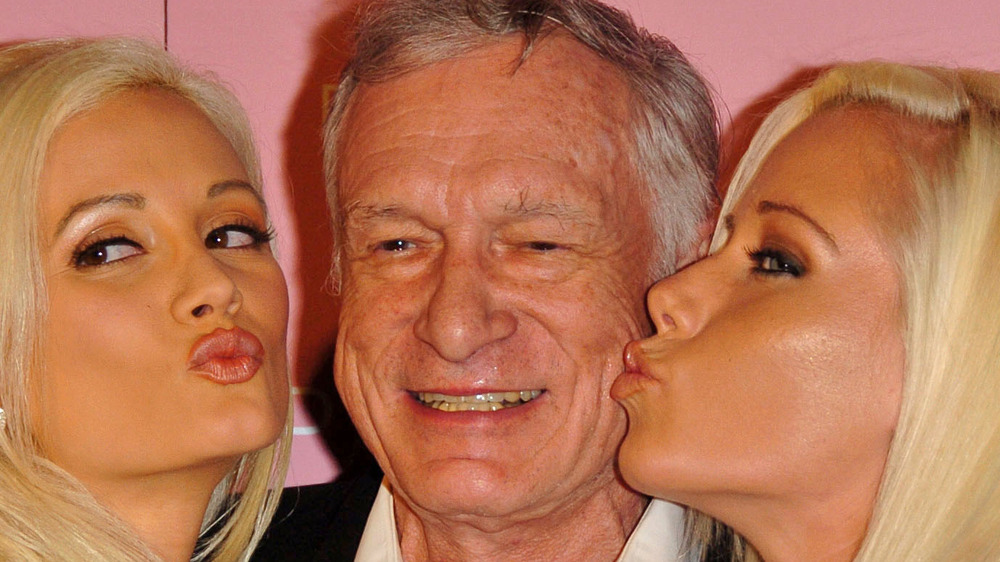 Shutterstock
In the years since they left the illustrious walls of the Playboy Mansion, former Playmates Holly Madison and Kendra Wilkinson have proven time and again there's no love between them. 
The former Girls Next Door co-stars have been engaged in a public war of words for years now, with Madison revealing to People in 2016 that Wilkinson's behavior was symptomatic of the general atmosphere while the two women were living in the mansion together.
She argued, "There was a lot of, you know, just people talking behind people's backs." Madison added, "[It] kind of makes you feel alone and like you don't have any friends you can turn to." Wilkinson claimed, in a since-deleted Twitter rant, that Madison was jealous of her after being rejected by their ex-boyfriend Hugh Hefner. Madison retorted with, "I don't really want to play those games anymore." However, their feud has been reignited once again and Wilkinson isn't staying silent. 
Kendra Wilkinson is preaching love these days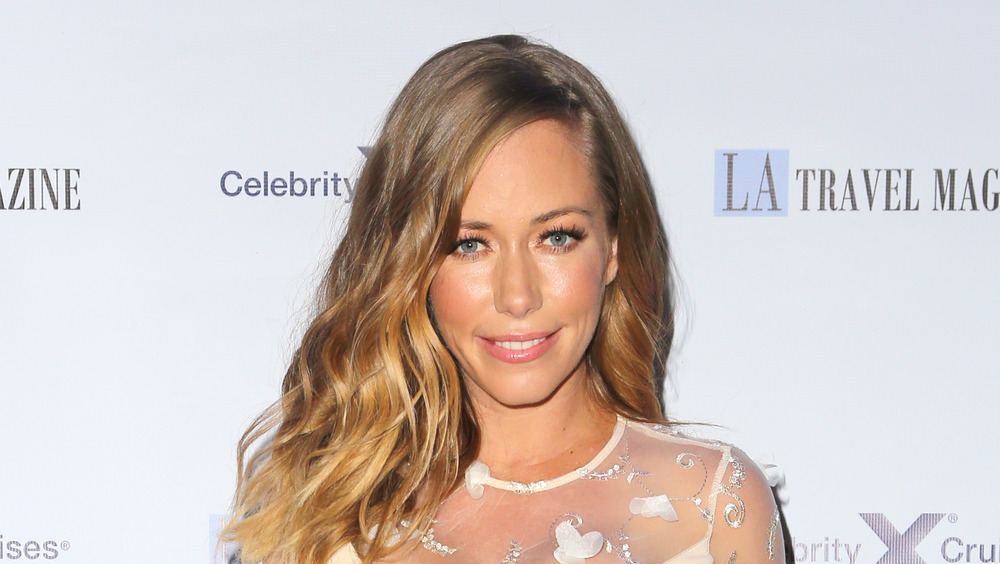 Tasia Wells/Getty Images
Per E! News, during the April 7 episode of the Call Her Daddy podcast, Holly Madison confirmed what everybody knew already — she and Kendra Wilkinson aren't on good terms. She also suggested that her fellow former Playmate lied and actually did have sex with Hugh Hefner prior to moving into the infamous mansion. 
"I had to sleep with him first," she confirmed. "I'm not trying to slut shame anybody or anything but nobody ever got asked to move in unless they had slept with him." Wilkinson later responded to an E! News Instagram post sharing the story, commenting, "Dude... it's 2021." The former Kendra on Top star later elaborated, "Times have changed. I forgive and have kids to love and focus on."
When a commenter accused her of "hating" on Madison, Wilkinson fired back, "how am I hating. She's [the] one out there. I'm all love now baby." As Us Weekly notes, Madison was Hefner's girlfriend from 2001 to 2008, with Wilkinson moving in with them in 2004. Speaking on the Barstool Sports podcast, Madison admitted she wasn't comfortable with the setup in the mansion. "When I had first gotten into that situation and something happened in my mind that first night I had sex, where I felt like, 'Ok I did that. I like breached my own boundaries and I wasn't comfortable with it. Now I have to make this situation into something,'" she recalled. "I almost locked myself into this box."