Is This Why Kendra Wilkinson And Hank Baskett Divorced?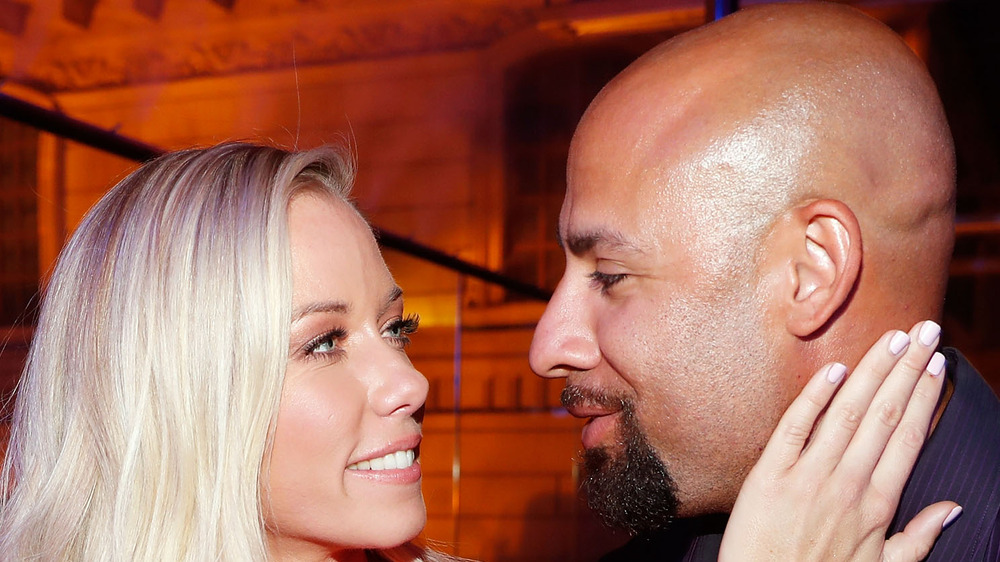 Isaac Brekken/Getty Images
Many were surprised when Kendra Wilkinson, former Playboy Bunny and girlfriend of Hugh Hefner, walked away from her life at the Playboy mansion and got married to Hank Baskett instead. But Wilkinson seemed thrilled with her new life; she and Baskett announced the pregnancy of their first child together in June 2009 and got married only a few weeks later (via ET Online).
The couple seemed to be doing well for the first few years, and when they welcomed their son, Hank IV, in December 2009 the family of three seemed at peace. TODAY reports that Wilkinson explained the baby's name on her own blog, writing that the choice was in line with Baskett family tradition. "Hank's dad and his grandfather were both named Hank, so it was very important to us to carry on the family tradition."
The pair's second child, daughter Alijah, was born in 2014 (via People). By that point, Wilkinson and Baskett were reportedly fighting through marriage woes that would culminate in quite the dramatic revelation.
Hank Baskett cheated on Kendra Wilkinson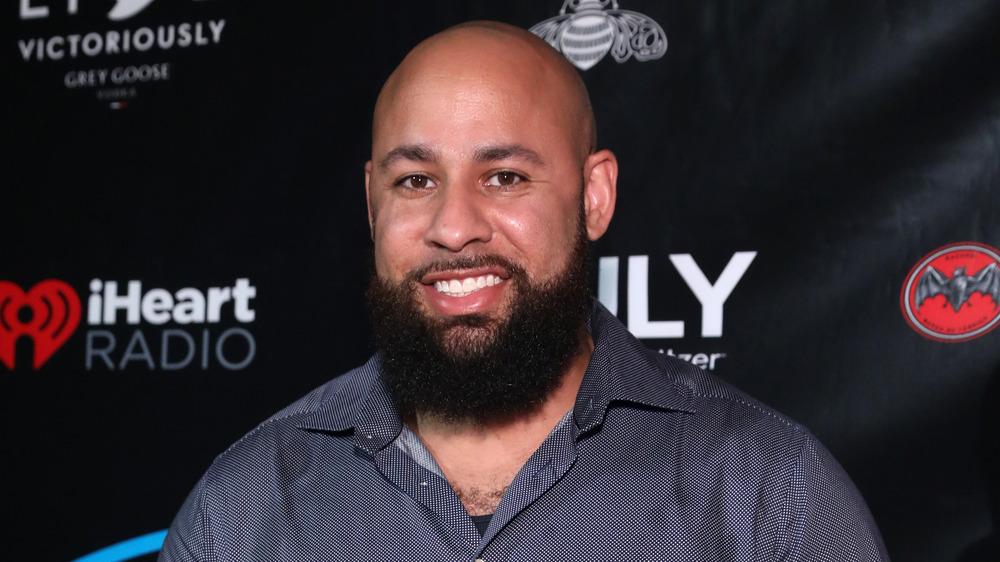 Robin Marchant/Getty Images
Kendra Wilkinson and Hank Baskett's relationship progressed quickly, and the pair went from dating to expecting their first child together in a short amount of time. It's not difficult to understand that they were likely still building the foundation of their marriage while navigating being first-time parents together. This pressure was exacerbated when rumors of Hank Baskett's sex scandal began making waves.
Baskett eventually admitted to the truth: when Wilkinson was eight months pregnant, he had a sexual experience with a model named Ava Sabrina. The fallout was harsh and swift; Us Weekly wrote that Wilkinson flushed her wedding rings down the toilet and was ready to call off her entire marriage. 
But in 2015, the couple revealed at they were working on their marriage. Baskett explained what happened to People, noting that "I didn't engage in anything. "It was like a bank robbery. You never know when you'll freeze. I don't know if it was a couple of seconds or 15 seconds, because all I was saying was get out, get out, get out."
Ultimately those efforts proved futile and Wilkinson and Baskett parted ways in October 2018 after nine years of marriage (via People).