The Shocking Reason Cardi B Had To Fight For Fair Pay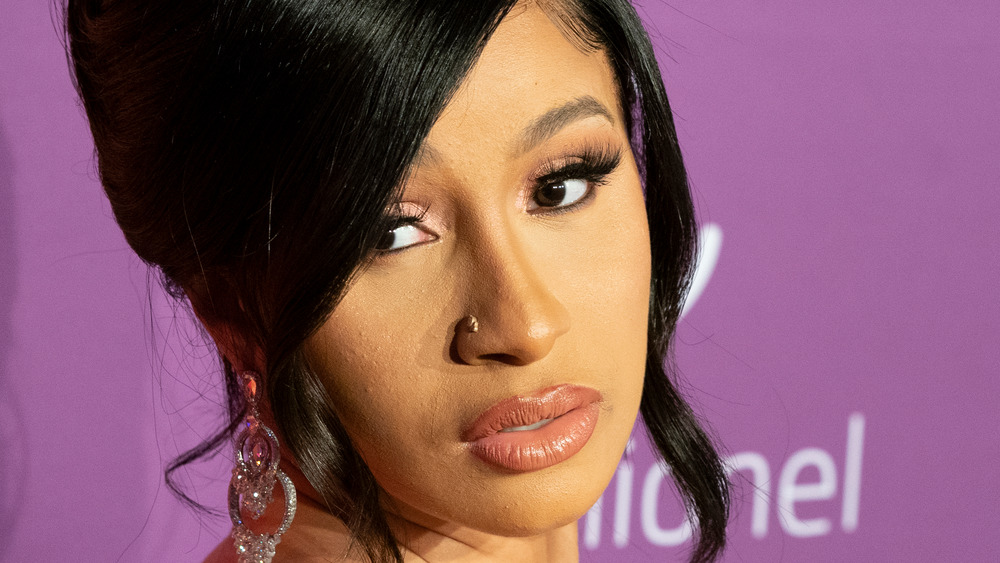 Shutterstock
You might think that the gender pay gap is something that only average American families have to contend with. And while you might not think that A-list female actors, singers, and rappers have to fight to earn the same amount of money that men do, it's still an issue — even for a big star like Cardi B (born Belcalis Almanzar). Fans of Cardi B know that the female rapper is anything but shy. Outspoken and strong, Cardi B also hasn't made her love of money and power a secret. Take the lyrics from her hit song "Money": But nothing in this world that I like more than checks (money) / All I really wanna see is the (money)
So it might come as a surprise that the rapper (who has an estimated net worth of $30 million, per Celebrity Net Worth) still struggles to get equal pay. In her XXL magazine cover story, the female rapper talked openly about how she still has to battle to get the bills she deserves. "I feel like I've been on deals before that like, yeah, I got paid, but I feel like I deserved more. And I made sure this year that I get everything I deserve. Not just on music deals but on everything." (via XXL Mag)
Cardi B says race plays into her not getting fair pay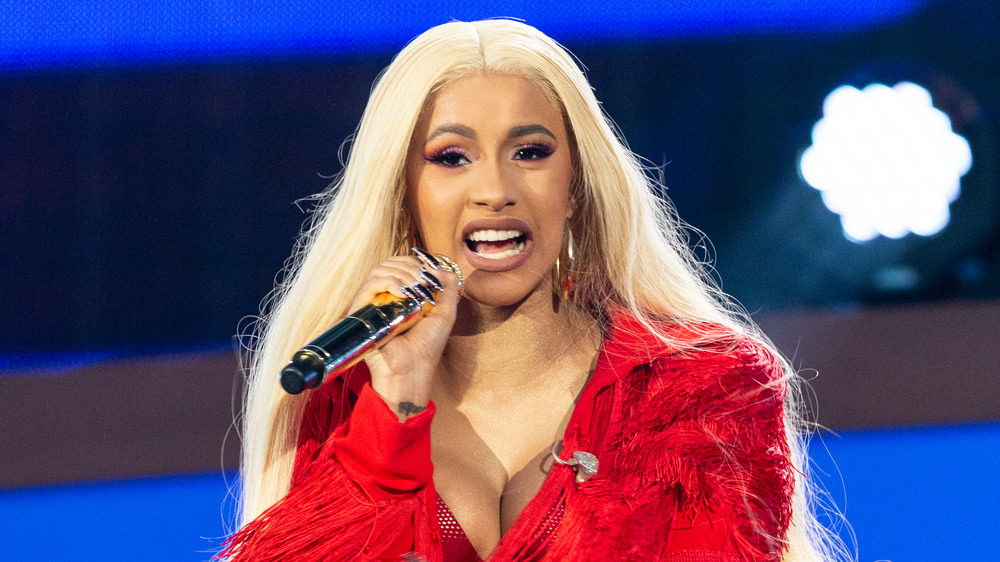 Shutterstock
But why does Cardi B feel that she isn't getting the same pay as her fellow artists? The "WAP" and "Bodak Yellow" singer explained it's not just about gender, but race as well. The 28 year-old understands the importance of raising awareness to not only the gender pay gap, but the race gap as well.
"I hate making everything about race because race do exist. Race is real. But I hate when sometimes people just want to make everything about race. It's just like, sometimes you do see that race really matters and s*** because I've been seeing some influencers, that are not, you know, like me. Caucasian influencers. And they're getting paid big money ... And that's why I'm like, Nah, I'm gonna get everything that I deserve," she said (via XXL Mag). Per Elite Daily, this isn't Cardi B's first time addressing racism — and knowing her, it probably won't be the last.
The wage gap between races (and men and women) is real, per a fact sheet from the National Partnership for Women & Families, as Latina and Black women are typically paid just 55 cents and 63 cents, respectively, for every dollar paid to white, non-Hispanic men. Based on Cardi B's experience, that wage gap exists within the music industry as well, but she's leading the way to help women of color — from all walks of life — earn what they definitely deserve.