What's Really Going On Between Matt James And Rachael Kirkconnell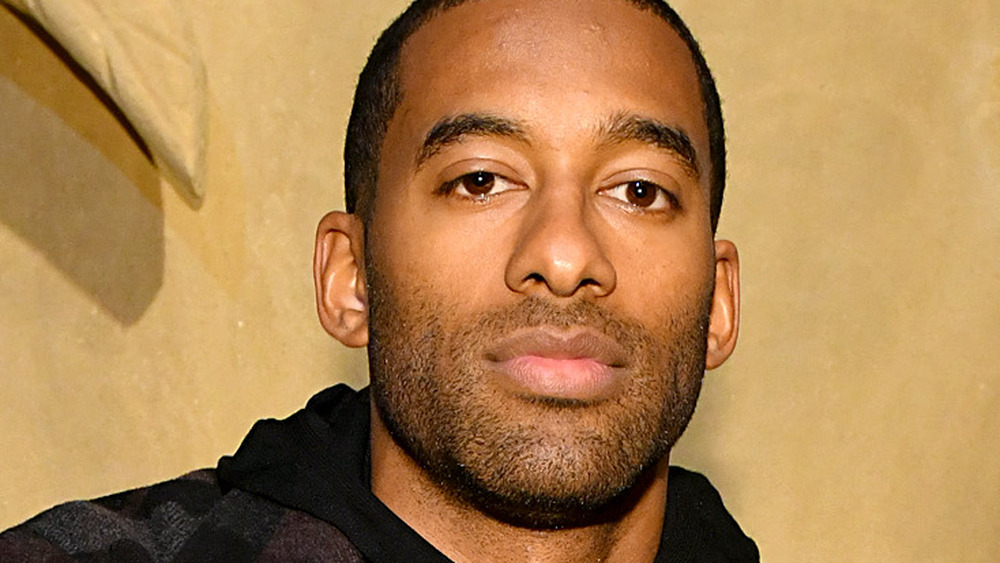 Craig Barritt/Getty Images
As if the Matt James-Rachael Kirkconnell saga could not get any more interesting, new rumors have begun circulating regarding the latest status of their relationship. Despite the fact that James chose Kirkconnell during his season of The Bachelor that aired in early 2021, the pair called it quits after racially insensitive photos of Kirkconnell resurfaced mere weeks after the show's premiere.
During the "After the Final Rose" special that aired following The Bachelor season finale, the pair revealed that they had ended things since the airing of the final episode. While James refused to even give Kirkconnell a hug after their reunion, her comments made it appear as though she was blindsided by the breakup. "When he first called me to end things, my initial reaction was I was very confused. I was very blindsided," Kirkconnell said during the "After the Final Rose" special, according to Us Weekly. "It was hard, because I lost the love of my life." 
Since their split, Kirkconnell has been busy educating herself about racism, while James has continued with his social work through ABC Food Tours. James' cleansing of his Instagram, which involved deleting all Bachelor-related posts, made it clear that he just wanted to move forward, according to Screen Rant. 
Earlier this week, however, Matt James and Rachael Kirkconnell were spotted together in New York City, leading many to assume that they had perhaps rekindled their tumultuous romance (via E! Online).
So ... are Matt James and Rachael Kirkconnell back together?
Though Rachael Kirkconnell and Matt James did get together in New York City, sources close to the former Bachelor said the pair have not gotten back together. "Rachael and Matt are completely just friends," a source told E! Online. "He has no intentions of dating her in the future." Two more sources validated this claim, with one telling E! Online that James only agreed to meet with Kirkconnell after she had attempted to contact him several times. All three sources close to the couple told the publication that they are simply friends and nothing more.
To add even more complexity to the situation, rumors were circulating that James had begun dating Heather Martin, the California bombshell who first appeared on Colton Underwood's season of The Bachelor in 2019. While she randomly appeared in the middle of James' season and internet sleuths noticed that both used location tags for San Clemente, California (which is strange because James lives in NYC), Martin squashed the rumors on an episode of The Ben and Ashley | Almost Famous Podcast. 
"I'm not dating Matt," she said during the podcast episode, according to Cosmopolitan. "I think he has a lot going on in his life. You know, he's going through a ton. So, no, I'm not dating Matt."
Despite the hopes and dreams of internet sleuths, Matt James is simply enjoying the single life for now.