Inside Kid Cudi's Friendship With Kanye West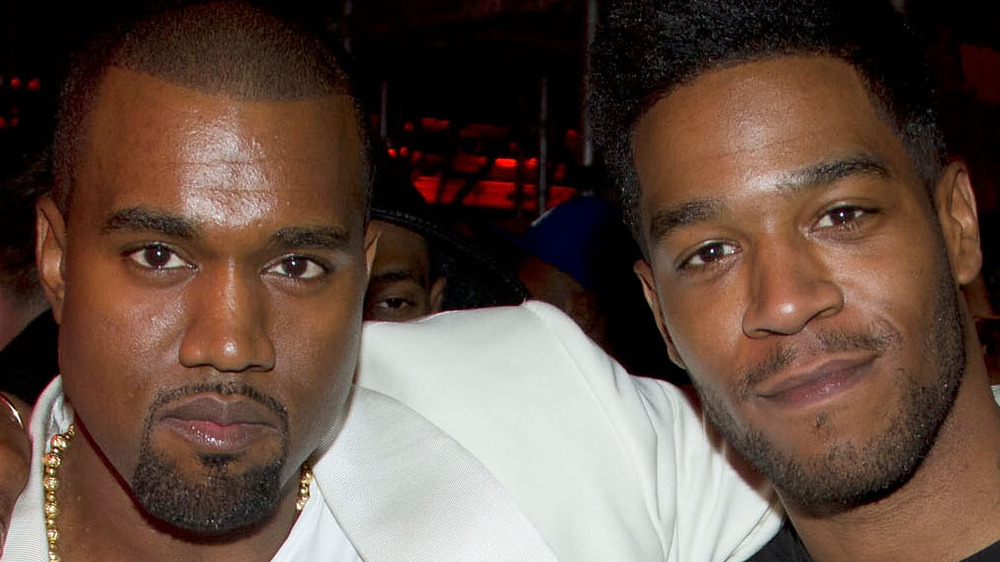 Marc Piasecki/Getty Images
Kid Cudi and Kanye West have a complicated history. The younger man memorably brought Ye out on stage in Chicago in 2017, signaling their long-gestating feud had come to an end (via Pitchfork), only for it to seemingly be reignited when West publicly shared his support of Donald Trump. As Complex notes, Cudi was signed to West's G.O.O.D. Music label in 2008. West subsequently featured on Cudi's breakthrough single "Make Her Say (I Poke Her Face)." 
The two artists have collaborated many times over the years, on cuts from 808s & Heartbreak all the way up to The Life of Pablo. However, Cudi took issue with being featured on Yeezus without being told in advance, explaining to Complex in 2014 that he discovered through social media that his old vocals had been used on a track. It's been a long road for these two talented men, but have they finally found common ground or has life torn them apart?
Kid Cudi and Kanye had a difficult 2016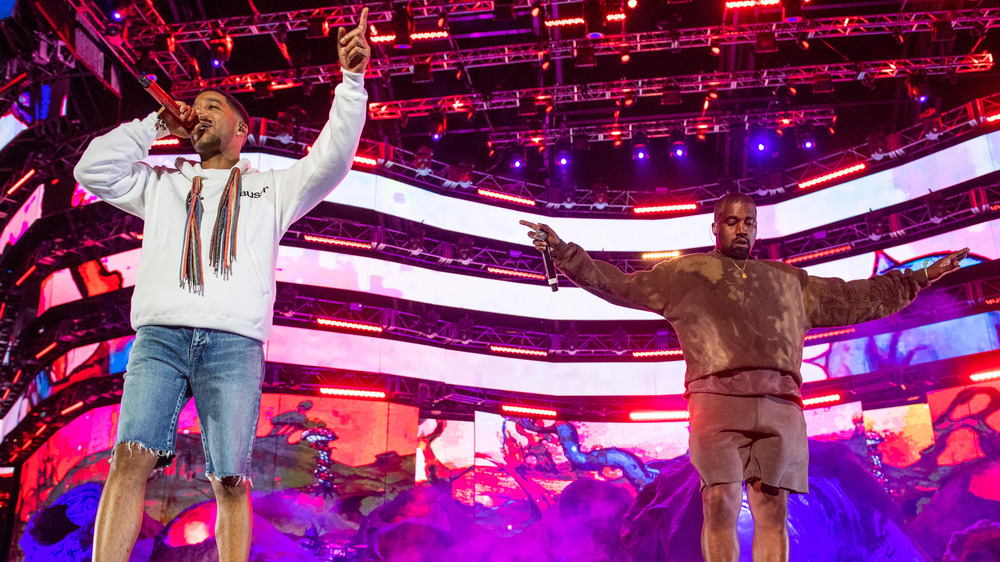 Timothy Norris/Getty Images
Kid Cudi departed G.O.O.D in 2013 but advised there were no issues between him and Kanye West, whom he described as a "big brother" (via Soundcloud). However, he ate his words a couple years later in a Twitter rant screen-grabbed by Billboard, during which he called out "Ye, Drake, whoever," for allegedly working with him only when it suited them. E! News reports West admitted he was "so hurt" and "so disrespected" during a live performance. "Kid Cudi, we are two black men in a racist world. ... Don't ever mention my name in a bad manner," he stated. 
Later that same year, also at a show, Ye publicly forgave his little bro, describing him as "the most important artist of the past 10 years, the most influential," (via Twitter). Then, on Facebook, Cudi apologized for his behavior and confirmed he was checking himself into rehab. Soon after emerging from the program, the up-and-comer joined West onstage to perform "Father Stretch My Hands Pt. 1" (via YouTube).
Trump didn't tear their friendship apart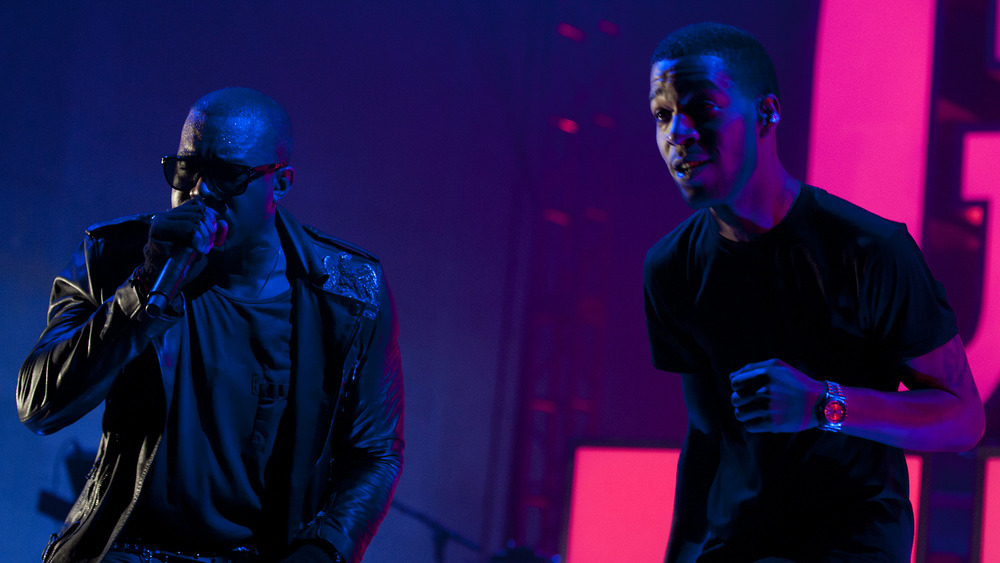 Daniel Boczarski/Getty Images
The following year, Cudi returned the favor at the aforementioned Chicago show by bringing his mentor out onstage, after his own lengthy absence from public life. In 2018, the "Gold Digger" hit-maker announced a joint album with Cudi entitled Kids See Ghosts (via Billboard). Cudi later told Rolling Stone Italy the record "saved" him, revealing, "At the time, I didn't know if I was going to keep making music or not, and Kanye was there for me, to help me get up," (via Revolt). 
However, just because they're brothers for life doesn't mean they agree on everything, as Cudi made clear in an interview with Esquire. When it comes to West's support of Trump, the rapper opined, "I think he knows where I stand, and I think he doesn't bring it up to me. We just don't talk about it." Cudi added that he completely disagrees with West's stance but loves and respects him regardless. "That's my brother," he stated, "But that doesn't mean I'm going to agree with everything he" says and does.