Why Queen Elizabeth Almost Wasn't Allowed To Marry Prince Philip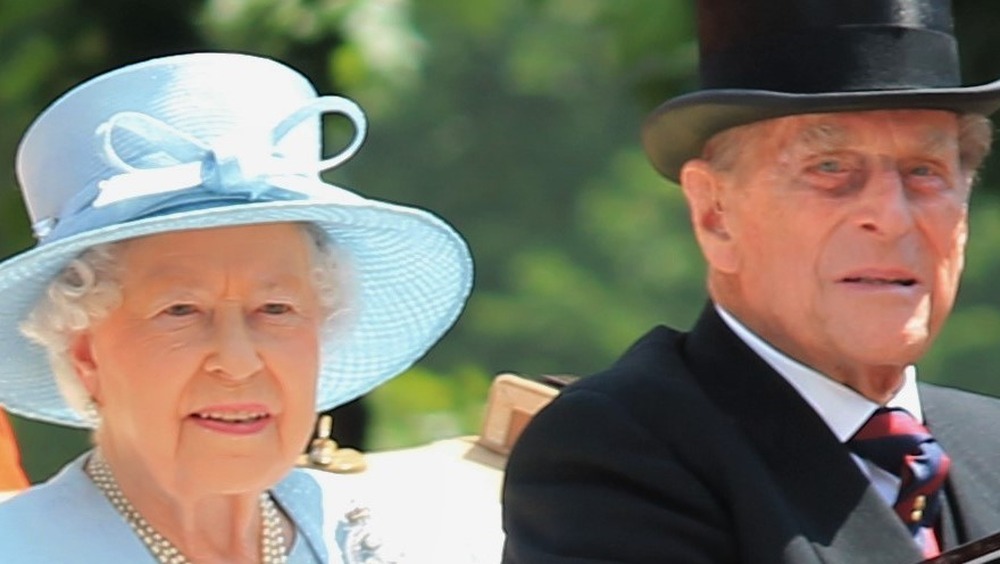 Shutterstock
News of Prince Philip's death broke on the morning of Friday, April 9, and people from all over the world are sending their condolences to the royal family during this difficult time. "It is with deep sorrow that Her Majesty The Queen announces the death of her beloved husband, His Royal Highness The Prince Philip, Duke of Edinburgh," an official statement made by the palace reads (via Reuters). "His Royal Highness passed away peacefully this morning at Windsor Castle. Further announcements will be made in due course. The Royal Family join with people around the world in mourning his loss."
Queen Elizabeth and Prince Philip tied the knot in 1947 and were married for seventy-three years — the longest royal marriage in history — and have four children, eight grandchildren, and ten great-grandchildren (via ABC News). Although Elizabeth and Philip stood by each other's sides for most of their lives, there was a time when the queen almost wasn't allowed to marry the love of her life.
Sally Bedell Smith, biographer and author of Elizabeth the Queen, told People, "She fell in love at age 18 and she never looked at anyone else." 
As future queen, Elizabeth's choice in husband was an important decision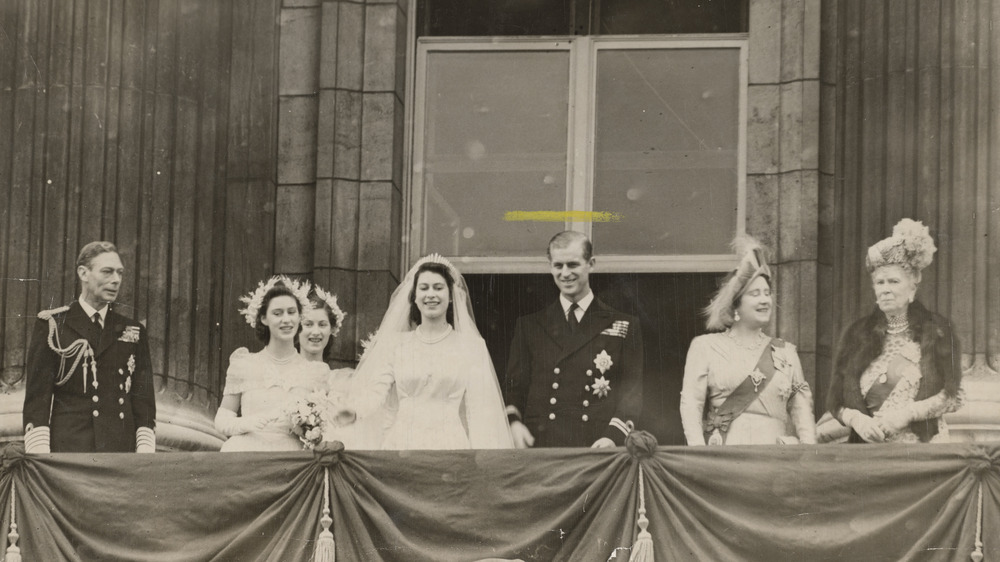 Evening Standard/Getty Images
"Some were very concerned," Sir Edward Ford, who served as assistant private secretary from 1952-1967, previously told People. "The line was slightly tenuous at that point. So, it was only natural that the older generation — friends of the King like Lord Salisbury — were concerned that who the Queen was with was totally and utterly suitable. So they were sniffing around to see what he was like." Fortunately for Elizabeth, Philip carried himself in a way that impressed her father and the older generation that supposedly had her best interest at heart. "He was a perfectly natural young sailor and very much in love with the girl of the house. But he would not in any way fawn on the elders and say, 'What a suitable husband I am going to be.' He was very much his own man," Ford added.
"The King realizes that no matter how much he distrusts Philip, no matter how much he doesn't like him, if he denies Elizabeth her chance to marry him, she will never forgive him," British historian Kate Williams said in the Smithsonian Channel's Inside Windsor Castle (via E! News). "And so he has to do it. He has to let her marry him."