Britney Spears Reveals How She Really Felt After Getting The COVID-19 Vaccine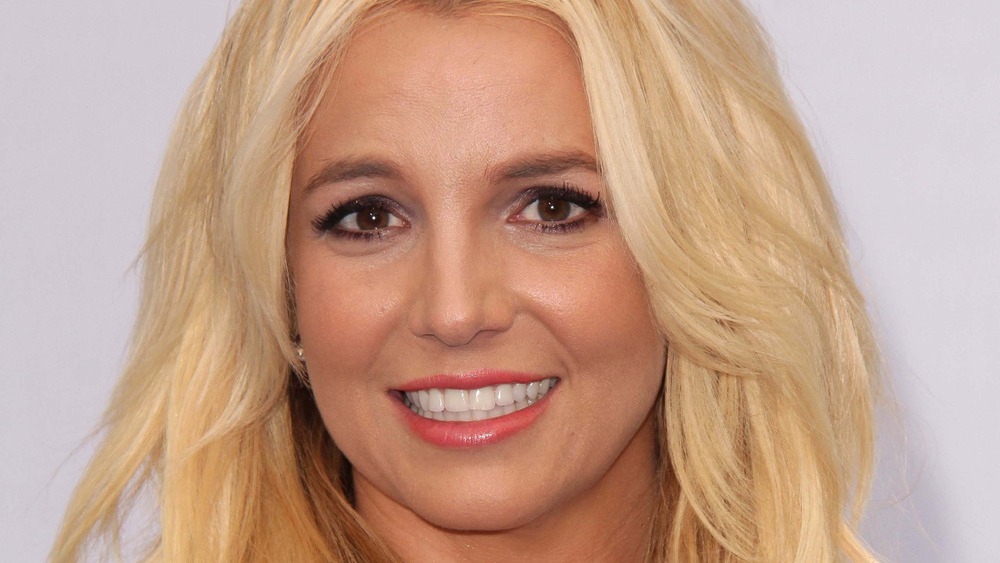 Shutterstock
Britney Spears and her boyfriend Sam Asghari recently took a big step to keep the couple healthy during the ongoing COVID-19 pandemic. Spears has been keeping her fans entertained with her social media photos and videos since the beginning of the global health crisis, per Billboard. However, she's also been worried about her supporters during this tough time. 
Back in March, the singer took to Instagram to share a sweet video of herself offering to help those going through hardships due to the pandemic (via CNN). "Our world is going through such hard times right now," Spears said in the video. "Whether it's with food or I'm getting your child diapers or whatever it is, DM me and I will help you out."
Meanwhile, the coronavirus has hit home for Spears as well. Asghari tested positive in December 2020, but revealed that he was able to quarantine before infecting Spears or anyone else. "2020 has been a crazy/twisted year for all of us," he told his fans on Instagram at the time (via Today). "Recently I tested positive for COVID-19, I was lucky enough to catch the news before being around and infecting my loved ones (friends, family, significant other). I quickly isolated myself and started my quarantine process alone." Now, Asghari and Spears are doing their part to stop the spread of the virus.
Britney Spears reveals her feelings on the COVID-19 vaccine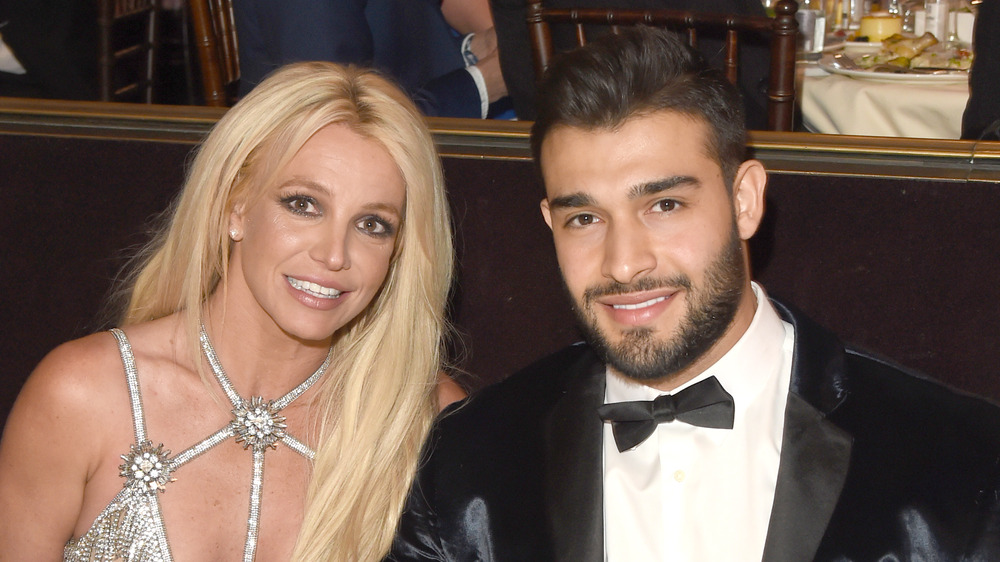 J. Merritt/Getty Images
Britney Spears is officially vaccinated for COVID-19 (via People). The pop star took to her Instagram on April 8 to share that both she and her boyfriend Sam Asghari have gotten the first dose of the vaccination. 
In the video, Spears wore a peach-colored top and a pair of jeans. She stood in front of a white car and held a bottle of water in her hand. Asghari rocked a gray t-shirt as they both looked relaxed in front of the camera. Asghari asked Spears how she felt following the shot. "The people on the internet said it was really bad like a bullet through your arm. It was nothing," she replied. "I felt nothing. I'm fine and I hope I continue to stay fine." The couple then gave each other a high five. 
In the caption of the post, Spears wrote "Got the COVID vaccine....Great success...High-five." Spears' video about receiving the vaccine is just the latest in a long line of other celebs who have also documented their experience. Stars such as Hugh Jackman, Joe Jonas, Mariah Carey, Ryan Reynolds, Joan Jett, Dolly Parton, and many more have also publicly spoken out about getting their vaccinations, per Entertainment Weekly.