Catherine Zeta-Jones Shares Her Secrets For Staying In Shape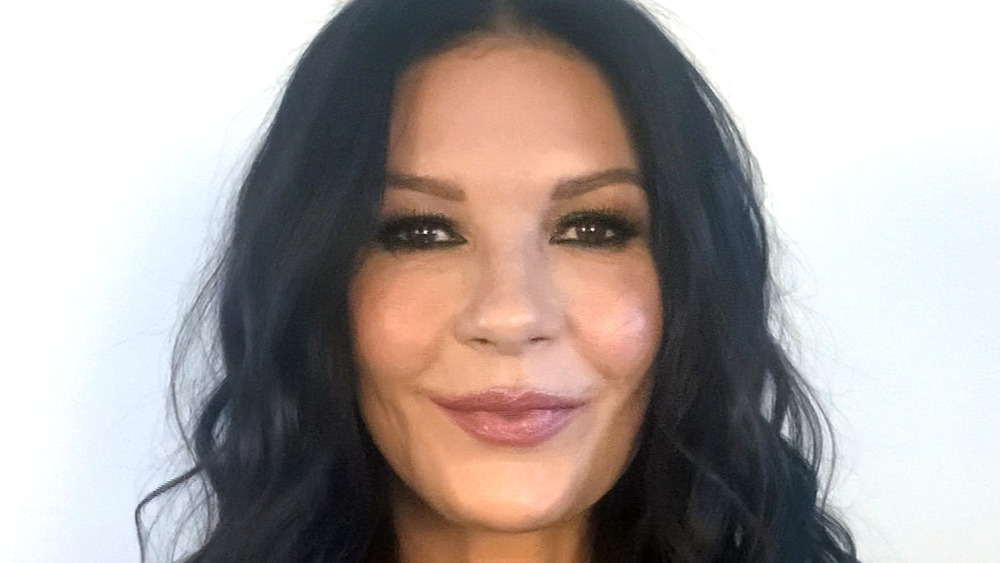 Getty Images/Getty Images
Catherine Zeta-Jones is one of the most beautiful women to ever grace the big screen. The actress has stunned fans with her gorgeous good looks in films such as Chicago, Entrapment, The Legend Of Zorro, Rock Of Ages, and more (via IMDb). With all of those closeups, it's safe to say that Jones has taken an interest in her health and beauty regimen and she appears happy to share her tips and tricks with her fans. 
In October, Jones told her Instagram followers (in a since-deleted post) that one of the things that helps her skin look so flawless is a serum called The Concentrate by La Mer, per Hello! Magazine. The serum is said to be a favorite of other stars such as Kim Kardashian, Kate Hudson, and Victoria Beckham as well. 
Meanwhile, Jones has previously revealed that she drinks plenty of water to keep her body hydrated and is sure to maintain her PH balance. She's also told W Magazine that she doesn't consume alcohol and is sure to keep her body free of inflammation both inside and out. Now, she's offering a closer glimpse into how she keeps her body healthy through the years.
Catherine Zeta-Jones reveals an interesting goal for the future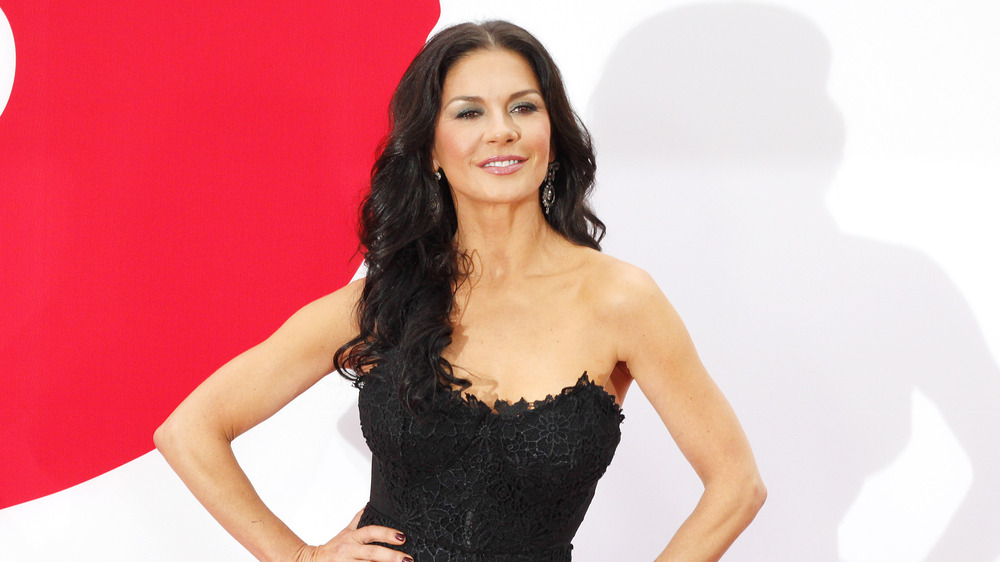 Shutterstock
Catherine Zeta-Jones is opening up about her age defying looks and how she takes care of her body at the age of 51. 
According to The Daily Mail, the actress is very careful about what she puts in her body, revealing that she eats balanced meals and limits the amount of junk food she consumes. She's also revealed that she loves to incorporate dance into her workout routine. The star has also explained to The Telegraph, "I have a ballet barre in my gym. I turn the music up so loud that the walls are pulsating, and I go for it for an hour. I also hula-hoop, walk on the treadmill, do the elliptical [machine]. I try to keep the whole body working."
While she reveals that she cut sweets from her diet in order to keep her figure toned and tight, Jones claims if it were up to her she would have much different eating habits. "When I get really old I'm going to start taking a lot of vitamins because I only want to be able to eat dessert for the rest of my life," Jones admitted to the WSJ. Magazine in an April 2021 interview. "I only actually eat real food because I have to right now. My dream is to only eat desserts, ever. It's a goal." While Jones may be a Hollywood icon, many of us can certainly relate to her appreciation for a good cake or brownie.