The Truth About DMX's Ex-Wife, Tashera Simmons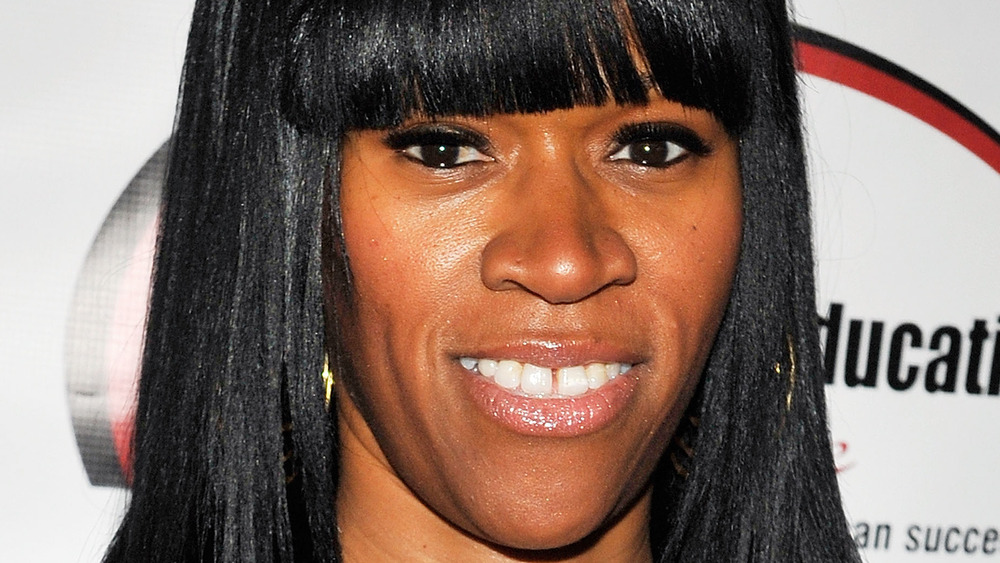 Slaven Vlasic/Getty Images
DMX, rapper, actor, and father of 15 has died this morning following a heart attack on April 2nd that left him in critical condition. Fans have held a vigil outside his hospital room since the announcement, praying for him and his family during this difficult time.
"We are deeply saddened to announce today that our loved one, DMX, birth name of Earl Simmons, passed away at 50-years-old at White Plains Hospital with his family by his side after being placed on life support for the past few days," read a family statement released today (via Newsweek).
According to The Sun, DMX's first wife, Tashera Simmons had been at his bedside the entire time he was in the hospital. Although the couple divorced in 2014, it's not surprising that she was there to show her support and love. In 2012, Simmons spoke to Essence about her reasons for divorce, and her relationship with DMX emphasizing that while the marriage had reached its end and she was confident in her decision, she still felt bad that their marriage ended the way it did and emphasized that she still loved him saying, "I know X is never going to love anyone the way he loves me, and I feel the same way about him.
Tashera Simmons and DMX had 4 children and spent 24 years together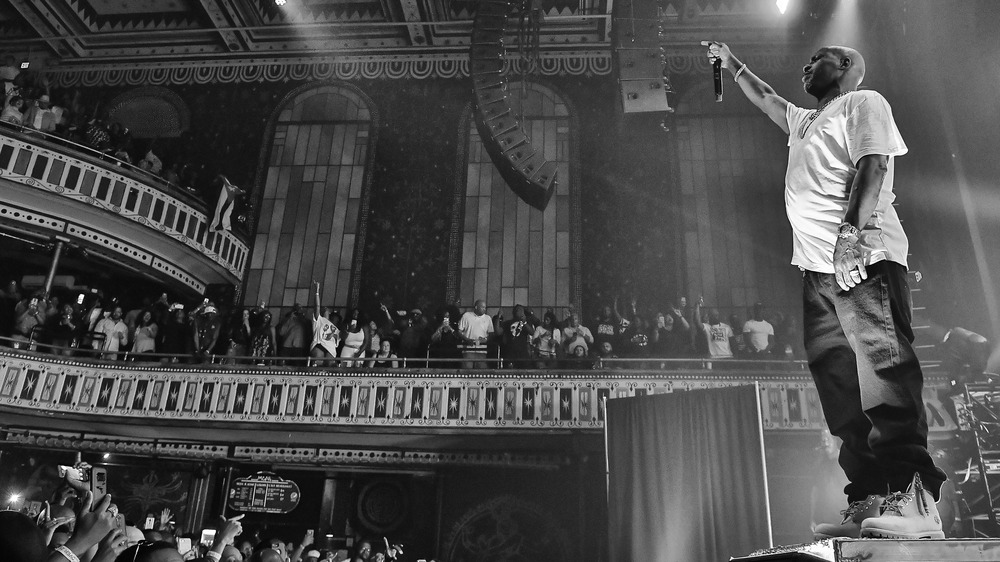 Paras Griffin/Getty Images
Per Simmons, she and DMX met when were both 11, and began dating at 18. Their relationship, including 14 years of marriage, lasted for 24 years in total. Often in headlines for drug abuse, infidelity, and incarceration, being married to DMX was difficult for Simmons, and it wasn't until after her divorce that she began to understand herself as a victim of domestic violence. Her 2013 book, You Think You Know, You Have No Idea, covers her relationship with DMX as well as her journey to her own self worth (via Essence).
The couple also appeared on VH1's "Couples Therapy" in 2012, where they tried to patch up their relationship, but at the series finale, Tashera insisted on a divorce (via London News Today). In a later interview with Madame Noir, she spoke candidly about the differences between her relationship with Earl Simmons, and DMX, before-and-after his rise to fame. She explained to the outlet, "I've been with him forever and I could say things that he may not want people to know because he puts up a big front. Only people see DMX. I don't know DMX, I know Earl Simmons. Not saying he's a bad person but he wears a mask, several masks and he fools a lot of people. What he doesn't know is that I'm not here to hurt him. And I'm not trying to bash him."
DMX and Tashera Simmons have four children, Praise Mary Ella, Xavier, Shawn, and Tacoma Simmons.