Who Is Chris Tomlin's Wife?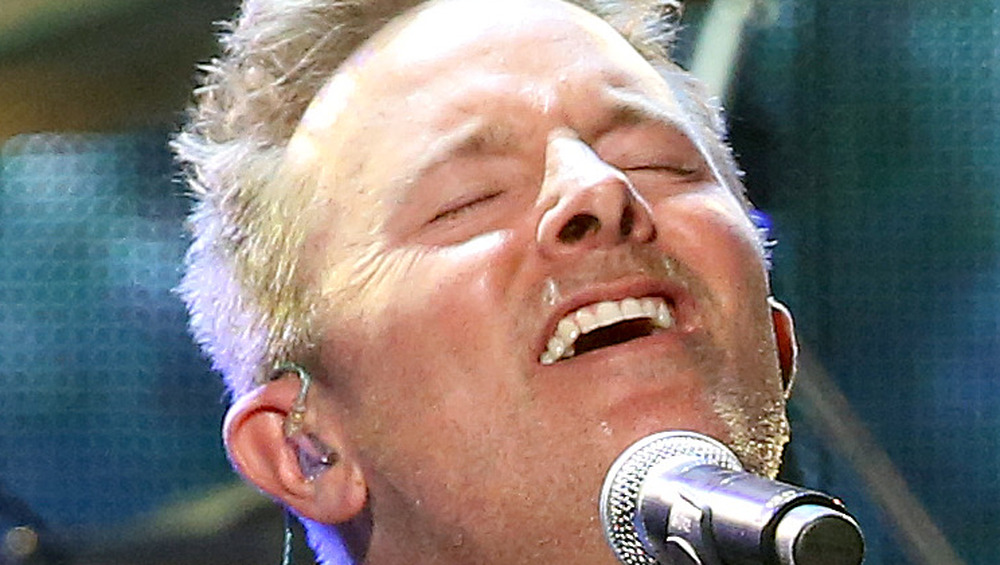 Terry Wyatt/Getty Images
Contemporary Christian singer-songwriter Chris Tomlin is among the nominees for "Music Event of the Year" at the upcoming 56th Academy of Country Music Awards for his work on the song "Be a Light," alongside fellow musicians Thomas Rhett, Reba McEntire, Hillary Scott, and Keith Urban (via Rolling Stone). This recognition of his talent is just one in a long line of accolades that the Christian singer has earned over the course of his decades-long career, including a Grammy in 2011 for Best Contemporary Christian Music Album (via All Music).
Tomlin does more than sing about his faith, though. Throughout his life, he has been involved with several spiritual organizations. Since 2009, he has been a worship leader at The Passion City Church, which he co-founded in 2009 with Louie Giglio. Tomlin' also founded the nonprofit organization Angel Armies, with the help of his wife, Lauren Tomlin (per Angel Armies).
Lauren and Chris have been married since 2010 and are parents to three daughters: Ashlyn, Madison, and Elle (via People). As Chris told People, he loves being the dad of daughters. "It's an incredible privilege to be a dad with these girls, and especially girls," he said. "I feel like there's a special thing that a dad has with girls, and so I'm really grateful." The family lives in a pre-Civil War era estate that they've named Peacefield, located on the outskirts of Franklin, Tennessee (via Nashville Lifestyles).
Lauren wasn't sure about the relationship at first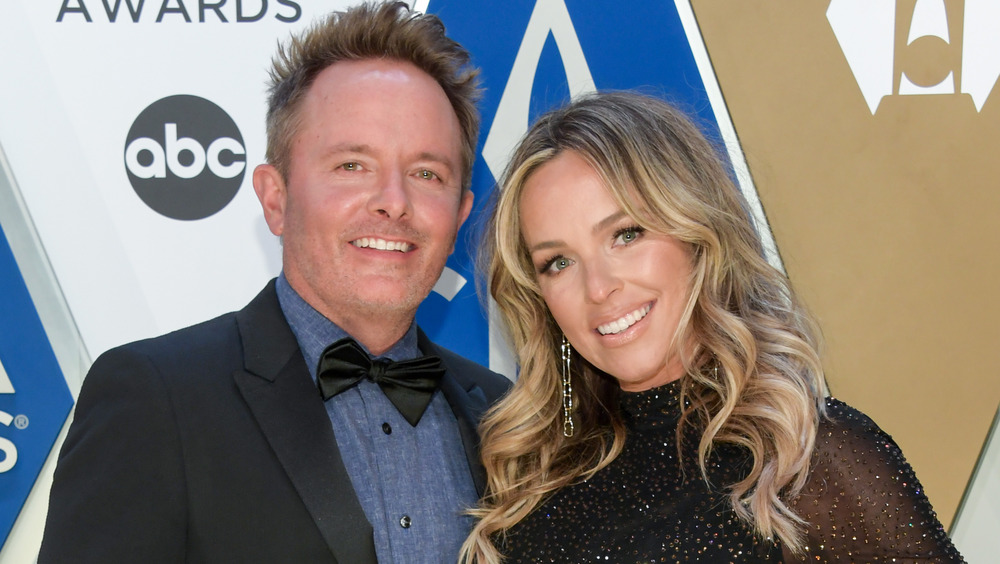 Jason Kempin/Getty Images
Chris and Lauren Tomlin were introduced through a mutual friend, though, as Lauren told Called Magazine, that friend didn't have high expectations for the relationship. "We were introduced by a mutual friend when Chris moved to Atlanta, and he told Chris, 'I think you're going to have a good time, but you guys are never going to last,'" Lauren recalled. "So, we dated for a season, but it got to a point where I thought there was a wall. And, as a woman, I was trying to navigate the relationship, and figure out what was going on. So, along that line, I said, 'I really want to know who you are, but if that doesn't change in time, I'm probably going to move on.' And nothing changed, so I moved on. A year later, we reconnected by divine circumstances. From there, it was a quick sprint to the altar!"
Though Lauren is known for being outspoken about philanthropic causes and her spirituality, she told Called Magazine that God had called her to "man the fires" at home. "I really felt my role was to focus on the home front," she said. "Because I'm home, I'm able to strengthen the foundation of our family, and be present." Along with taking care of her family at home, Lauren assists Chris in his ministry.