Johnny Galecki's Net Worth: Here's How Much The Big Bang Theory Star Is Worth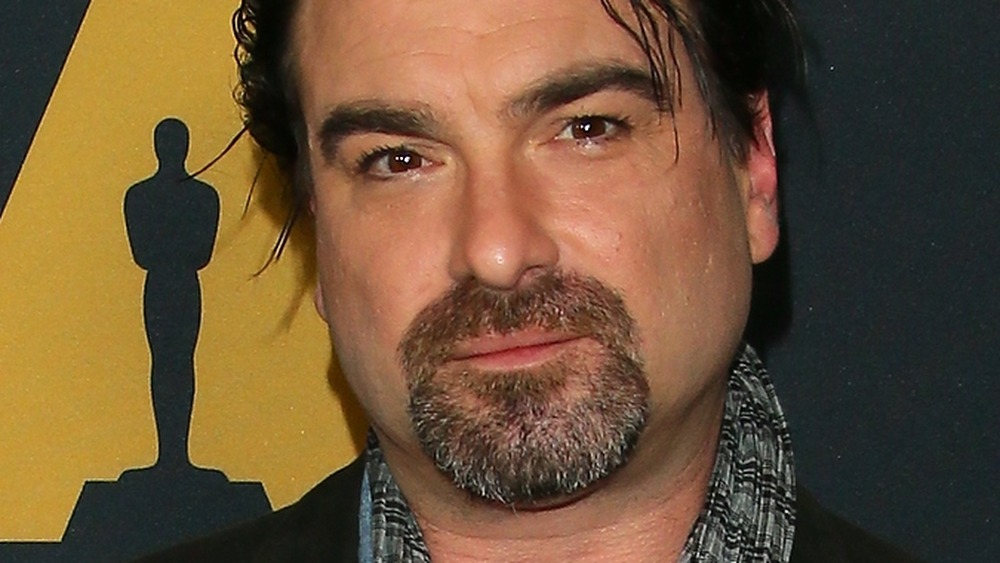 Jean Baptiste Lacroix/Getty Images
Johnny Galecki is best known for his roles in The Big Bang Theory and Roseanne, and according to Wealthy Genius, he has an estimated net worth of $110 million. The majority of that fortune most certainly comes from The Big Bang Theory; in 2018, the CBS series' second-to-last season, Galecki was earning over $25 million from the show, making him the second highest-paid TV actor in Hollywood at the time, trailing only his co-star Jim Parsons (via Forbes).
The Big Bang Theory ran for 12 seasons, from 2007-19 (via IMDb) and Johnny Galecki has been acting since 1987. Suffice to say, it took some time for his net worth to reach seven figures, let alone nine. Galecki got his big break in the 1987 TV movie Time Out for Dad, and followed it up as Chevy Chase's son Rusty in National Lampoon's Christmas Vacation in 1989. But the first venture that really started to fill his bank account was Roseanne in 1992; Galecki would spend five years on the show playing Darlene's boyfriend David (per Showbiz Cheat Sheet).
Galecki's star is born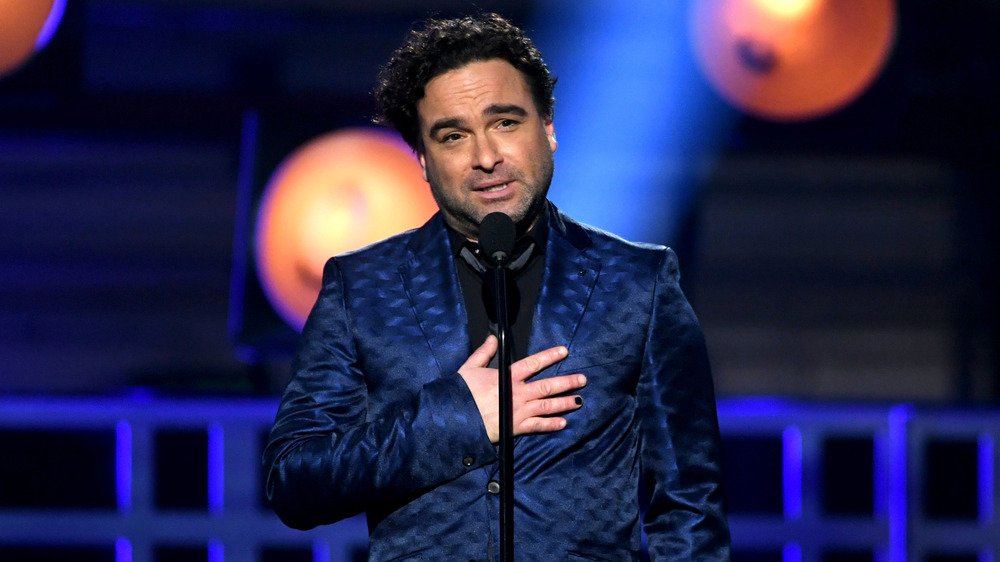 Kevin Winter/Getty Images
Wealthy Genius surmises that Johnny Galecki broke through as a household name in the 2000s, following his time on Roseanne. He would start the decade with Batman Beyond and Norm, mix in appearances on LAX, My Name is Earl, and Hope & Faith, and then, win the role that would make him truly famous, Leonard Hofstadter on The Big Bang Theory (via IMDb).
Celebrity Net Worth notes that when Galecki first started on the show, he only earned $60,000 per episode, but as time went on and the show became the No. 1 sitcom in the country, his paycheck naturally increased. When season 2 of the hit CBS series came along, his salary had already been bumped up to $250,000 per episode — a figure that would eventually become $900,000 (and help explain his net worth of $110 million).
Along with his acting earnings, Johnny Galecki also has holdings in real estate. According to Variety, the actor had a 160-acre farm in Santa Margarita, California, which he listed in 2019 for $825,000. Galecki also sold one of his homes in the Hollywood Hills for 25 percent above the asking price, which was $1.995 million, and bought a new home in the same vicinity for a cool $9.2 million (per the Los Angeles Times).