This Is How Queen Elizabeth Is Really Coping After Prince Philip's Death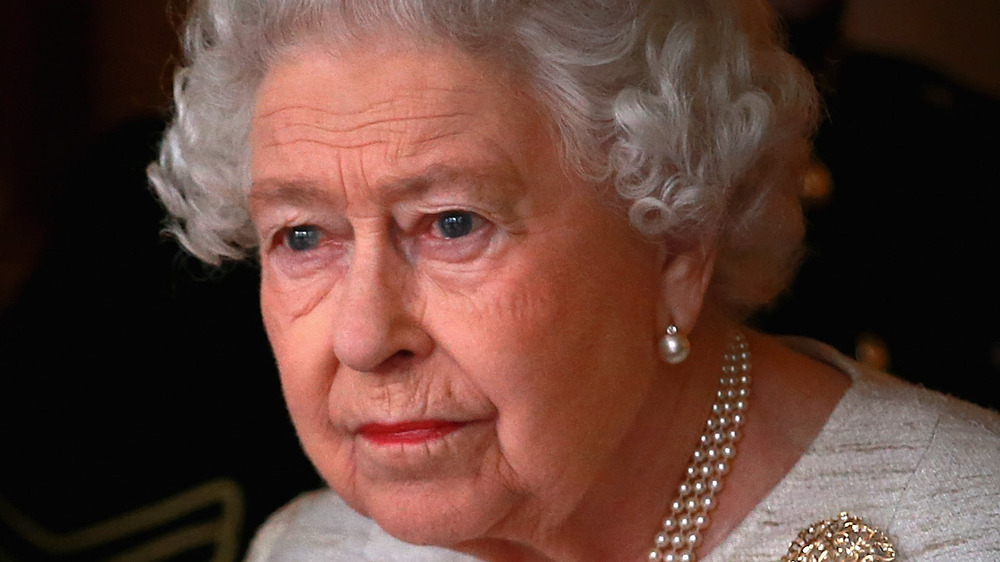 Chris Jackson/Getty Images
Queen Elizabeth II's husband, Prince Philip, passed away on April 9. He was 99-years-old at the time of his death. Also known as the Duke of Edinburgh, Philip had recently spent a month in the hospital, where he was treated for an infection and underwent a heart procedure (via CNN). "It is with deep sorrow that Her Majesty The Queen announces the death of her beloved husband, His Royal Highness The Prince Philip, Duke of Edinburgh. His Royal Highness passed away peacefully this morning at Windsor Castle. Further announcements will be made in due course. The Royal Family join with people around the world in mourning his loss," a statement by Buckingham Palace read following Philip's death. 
Philip's funeral will take place at St George's Chapel at Windsor Castle. However, the royal family has revealed that there will not be a state funeral, and have asked that people not gather to pay their respects to the duke due to the COVID-19 pandemic. Philip and Elizabeth were married for more than 70 years, and share four children together, Princes Charles, Andrew, and Edward, and Princess Anne (via BBC). While Elizabeth has spent the majority of her life with Philip by her side, she's said to have prepared herself to live without him.
Queen Elizabeth prepared herself for Prince Philip's death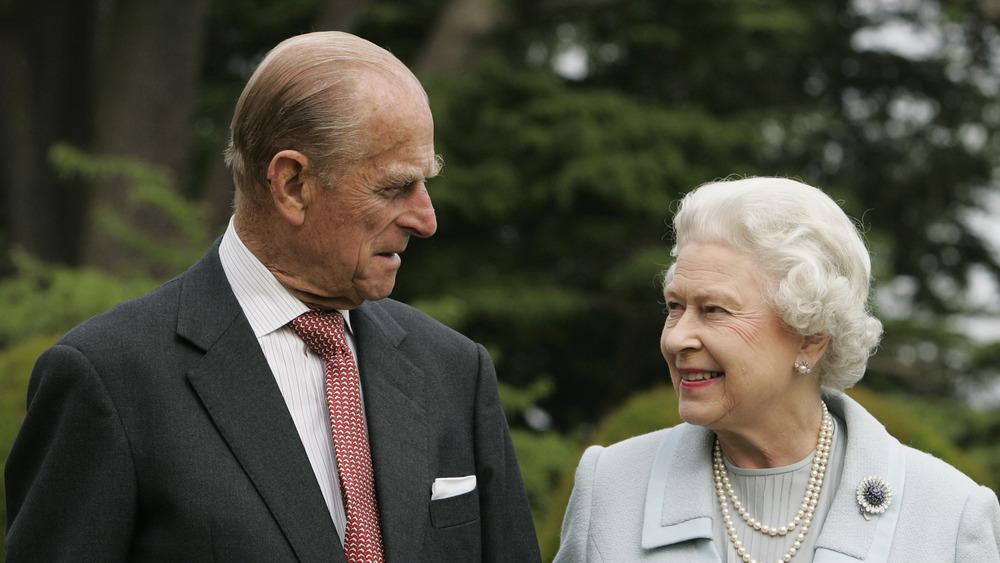 Tim Graham/Getty Images
Queen Elizabeth's former press secretary, Charles Anson, tells People that the monarch is well equipped to handle Prince Philip's death. Anson reveals that the Queen has been prepared for her husband's death as he's struggled with multiple health issues over the years. "She would have thought about this moment several times, and her way would be to remain as steady and as calm as possible. That comes naturally to her through her temperament and her experience. In my years of working for her she was always calm, no matter what was going on. But for any human being, this is a very cathartic moment," Anson stated.
Anson went on to say that Philip was a devoted husband and that his marriage to the Queen was filled with happiness despite any bumps in the road. "There were some things they had to deal with together that were difficult, but it was a long marriage with a great deal of happiness. He took very seriously his role as a support for the Queen as monarch," he says. Anson also adds that the Queen will be comforted by the love of her close family members, as well as the support pouring in from around the globe as she mourns Philip's death.