How Prince William Will Be Supported At Prince Philip's Funeral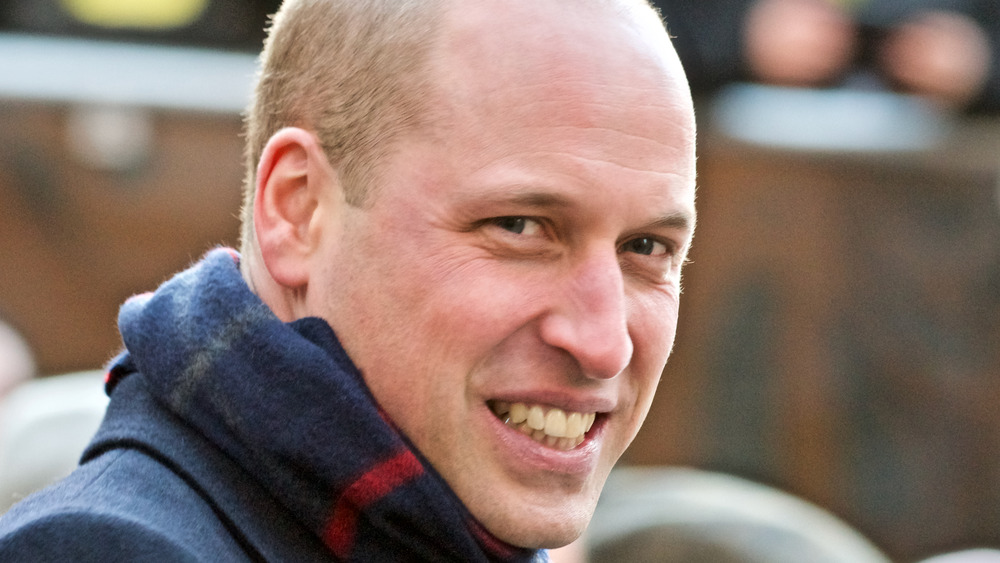 Shutterstock
Prince William is expected to come face to face with his younger brother Prince Harry at the funeral of their grandfather, Prince Philip (via New York Post). The brothers reportedly haven't been on good terms for quite some time. However, following Harry and his wife Meghan Markle's shocking tell-all interview with Oprah Winfrey, things are more complicated than ever. During the interview, Harry and Meghan opened up about living within the confines of the royal family, as well as their exit as senior members of the family (via USA Today). Meghan also told a story about a time that William's wife Kate Middleton made her cry, and revealed that she was so miserable that she had suicidal thoughts. One of the most shocking moments came when the couple accused members of the royal family of making racially insensitive comments about the skin color of their child. Following the interview, William disputed any claims of racism within the family, per BBC.
People reports that William is not happy with Harry about how things have transpired. However, sources reveal that he misses spending time with his brother. [William's] very upset by what's happened," a source told the outlet, but adding that he's "absolutely intent that he and Harry's relationship will heal in time." With William and Harry set to see each other at the funeral, the Duke of Cambridge may need a bit of support to get through what could be an awkward moment, and he'll find it with his in-laws.
Prince William will have plenty of support during Prince Philip's funeral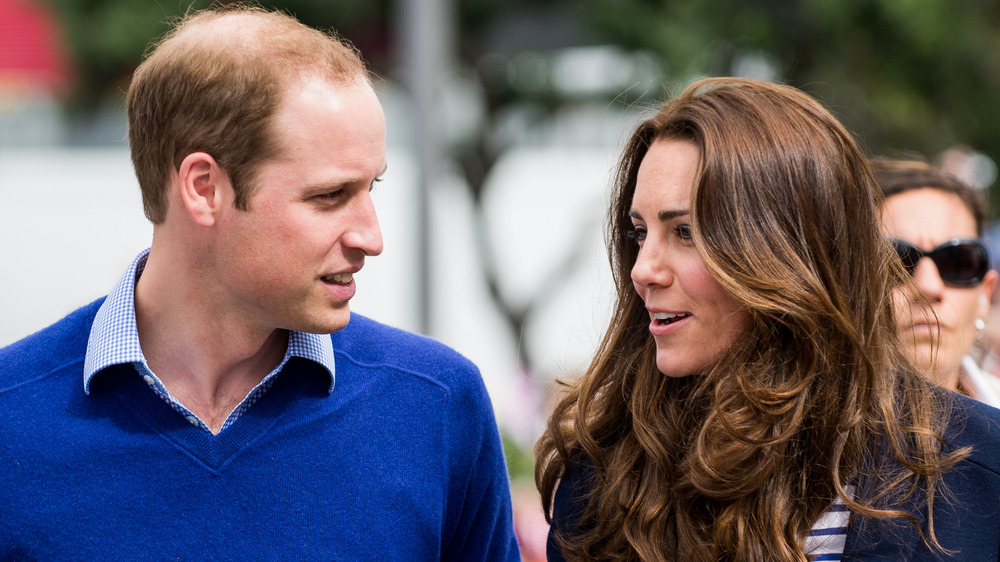 Shutterstock
Page Six reports that Prince William may be in a tough spot when he sees his brother Prince Harry at the funeral of Prince Philip. However, he won't have to deal with the situation, or mourn the loss of his grandfather, alone. Sources tell the outlet that William will have the full support of his wife Kate Middleton's family. William is said to be very close with Kate's parents, Carole and Michael Middleton, who have made him feel like a welcome member of their brood. In addition, the Middleton's have also become good friends with William's father and step-mother, Prince Charles and Duchess Camilla. "William and Catherine are surrounded by goodness, they have the Middletons, Carole and Mike, Pippa and her husband, James, and James Middleton and his fiancée, Alizee. They're such a grounded, happy family," an insider stated. 
Philip's funeral will reportedly take place Saturday, April 17 once the royal family has ended their eight-day mourning period (via New York Post). The memorial will be held at St George's Chapel in Windsor Castle. According to Entertainment Tonight, Philip did not want a state funeral, and the family has asked that people not gather to pay their respects due to the COVID-19 pandemic.