Royal Expert Reveals How Prince Philip's Death Changes Things For Prince William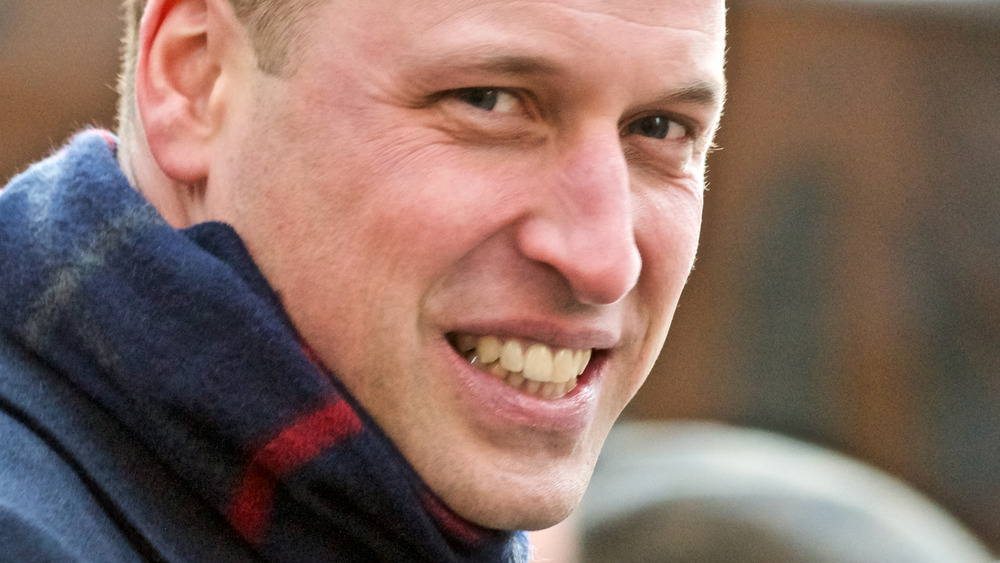 Shutterstock
The relationship between a grandfather and his grandson is always a special one, but it's more so when the two happen to be royalty. The death of Prince Philip has left the royal family in deep mourning, among them Prince William. The second in line to the throne had been close to the Duke of Edinburgh all his life. "Prince William will be especially heartbroken," says Kinsey Schofield, founder of the royals website To Di For Daily.
The bond between Prince Philip and his grandson only deepened following the death of Princess Diana. "You will remember, Prince Philip offered to walk behind Princess Diana's coffin with Prince William and Prince Harry to offer them strength and comfort," Schofield points out. The duke also helped William through his grief by keeping him occupied with tasks, such as helping him in the kitchen (Philip was an accomplished cook who often prepared private meals for himself and the queen). Quoting a royals biographer, the Daily Express noted that Philip "was particularly close to William at the time .... He had taught William to shoot, spending hours with him out on the moors and displaying in these days a warm and pastoral care for both his grandsons."
Schofield notes that William regularly joined his grandparents for lunch while he was in school at Eton as a teen. "Prince Philip would slip out at some point in the afternoon so Queen Elizabeth could mentor Prince William on the monarchy, but Prince Philip was very much involved in this process to mold Prince William into the young man he was," she says.
William honored his grandfather's love of service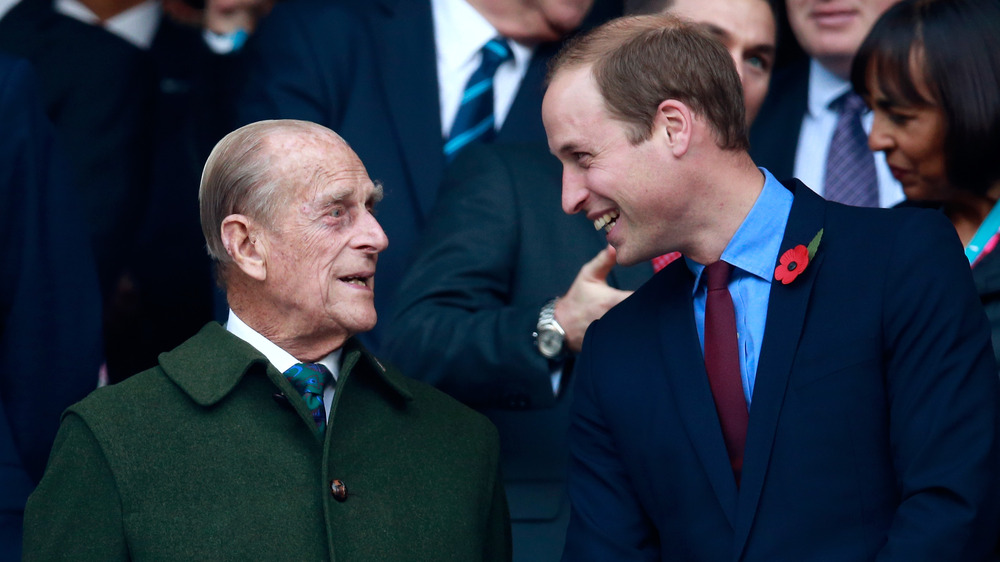 Prince William deeply admired his grandfather, not only for his companionship and advice, but also for his commitment to public service, both as a member of the military and as a philanthropist. In a recent speech to the Charity Commission, William said, "My grandfather Prince Philip has been one of the most tireless public servants of this country, deeply committed to helping young people fulfill their potential."
For his part, William devotes a good deal of his time to service work, primarily through the Royal Foundation, the organization he and his wife, Catherine Middleton, founded. The Royal Foundation helps support existing charities that address issues closest to the Cambridges' hearts: early childhood development, conservation, mental health, first responders, and support for frontline workers affected by the COVID-19 pandemic.
There is one bit of public service that William will be forgoing this year. People reports that although the Duke of Edinburgh was the first president of the British Academy of Film and Television Arts (BAFTA), William has chosen not to participate in the organization's awards ceremony, which took place the weekend after his grandfather's death.
William and Kate chose to honor his grandfather in another meaningful way. Because Prince Philip was raised by his uncle Louis Mountbatten (via Town & Country), they chose Louis as the name for their younger son, as well as one of the middle names for their oldest child (and third in line to the throne) Prince George.
Prince William will be thinking more seriously about his future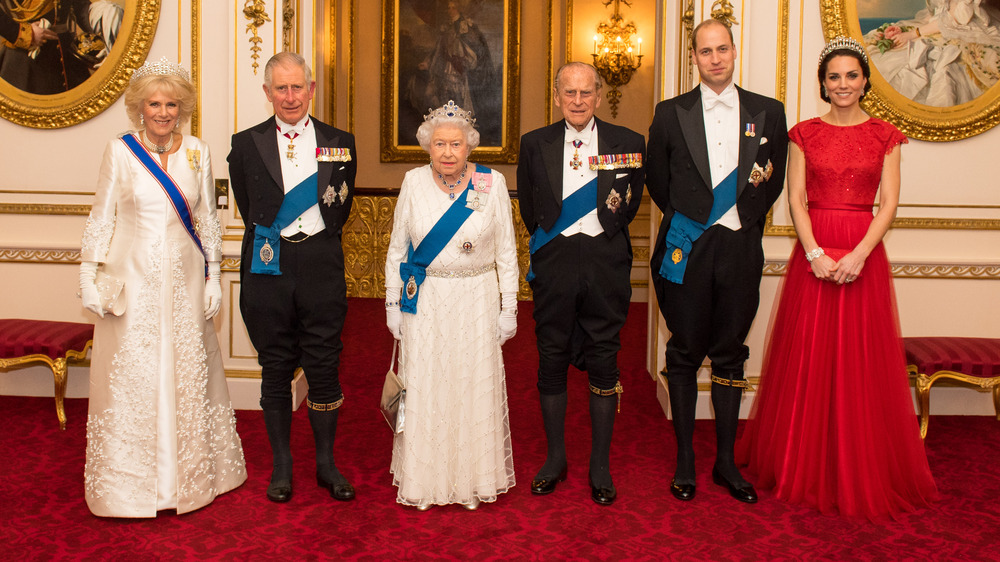 Wpa Pool/Getty Images
Now that one of his lifelong role models is gone, William no doubt feels the weight of his role as a crown prince more than ever, says Kinsey Schofield. "Prince William should prepare to take on more responsibility," she notes. "There will be numerous reactions when we, God forbid, lose the Queen. Prince Philip's death is making us contemplate this. The family is going to have to prove their value beyond the beloved Queen Elizabeth."
Schofield remarks that there may be something of a "dust-up" if the crown passes to Prince Charles after the queen's death, since polls show that the British public favors William as the next monarch. The idea of the queen passing over her son in favor of her grandson, however, is "not a realistic option," she adds. Instead, William will continue taking on royal duties and representing the queen at selected events in preparation for his ascension. He actually began seriously training for the throne back in 2009 in a program headed up by his father and the queen (via Harper's Bazaar). Through this training, he has learned about the country's constitution and had the opportunity to meet with important government officials.
Whether his kingship happens in the near future or later in his career, William will continue to honor his grandfather's legacy. In the meantime, he will soon repeat his personal history by making the difficult walk in the funeral procession at Windsor Castle prior to the service at St. George's Chapel (via Vanity Fair).