Is The IPSY Subscription Box Really Worth The Money?
Whether you're makeup-obsessed or cosmetic curious, there's bound to be a subscription box out there for you. From vegan beauty products to unique indie finds, those who are interested in splurging a little on a monthly pick-me-up can do so for as little as $12 per month (via My Subscription Addiction). IPSY, for example, is a beauty subscription service that delivers beauty products right to your door. 
According to the IPSY website, new customers are asked to take a quick beauty quiz. Once completed, IPSY builds a box that's unique and completely tailored based on the answers provided on the quiz! IPSY offers three subscription levels: Glam Bag for $12 per month, Glam Bag Plus for $25, and Glam Bag X for $55 per quarter.
"Let's start by saying that the IPSY Glam Box has exceeded my expectations," one IPSY reviewer wrote on the consumer news and advocacy site ConsumerAffairs. "They send the coolest stuff, some that I've never seen in stores, and the quality is second to none. I barely ever wear makeup and I can't stop my subscription because it's so exciting to open!"
IPSY vs. Birchbox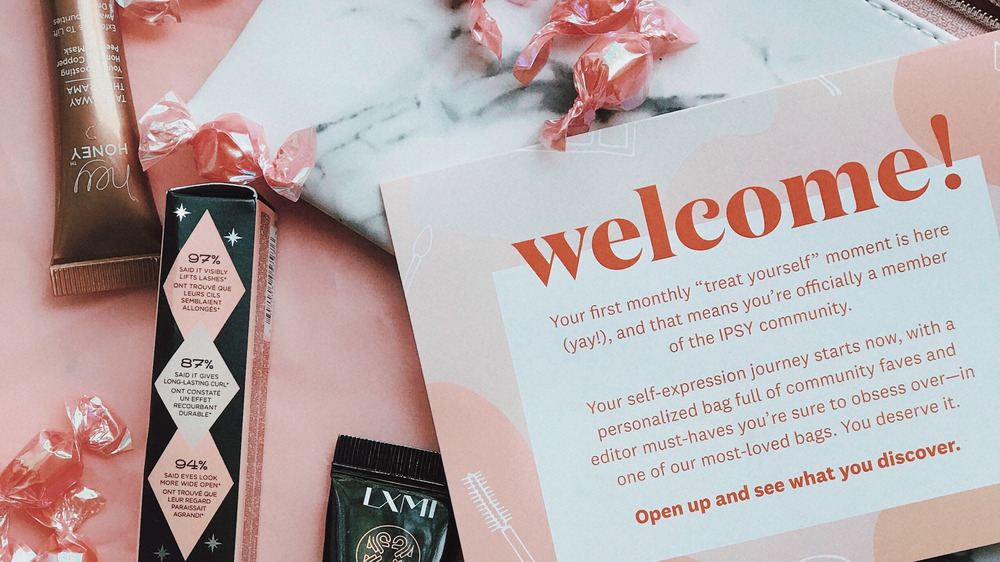 Shutterstock
If you're still on the fence and wondering whether or not IPSY can live up to the hype of its competitive counterpart Birchbox, here's some info that may help you make your final decision. Both Birchbox and IPSY offer sample sizes (via My Subscription Addiction). This way, you can try a variety of products before you decide to splurge on full sizes. Plus, they're affordable; Birchbox is $15 per month and IPSY is $12 per month.
When it comes to value, however, IPSY appears to be the winner. According to My Subscription Addiction, Birchbox's monthly packages have a consistent value of $30 per month whereas IPSY's per-month value ranges between $30 and $50 per month. With IPSY's $12 subscription, customers get a cute makeup bag each month, too. In Byrdie's roundup of the eight best beauty subscription boxes, the outlet chose IPSY for value and Birchbox overall.
If you still can't make up your mind, though, you can always subscribe to both. That way, you'll be able to try each service out for yourself before making a final decision, based on you.