The Difference Between Dollar Tree And Dollar General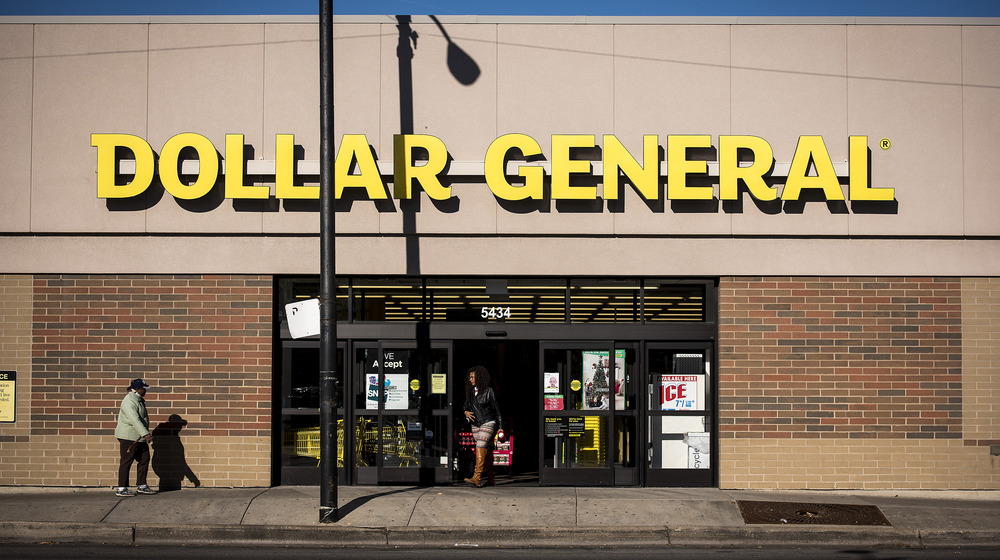 Bloomberg/Getty Images
Everybody loves a bargain, but in order to score the best deals, you'll need to know where to shop. And judging by the names alone, stores like Dollar Tree and Dollar General sound totally tempting when it comes to scoring rock bottom prices. But appearances can be deceiving, and that's why you need to know the difference between Dollar Tree and Dollar General.
For the most part, both store brands sport some similarities. Dollar Tree and Dollar General both offer deeply discounted prices to their customers. You can find items in almost any category, such as seasonal and pet, cleaning to personal care. There are also a ton of household and beauty products to choose from, as well as electronics and auto items to peruse as well. Need a ton of candy to stuff your kiddo's piñata with at a pretty good price? Chances are, you'll find options at both stores.
But just because both stores have "dollar" in their name doesn't mean that their prices on every item stocked on their shelves is just a dollar. The major difference between Dollar Tree and Dollar General is that the former is an actual dollar store, while Dollar General has items that, while inexpensive, cost more than a buck (via Insider).
There are other differences between Dollar General and Dollar Tree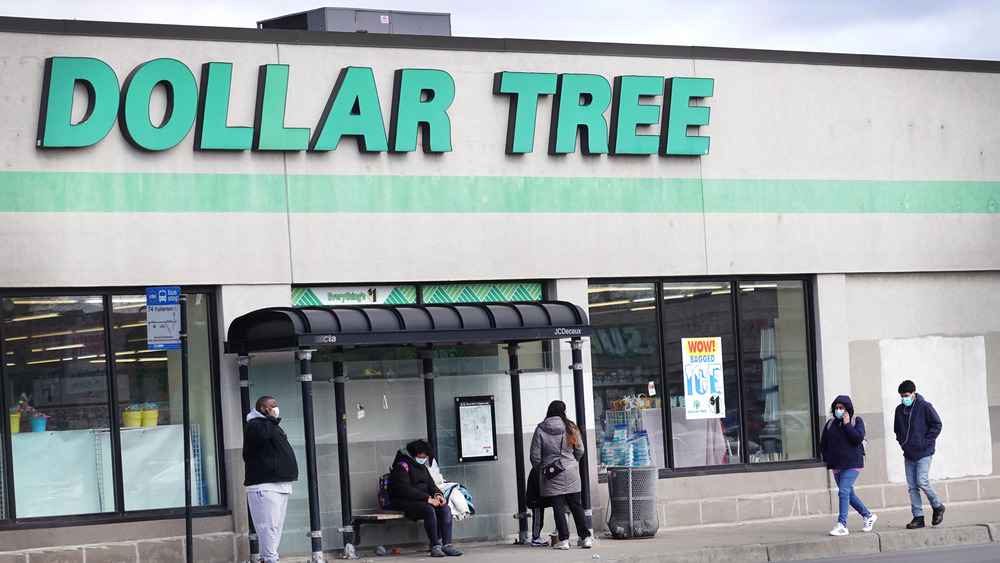 Scott Olson/Getty Images
It wasn't always like that, though. When the first Dollar General store opened on June 1, 1955, in Springfield, Kentucky, it was a tried-and-true dollar store (via Dollar General). Over time, though, the store raised its prices, but still kept them significantly cheaper than the competition. For example, Dollar General offers prices that are 20 percent to 40 percent lower than other grocery stores and drugstores (via Insider).
Still, if you're looking for a store where absolutely everything (and we mean, everything) is a bona fide buck, then Dollar Tree is your place to shop. From greeting cards to grocery items, seasonal items to seasonings for food, there is not one product that will cost you more than $1 (via Dollar Tree).
While Dollar Tree and Dollar General offer somewhat comparable prices on certain items, the shopping experience isn't as similar. A Motley Fool article reported that while Dollar General might be a smaller store than Dollar Tree, it offered well-known brand names and a big variety at even bigger discounts. Dollar Tree, on the other hand, offered a ton of holiday decor and seasonal items, and sometimes offered lesser-known brands.
And there you have it. The major difference between Dollar General and Dollar Tree is that Dollar Tree is a true dollar store, while Dollar General (once a dollar store) offers deep discounts on its merch. In either case, you can still get some great bargains, and make your money stretch even farther no matter which store you choose to shop at.