Donald Trump's Comments At GOP Donor Retreat Are Raising Eyebrows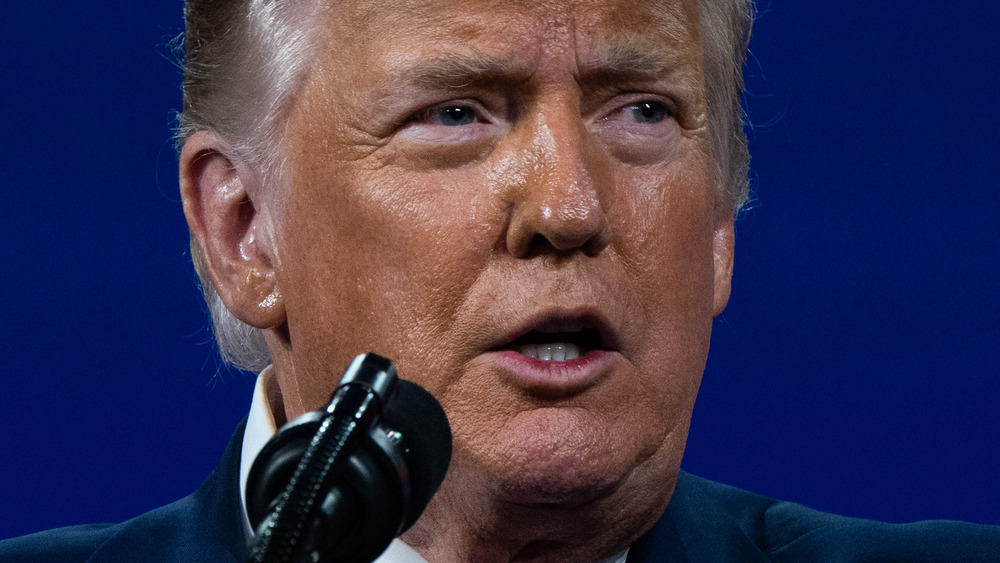 Bloomberg/Getty Images
With 25 percent of adults in the country fully vaccinated (via NBC News), there is at least one person who says credit should go where credit is due. During a weekend GOP fundraising conference, former President Donald Trump gave himself a huge pat on the back for the genesis of several COVID-19 vaccines and said they should be called the "Trumpcine." His reason? Operation Warp Speed, which kicked off when he was in office, even though Moderna was only one of the shots that received full funding from the program (via The Independent).  
Trump may be keen to take the credit for vaccine development, but Axios reports that the country could soon be hitting a wall on its vaccine rollout because of resistance from Republican-led states in the South in general, and white Republicans in particular. A survey shows that 59 percent of American adults say they've either been vaccinated or are waiting their turn, and when those that are waiting for their jabs are fully protected, the overall immunity rate is expected to hit 65 percent. But that is not high enough for the 70 to 90 percent needed for the country to reach herd immunity.
Trump 'disappointed' in former VP Pence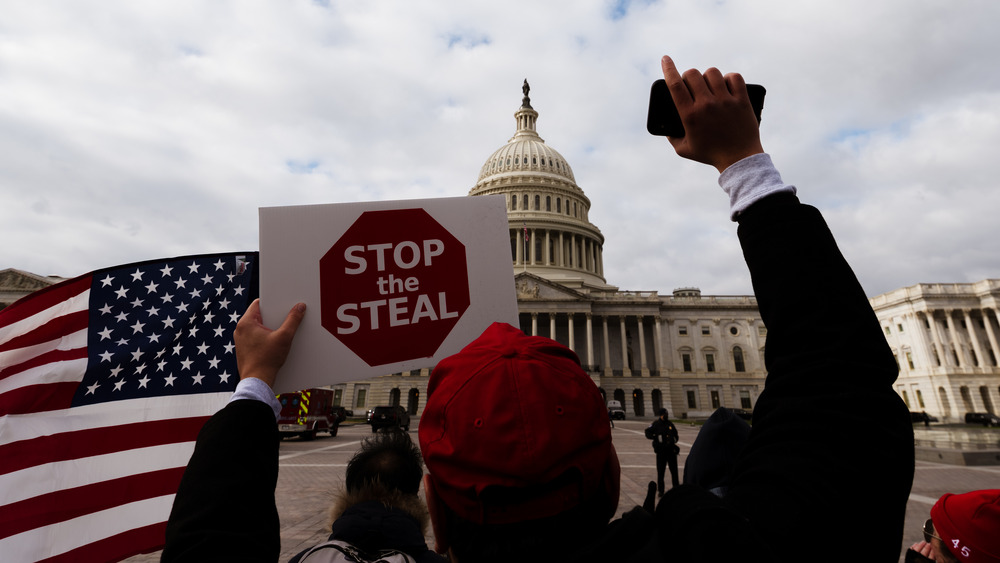 Jon Cherry/Getty Images
Donald Trump didn't just use his platform at the Republican event to claim credit for the vaccine. He also used his comments to lash out at those who voted to impeach him at his second trial, instead of using the time to talk about his presidency, which The Washington Post reported his aides had wanted him to do. He told attendees he had gotten rid of his speech which he described as "boring," and then went after former allies like Georgia Gov. Brian Kemp and Senate Minority Leader Mitch McConnell, some of whom he described using expletive-filled comments. 
Attendees were further treated to Trump's claims that the election was stolen from him. It was in this context that he gave former Vice President Mike Pence a shoutout, saying he was disappointed in Pence for certifying the elections. The Post pointed out that there was no remorse or regret on Trump's part either for his actions, nor for the riots that broke out that same day. 
Politico reports that the speech didn't go over well for some of the attendees, and it quoted one person as saying: "It was horrible, it was long and negative. It was dour. He didn't talk about the positive things that his administration has done."
'Trump's rhetoric needs to change' — Cheney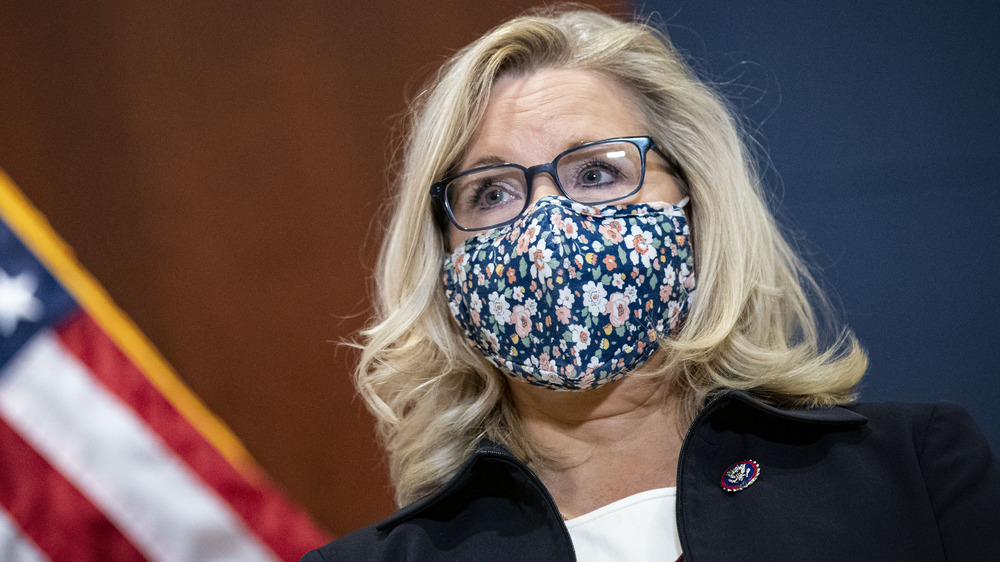 Bloomberg/Getty Images
Donald Trump's comments raised the eyebrows of those within the GOP who did not attend the event, too, like Rep. Liz Cheney, a longtime critic who had voted to impeach Trump in January. Cheney told Face the Nation that the former president had fallen back on very dangerous rhetoric, and that it needed to change.
"The former president is using the same language that he knows provoked violence on January 6th. As a party, we need to be focused on the future. We need to be focused on embracing the Constitution, not embracing insurrection. And I think it's very important for people to realize that a fundamental part of the Constitution and... of who we are as Americans is the rule of law. It's the judicial process. The election wasn't stolen. There was a judicial process in place. If you attack the judicial process and you attack the rule of law, you aren't defending the Constitution. You're at war with the Constitution," she said.
She also added that the only way forward for the GOP was to espouse the Constitution and to offer the American people constructive solutions that include a strong national defense, as well as low taxes and not, as she put it "the party of insurrection."