Inside Mike Pence's New Job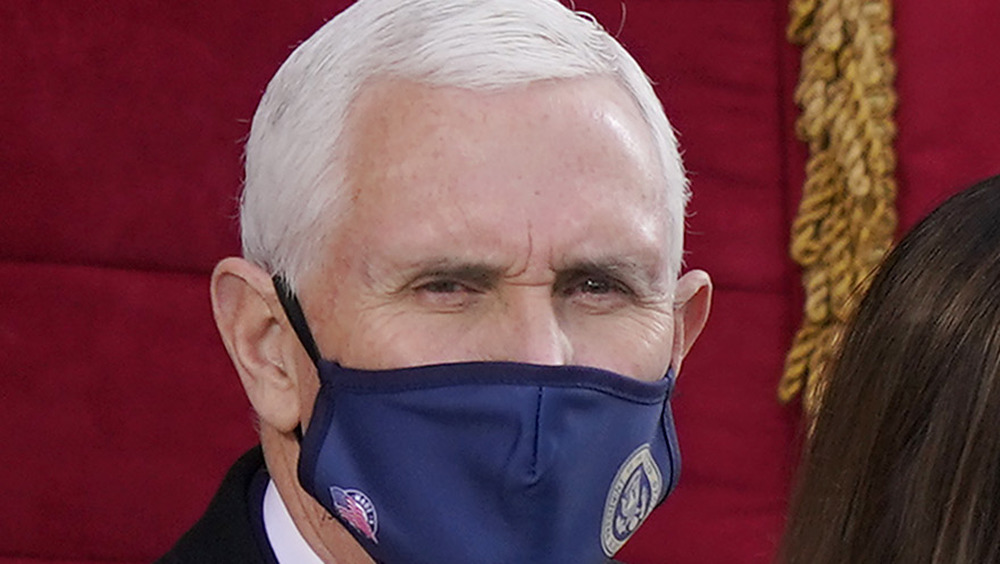 Drew Angerer/Getty Images
Other than recent reports that he and his wife have been couch-surfing, life doesn't appear to be unpleasant for former Vice President Mike Pence who, in recent days, has resurfaced in tweets about a number of new jobs that we can only imagine he's quite excited to take.
The first week of February has seen Pence taking up not one, but two positions within two different conservative institutions. The Heritage Foundation has said in a press release that Pence will be joining them as a distinguished visiting fellow, working alongside leading Heritage experts on their study of public policy issues. Foundation President Kay C .James said Pence's presence would "ensure we continue to advance conservative principles and policy solutions. His allegiance to the Constitution and commitment to advancing a conservative policy agenda make him an outstanding fit for The Heritage Foundation." 
Pence appears to be hugely influenced by the work of the foundation, because Heritage says they had inspired the former Vice President to set up a think tank in Indiana. In his capacity as distinguished visiting fellow, Pence will be delivering speeches, as well as writing a regular column for the conservative foundation's news outlet.
Mike Pence was also named the Ronald Reagan Presidential Scholar for a conservative group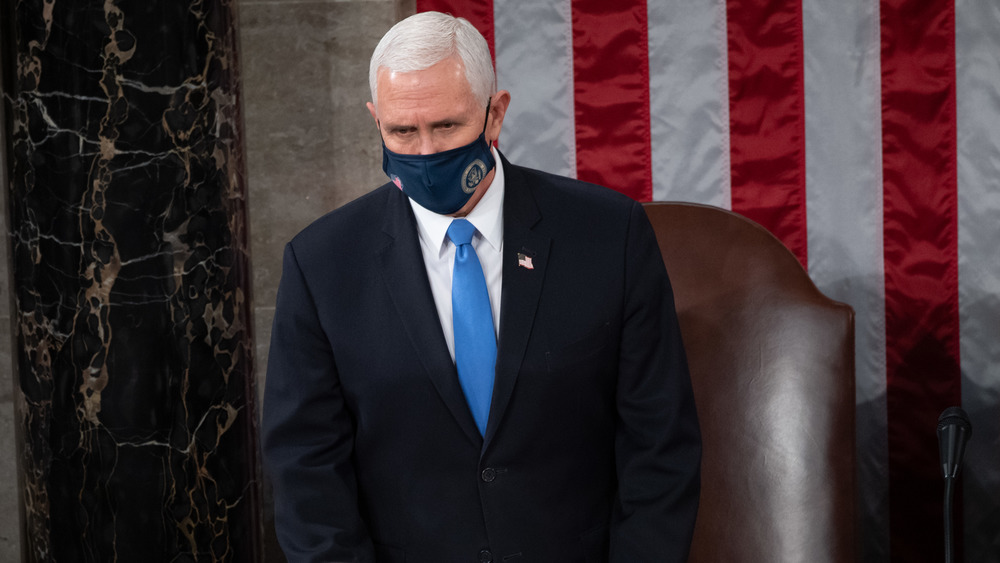 Pool/Getty Images
Mike Pence's other new gig sees him taking up a position in the Young America's Foundation (YAF), a conservative youth outreach group with a speaker's roster that turns heads, particularly for their links to anti-Muslim activists and speakers (via Georgetown University Bridge). One of the YAF's chapters located at Michigan State University was singled out by the Southern Poverty Law Center (SPLC) as a hate group, after it pulled together several events that targeted a number of ethnic groups including Koreans and Native Americans. YAF counts former Trump White House adviser Stephen Miller and former US Attorney General Jeff Sessions as alum.
In announcing his appointment as the group's Ronald Reagan Presidential Scholar, Pence tweeted: "Now more than ever, we need to take the case for freedom, free markets, and traditional values to the rising generation and I look forward to working with the great @yaf team to ensure the torch of freedom shines bright for generations to come."
Pence must be pretty excited — the YAF gig also comes with a podcast, which brings the former vice president back to his beginnings as a radio host, more than two decades after he first launched his career on the airwaves (via Politico).