Prince William Opens Up About The Heartbreaking Loss Of His 'Grandpa'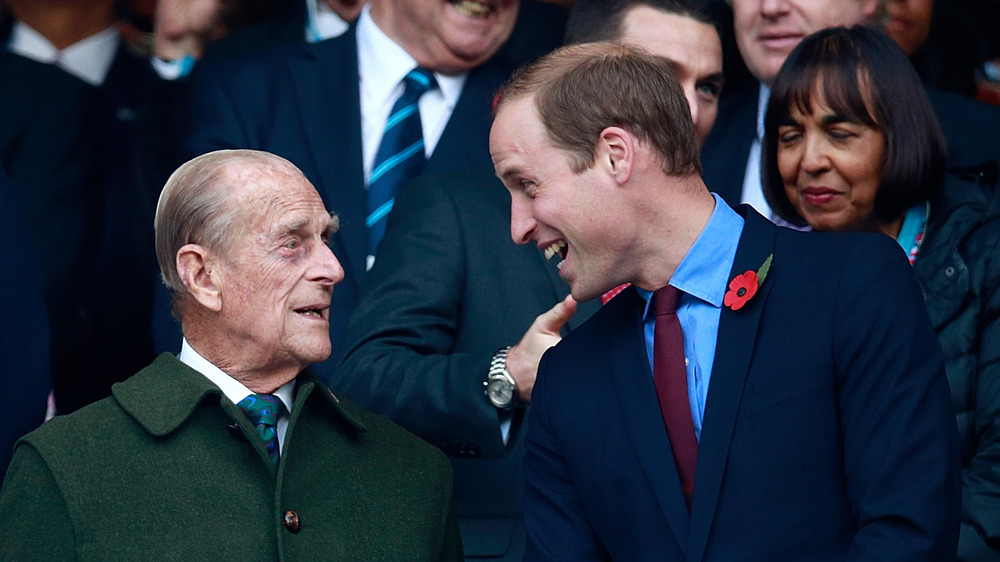 Phil Walter/Getty Images
We can only imagine how hard it is for Britain's Royal Family, who not only have to cope with the loss of a beloved father, grandfather, and great-grandfather following the death of Prince Philip, but also have to mourn in the public eye because of who they are and what they stand for. 
Over the last few days, we've seen Princes Charles, Andrew, and Edward, and their sister Princess Anne release statements expressing how deeply they felt the loss, with Prince Charles remarking on how much they missed their father, and Princess Anne saying poignantly, "You know it's going to happen but you are never really ready" (via Town & Country).
Today it was Prince William's turn. He took to social media to laud his grandfather's exemplary life of service, saying, "My grandfather's century of life was defined by service — to his country and Commonwealth, to his wife and Queen, and to our family," via Twitter.
Prince William won't take the special memories for granted
Prince William also went on to share how much it meant to him that his grandfather was such a big part not only of his life, but also the lives of Kate Middleton and their children, Prince George, Princess Charlotte, and Prince Louis as well.
The Duke of Cambridge even took to social media to share a never-before-seen photograph of his grandfather and Prince George in a horse-drawn carriage. Prince William continued, "I feel lucky to have not just had his example to guide me, but his enduring presence well into my own adult life — both through good times and the hardest days. I will always be grateful that my wife had so many years to get to know my grandfather and for the kindness he showed her. I will never take for granted the special memories my children will always have of their great-grandpa coming to collect them in his carriage and seeing for themselves his infectious sense of adventure as well as his mischievous sense of humour!" (via Twitter).
Prince William: "I will miss my Grandpa"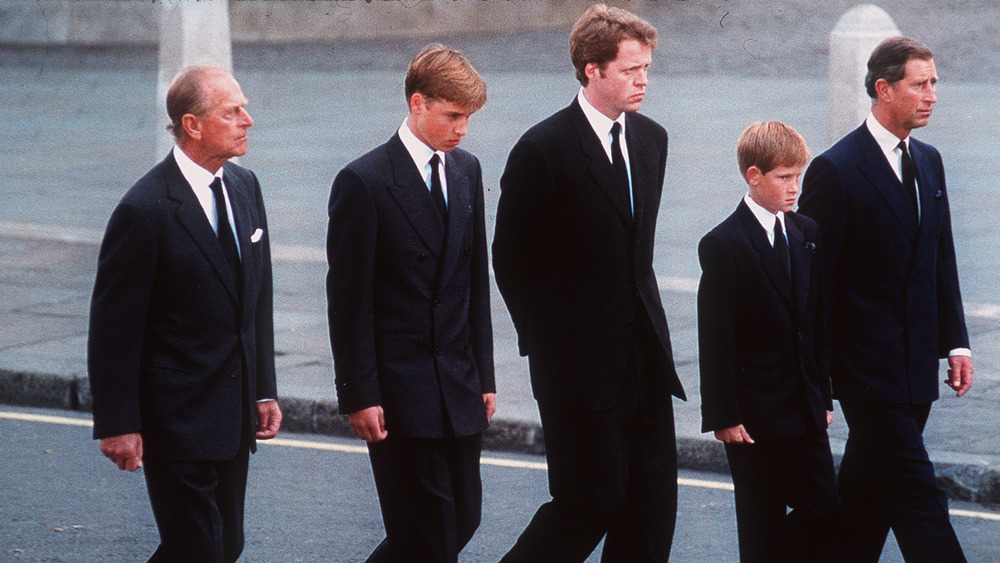 Anwar Hussein/Getty Images
To close, Prince William reveals how much his grandfather really meant to him, saying, "My grandfather was an extraordinary man and part of an extraordinary generation. Catherine and I will continue to do what he would have wanted and will support The Queen in the years ahead. I will miss my Grandpa, but I know he would want us to get on with the job."
Prince Philip famously supported both Prince William and Prince Harry following the death of their mother, Diana, the Princess of Wales, and it was he who made it a bit less painful for the boys to walk behind their mother's coffin, as he had promised to walk with them, if they decided to do so as well. 
When Prince Philip is buried on Saturday, we are likely to see Princes William and Harry honor their grandfather by walking behind his casket during the funeral procession, as their grandfather honored their mother decades before (via BBC).