Piers Morgan Claims This Member Of The Royal Family Reached Out After Meghan Markle Controversy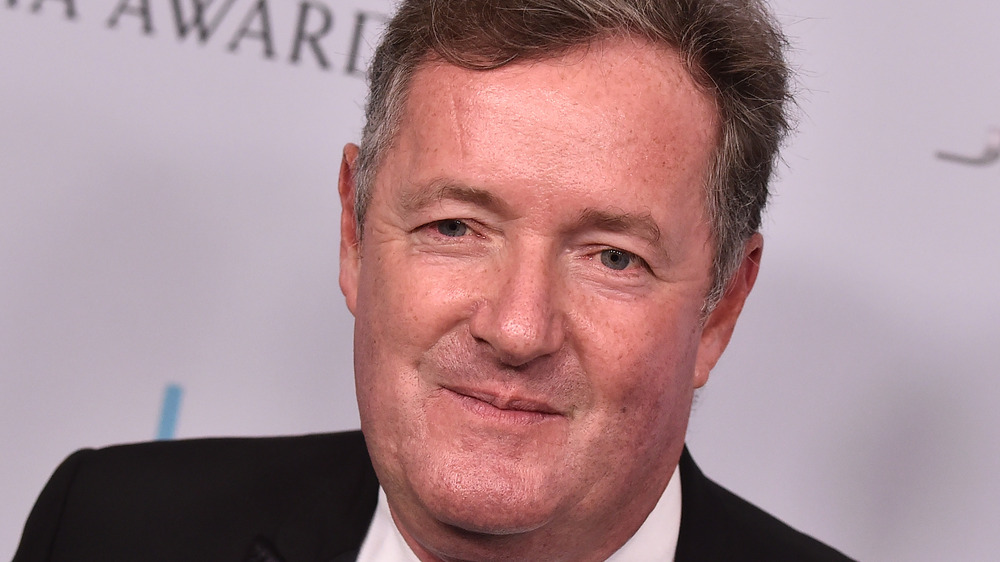 Shutterstock
Following the public outcry that his comments created, Piers Morgan is sharing that he has an unlikely ally close to the House of Windsor. The embroiled talk show host faced criticism over his thoughts on Meghan Markle and Prince Harry's interview with Oprah and subsequently stepped down from his role on Good Morning Britain.
The public upset appears to have spurred several members of the royal family to contact him, including the Duchess of York, Sarah Ferguson. PageSix reports that the talk show host claims Fergie wrote to him, telling him to "get back out there" amidst the fallout. Morgan has refused to apologize for his controversial comments, spurring intense conversations around mental health and free speech. According to The Sun, the talk show host claimed that he didn't believe the Duchess' claims that she felt suicidal, spurring many to come to her defense in outrage.
The outlet reports that he wrote in his Mail on Sunday column, "Not all Royal duchesses were as thrilled as Meghan 'Pinocchio' Markle to see me leave GMB."
Fergie's text apparently read, "People have said how much they miss your morning joy and humour, get back out there!"
Of the conversation, Morgan wrote, "Perhaps we should start a new breakfast show together. Morgy and Fergie in the Morning, anyone?"
Meghan Markle may take legal action against Piers Morgan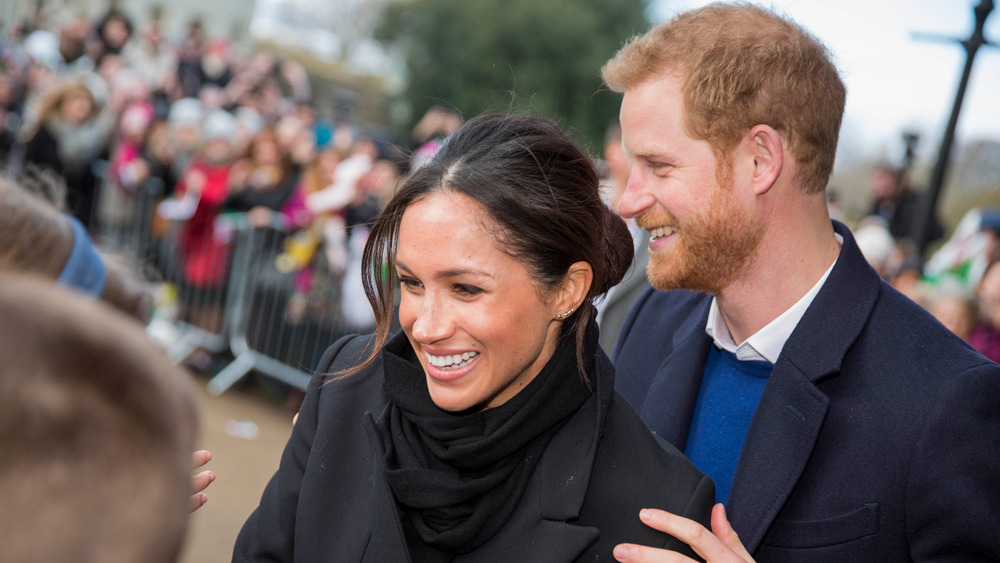 Shutterstock
Even though Morgan has received support from people behind the palace walls, it appears that the Sussex legal team may be his latest foe. According to The Independent, Meghan Markle's attorneys are preparing a lawsuit against the talk show host following his continued criticism of their actions. In addition to his initial comments of disbelief around Meghan's mental health issues, Morgan has also blasted her as the "delusional duchess" and said she "has a track record of ditching everyone and everything when they cease to be of use to her," the outlet reports. 
Apparently, the Sussexes are likely starting to build their legal case.
The Sun notes that his quick exit from Good Morning Britain was also influenced by the Duchess herself, who urged ITV to respond quickly to Morgan's controversial comments. "It was certainly a very interesting revelation from where I sit, because clearly she was trying to put huge pressure on my bosses to take action against me," the 56-year-old said in a recent interview on Extra.
"In the end, I was required to apologize for disbelieving Meghan Markle, who I don't believe — and I believe, which is ironic, that you should not believe somebody if you don't want to," he said.
Whether the fight turns legal or not, it's clear that these two foes may not see eye to eye anytime soon.