Prince Harry Shares Heartfelt Statement About Prince Philip's Death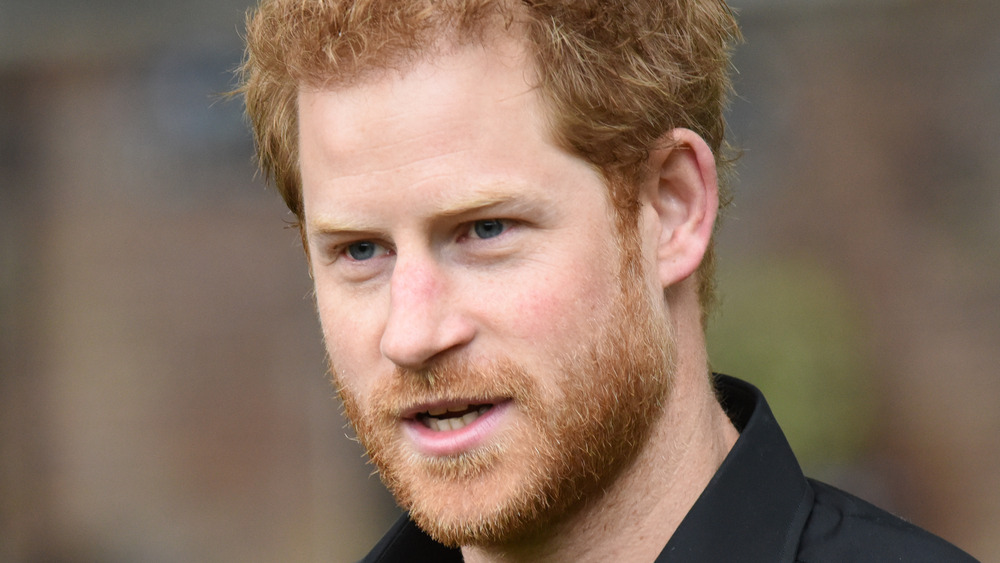 Shutterstock
Prince Philip died at the age of 99 on April 9, and he's been mourned by people all over the globe, as well as by his loving family members. "It is with deep sorrow that Her Majesty The Queen has announced the death of her beloved husband, His Royal Highness The Prince Philip, Duke of Edinburgh. His Royal Highness passed away peacefully this morning at Windsor Castle. The Royal Family join with people around the world in mourning his loss," the royal family said in a statement (via Us Weekly). 
Later, more tributes began to pour in, including kind words from Prince Philip's oldest son, Prince Charles. "My dear Papa was a very special person who I think above all else would have been amazed by the reaction and the touching things that have been said about him, and from that point of view we are, my family, deeply grateful for all that. It will sustain us in this particular loss and at this particularly sad time," Charles said (via CNN). Now, Prince Harry is following in the footsteps of his father and opening up with his own heartfelt comments about his beloved grandfather.
Prince Harry issues emotional tribute for Prince Philip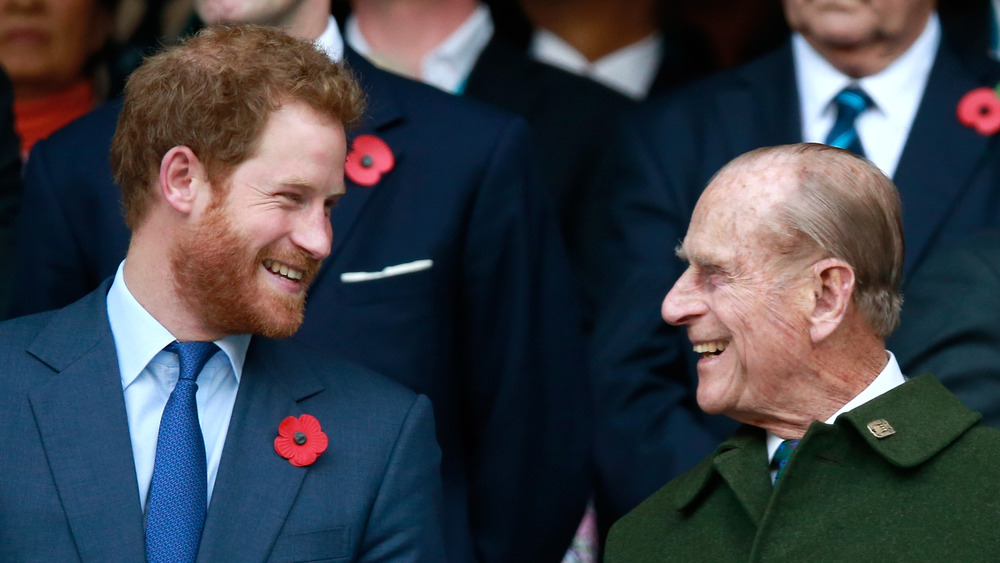 Phil Walter/Getty Images
Prince Harry released a statement about the death of Prince Philip on Monday. Harry wrote kind words about his grandfather and remembered him fondly in the tribute (via People). "My grandfather was a man of service, honour and great humour. He was authentically himself, with a seriously sharp wit, and could hold the attention of any room due to his charm — and also because you never knew what he might say next," Harry said. Prince Harry went on to note his late grandfather's accomplishments, including being the "longest reigning consort to the Monarch" and "a decorated serviceman." And while Prince Philip was well-known around the world, to Harry, "he was my grandpa: master of the barbecue, legend of banter, and cheeky right 'til the end."
The Duke of Sussex went on to gush over his grandfather's achievements and "unparalleled devotion" to his grandmother, Queen Elizabeth II, during their 73 years of marriage. "So, on that note, Grandpa, thank you for your service, your dedication to Granny, and for always being yourself. You will be sorely missed, but always remembered — by the nation and the world. Meghan, Archie, and I (as well as your future great-granddaughter) will always hold a special place for you in our hearts," he concluded. Prince Philip's funeral is scheduled for April 17 at St. George's Chapel at Windsor Castle and will be broadcast live on television.