Amanda Seyfried Opens Up About Her Struggle With Mental Health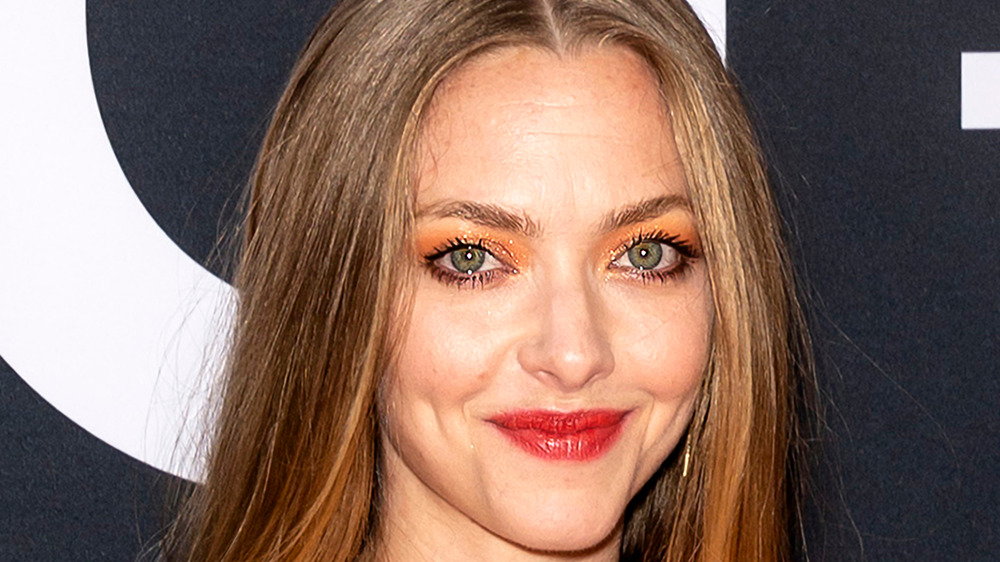 Shutterstock
Well known as the actress who stole the show in films such as Mean Girls and Mamma Mia, Amanda Seyfried has battled intense bouts of anxiety for years. After nearly two decades working as a Hollywood starlet, the actress recently shared about her struggles with panic attacks that often come as a result of the pressures of the spotlight. On The Today Show, the mother of two opened up to Willie Geist about her battles with anxiety, People reports. Noting that her experiences with panic attacks feel like "life or death," Seyfried explained that she struggles with anxiety to this day.
"That's what a panic attack is, really," she said to the host. "Your body just goes into fight or flight. The endorphin rush and the dump that happens after the panic attack is so extraordinary. You just feel so relieved and your body is just kind of recovered in a way. It's so bizarre because it's physiological, but it starts in your head."
The outlet notes that Seyfried shares a four-year-old daughter, Nina, and a seven-month-old son with her husband, Thomas Sadoski. The two have created a calm, predictable life in upstate New York on a farm — with an intention to create a safe place outside of Hollywood. "It was very conscious. I've always wanted to live on a farm. I just need to feel grounded somewhere that I can trust will always be there," the actress explained.
Amanda Seyfried struggled to show people she was still "normal"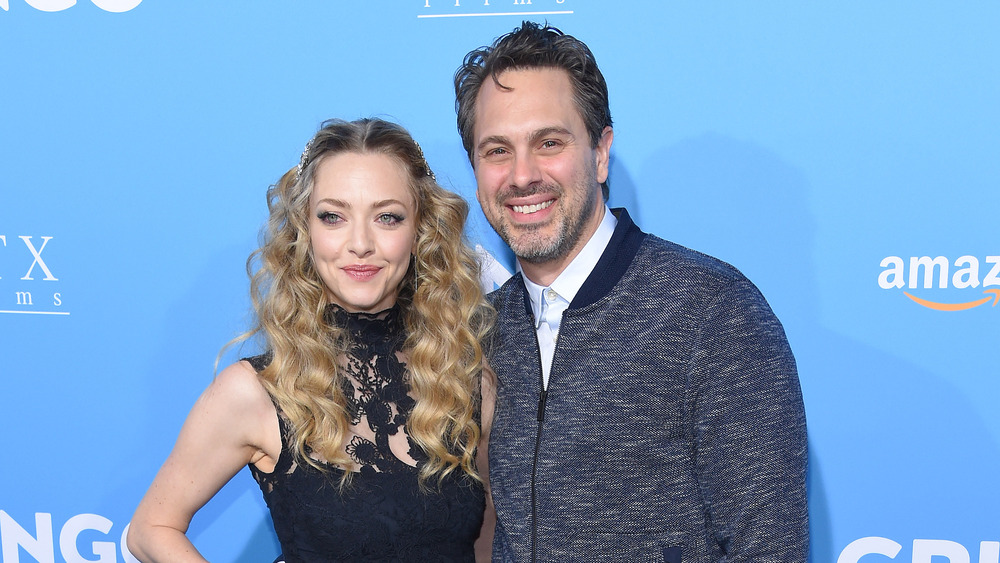 Shutterstock
In addition to feeling anxious in the public eye, Seyfried also had a hard time fitting into "normal" life. "I like a normal life," she said during the interview, according to E! Online. "I fought so hard to impress upon people that I am normal, that I do not have someone waking me up with breakfast in bed and that I'm not chauffeured around."
Her stable home life on the farm in upstate New York seems to be a saving grace for the starlet in her quest to stay grounded, with her mother working as her nanny. "My mom lives with us — she's our nanny," the actress revealed. "My life is awesome because she is the third parent for us. I am so lucky — I know I am."
Currently up for an Oscar for Best Supporting Actress for her role in Mank, Seyfried says that she could not have foreseen the honor. People notes that she shared her thoughts on The Today Show, saying, "It hasn't really hit me yet. It's a recognition, it's an achievement that I didn't really set out to expect. I was never desperate for it."
Notoriously tight-lipped about her private life, the actress gave a glimpse into her world, her struggles, and triumphs during the interview. Sharing a common issue that many battle on a daily basis, Seyfried's anxiety is an ailment that many can relate to.