Prince Philip Reportedly Was 'Upset' By The Crown. Here's What We Know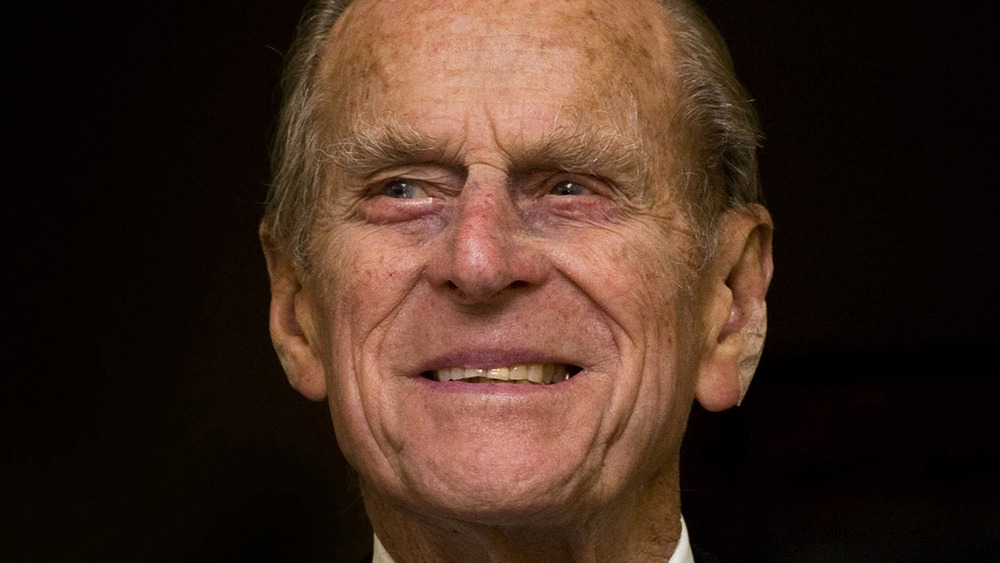 Wpa Pool/Getty Images
It's hard to tell what the British Royal Family think of the hit Netflix drama series The Crown. We can imagine Prince William probably doesn't pay much attention to it, judging from the comment he made during last year's Clap for Our Carers event, where he famously said, "I tend to avoid shows about royalty" (via Good Morning America). During his interview with Oprah, Prince Harry admitted to watching the show even as he dissed the tabloid press, saying that he was "way more comfortable with The Crown than I am seeing the stories written about my family or my wife or myself. Because it's the difference between –- that [The Crown] is obviously fiction, take it how you will, but this [the press] is being reported as fact because you're supposedly news. I have a real issue with that" (via The Independent).
And while people often wonder "do they or don't they" when it comes to the senior royals watching The Crown, it is reported that they not only do, but some also appear to get irate about what they see on television.  
Prince Philip reportedly thought The Crown took creative license too far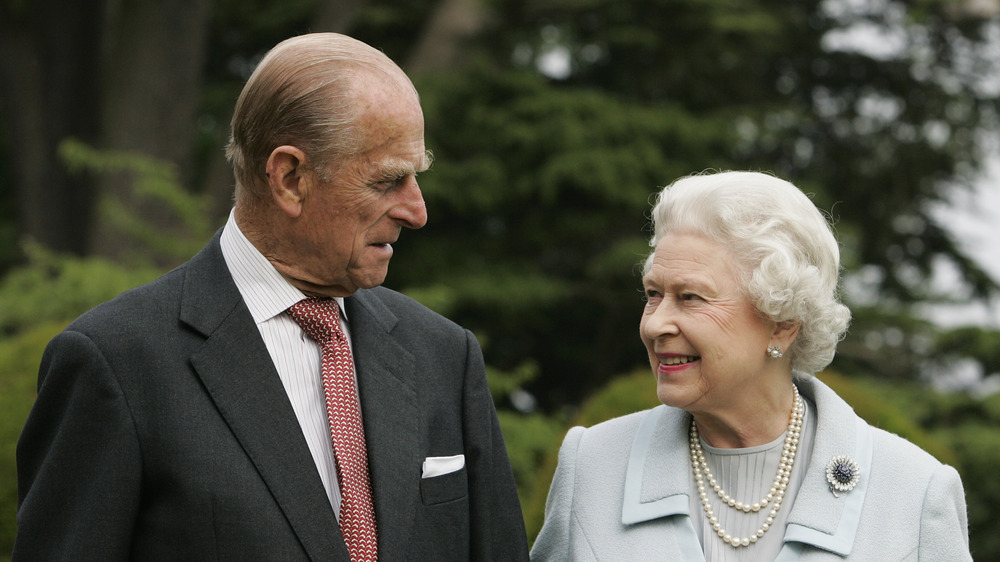 Tim Graham/Getty Images
The Daily Mail claims that Prince Philip famously used to watch The Crown, and he would get irate over how he was portrayed as a philanderer. The prince was also supposedly angry about the way the producers had his father blame Philip for his sister's death when her plane crashed. Prince Philip's reported displeasure was revealed by two of his biographers, Sally Bedell Smith and Hugo Vickers. We may never know whether this is actually the case, since "the Queen reportedly has no desire to watch herself in a fictitious TV program, while Anne has no time for such nonsense," a family friend once told Vanity Fair.
The show's producer, Peter Morgan, has never held that The Crown is anything but a mix of historical fact and plenty of fiction, which means there are a number of scenes which shouldn't be taken as fact. But the scenes in and of themselves are so realistic, there have been numerous calls to have the show labeled as "fiction." There may be some royal commentators who are worried about the impact watching The Crown might have on senior members of the royal family, but they perhaps needn't feel this way. As Vanity Fair reports, Camilla, Duchess of Cornwall follows the show, too, and as one source puts it, "I don't think she has any real issue with it. Her feeling is very much 'never complain, never explain.'"