Here's What Dierks Bentley's Gone Really Means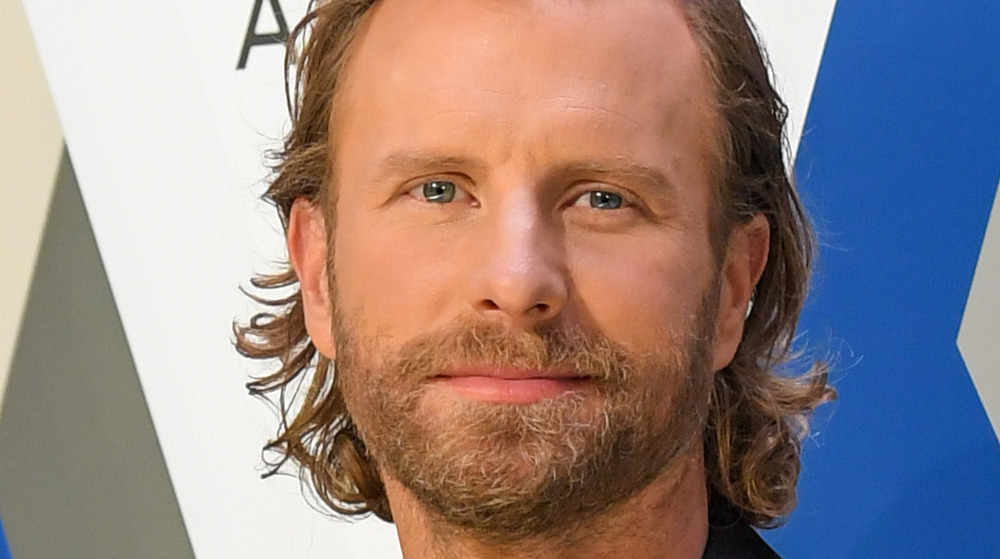 Jason Kempin/Getty Images
The 56th annual Academy of Country Music Awards airs on Sunday, April 18, and fans from all over are eager to watch their favorite country music stars on the big stage. Among those set to perform include Carrie Underwood, Blake Shelton, Elle King, Dan + Shay, and of course, country legend Dierks Bentley (via Billboard). Bentley is also nominated for two awards this year: Male Artist of the Year and Video of the Year for his hit song "Gone" (via Taste of Country).
The official video for "Gone" has over a million views on YouTube, and fans of the successful country artist have expressed their love for Bentley's relatable song in the comment section of the vid. "Struggling with anxiety / depression and this song sums up everything that's been going on. Send this over to somebody you love that is having trouble overcoming it. With love from Texas," one fan wrote, while another added, "I've been gone, I've been gone, I've been tryna figure out how Dierks Bentley always make [sic] brilliant songs."
Dierks Bentley opened up about Gone in an essay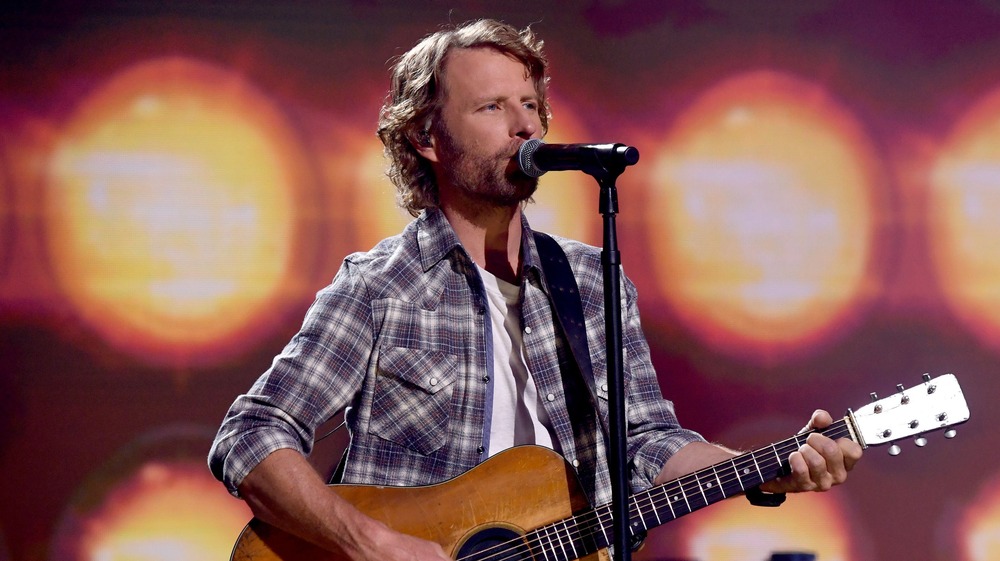 Kevin Mazur/Getty Images
In an essay for The Boot, Dierks Bentley opened up about "the story behind the song." "Gone" was written by Nicolle Galyon, Ben Johnson, and Niko Moon, and produced by David Garcia. "I gravitated toward it because I loved the title; I love a good, classic country wordplay," Bentley wrote. "I feel like I've been gone; I feel like we've all been gone. I feel like country music in 2020 is just gone."
Bentley says that he also loves the fact that "Gone" can be interpreted in many ways, and that's why the song is so appealing to listeners everywhere. "So it touches on a little bit of the idea of what's been going on here with COVID, but it does in a metaphorical way, through a relationship. I don't think anybody wants to hear anything written too directly about what's happening right now; it'd be too depressing," he revealed.
The most important part of "Gone," though, Dierks Bentley says, is that he put out something that his fans would want to listen to. "I just love the groove; I love the way it feels. It's fun to listen to, and I just wanted to put something out that ... you enjoy listening to."