How Golfer Hideki Matsuyama Just Made History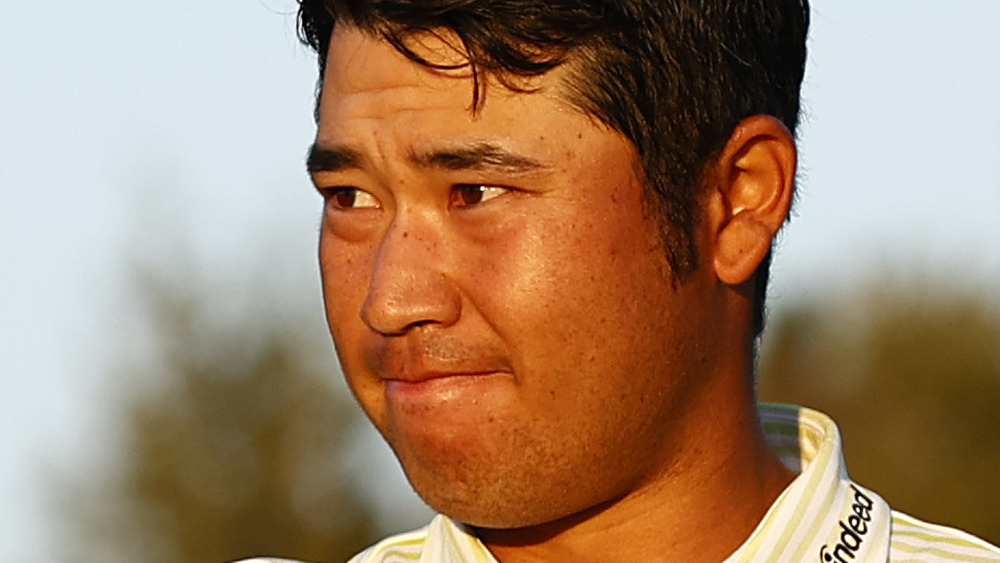 Jared C. Tilton/Getty Images
Golf fans got a treat on Sunday with a suspenseful finish at the Masters tournament, held in Augusta, Georgia (via The Scotsman). According to Fox News, Hideki Matsuyama came away victorious at the major matchup — by one stroke! But his win made history as well, and not because the 29-year-old is not a great putter, but still won the Masters (via The Ringer).
Matsuyama just became the first male golfer from Japan to win a major tournament. But the pro golfer still had his modesty intact — when asked if he was the greatest Japanese golfer of all time, he humbly replied, "I can't say I'm the greatest, however, I'm the first to win a major and if that's the bar then, I've [set] it" (via Olympic Channel).
He also noted about young Japanese kids watching his victory, "It's thrilling to think that there are a lot of youngsters in Japan watching today, and in five, ten years when they get a little older hopefully some of them will be competing on a world stage, but I still have a lot of years left so they're still going to have to compete against me."
Hideki Matsuyama just made history but other Asian golfers have come before him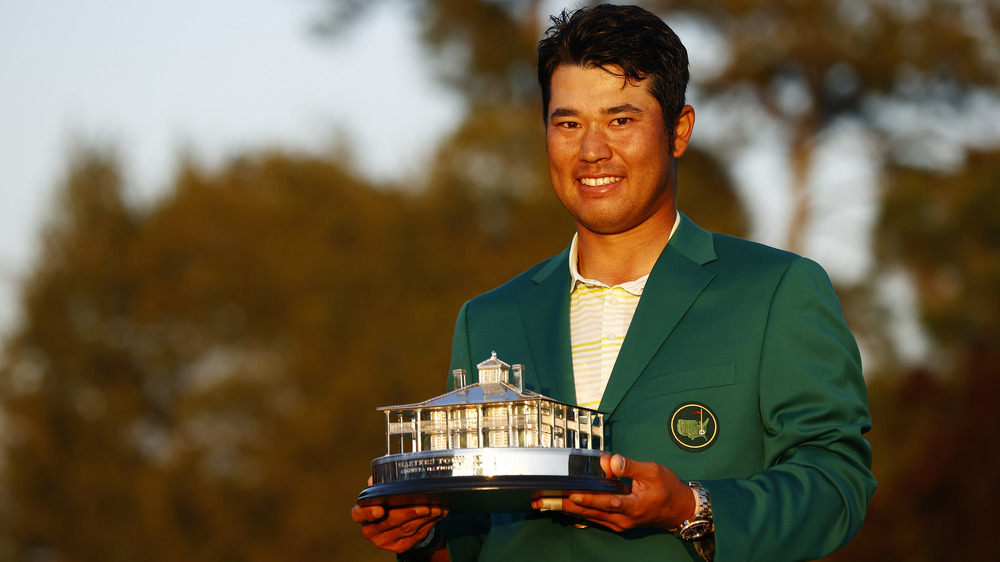 Jared C. Tilton/Getty Images
Interestingly, Matsuyama is the second man from an Asian country to snag a major tournament victory according to Fox News, with Y.E. Yang from South Korea winning the PGA Championship at Hazeltine in 2009. Incidentally, that title almost went to Tiger Woods, who also has a part-Japanese heritage (via Oprah.com). The legendary golfer took time to congratulate Matsuyama while he recovers from his car accident injuries, tweeting, "Making Japan proud Hideki. Congratulations on such a huge accomplishment for you and your country. This historical @TheMasters win will impact the entire golf world" (via ESPN).
It's important to note that two Japanese women golfers have also previously taken home titles, with Chako Higuchi and Hinako Shibuno winning major tournaments in 1977, and then not again until 2019, respectively (via The Ringer).