Why Meghan And Harry Don't Feel Safe In Their Own Home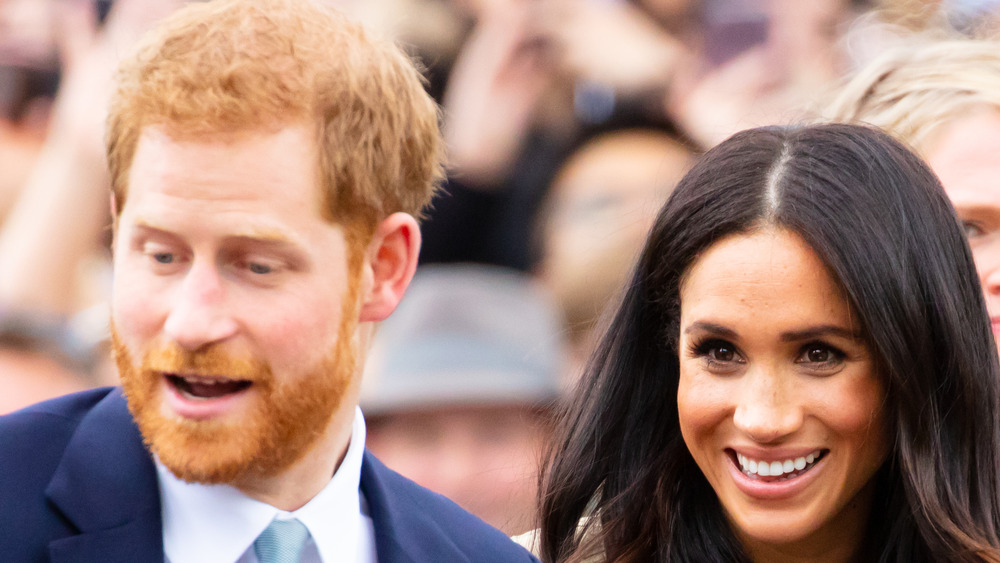 Shutterstock
Prince Harry and Meghan Markle may be living a freer life now that they've stepped back from the royal family and are living in the U.S., but that new life has come with some unexpected threats. The family lost their security detail after they moved to North America, which led to fears over their safety.
The Telegraph recently reported that police have been called to their California home nine times since July, with two incidents in December involving a man trespassing on their property. Per TMZ, the trespasser was caught on the grounds of their home on December 24 and December 26.
Harry and Meghan spoke about their fears over lack of security in their controversial tell-all interview with Oprah Winfrey that aired in March. According to the couple, they lost their security detail after they stepped down as senior royals, something that they did not anticipate. "I never thought that I would have my security removed, because I was born into this position," said Harry (via BuzzFeed News). "I inherited the risk. So that was a shock to me. That was what completely changed the whole plan."
Meghan Markle and Prince Harry are funding their own security now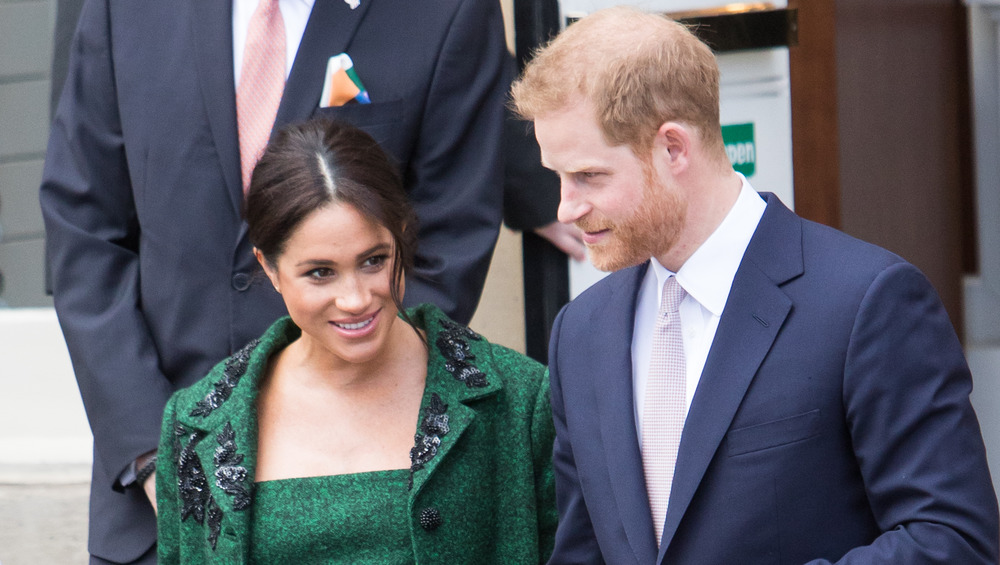 Shutterstock
Per BuzzFeed News, Meghan revealed in the interview that she even begged the royal family to protect her husband. "And I even — and I even wrote letters to his family saying, 'Please, it's very clear the protection of me or [my son] Archie is not a priority," she said. "I accept that. That is fine. Please keep my husband safe. I see the death threats. I see the racist propaganda. Please keep him safe. Please don't pull his security and announce to the world when he and we are most vulnerable." According to Meghan, the royal family told her that "it's just not possible."
As noted by the National Post, the decision to not pay for protection for Meghan and Harry was because "there would have been severe diplomatic consequences" if they received taxpayer funding in spite of no longer being working royals
The couple is taking their safety into their own hands. Meghan disclosed in the interview (via The Hollywood Reporter) that the couple's security concerns were behind some of the lucrative deals they signed, including one with Netflix. "I just needed enough money to pay for security to keep my family safe," said the former Suits star.