Dierks Bentley: The Country Star Is Worth More Than You Think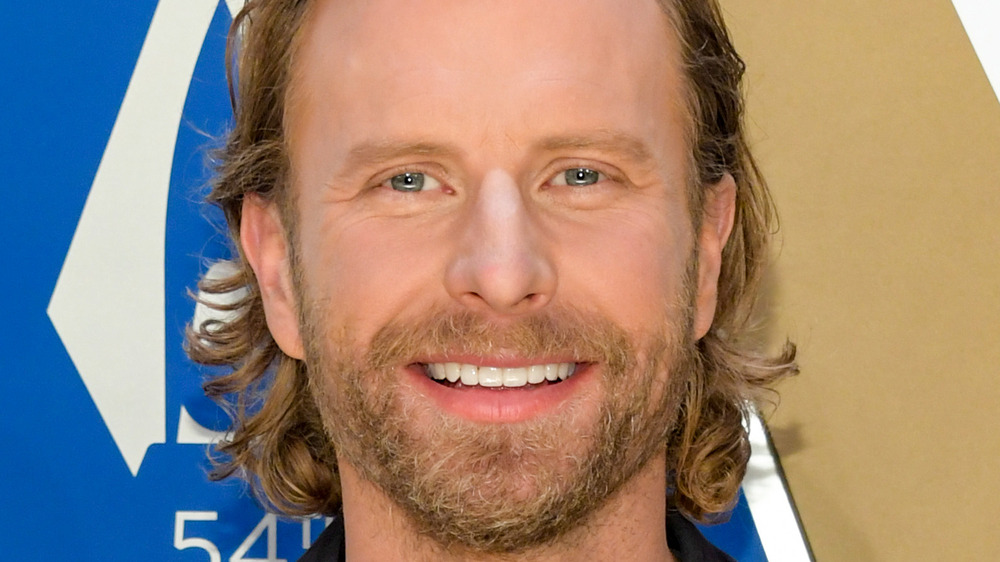 Jason Kempin/Getty Images
This year's Academy of Country Music Awards is set to be a doozy, and fans everywhere are looking forward to performances by their favorite country acts, like Kane Brown, Brothers Osborne, The War and Treaty, and of course, Dierks Bentely, who's been a staple in the country music scene since the release of his self-titled debut album in 2003 (via Billboard). Bentley is also up for two awards this year: Male Artist of the Year and Video of the Year for his hit single, "Gone" (via Taste of Country). 
Over the last two decades, Bentley's made a name for himself as one of the most popular country acts of his generation, and has released a total of ten studio albums during his career: Modern Day Drifter (2005), Long Trip Alone (2006), Greatest Hits: Every Mile a Memory (2008), Feel That Fire (2009), Up On The Ridge (2010), Home (2012), Riser (2014), Black (2016), and The Mountain (2018) (via Dierks Bentley). 
On top of his studio album releases, Bentley's had songs appear on a plethora of soundtracks throughout his career, on shows like The Wire, Weeds, Atlanta, and more (via IMDb). He's also made countless appearances on The Tonight Show, CMT Hot 20 Countdown, Jimmy Kimmel Live!, and even performed at the 2013 Grammy Awards.
Dierks Bentley has amassed quite the fortune over the past two decades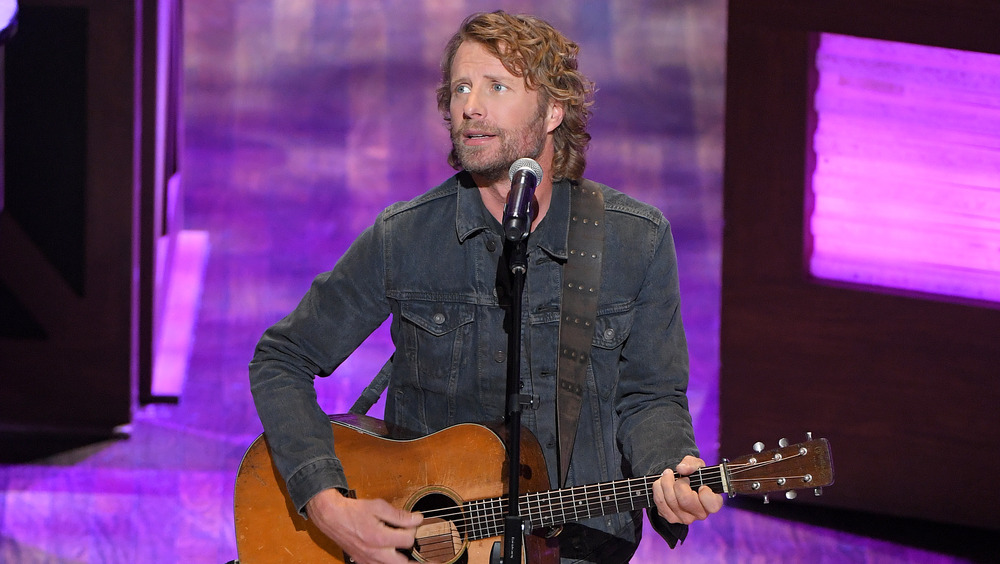 Jason Kempin/Getty Images
According to Celebrity Net Worth, Dierks Bentley is worth about $30 million, which shouldn't come as much of a shock thanks to his nearly two decades of constant touring, consistently putting out records every one to two years, and his soundtrack features.
In Oct. 2020, Bentley revealed to People that he and his family had recently moved to Box Canyon, Colorado, and he's enjoying being able to finally spend time with his wife and three kids. "I went out there with my family for Spring Break in March and just never left," he told the outlet. "I put my kids in school out there and we just kind of moved." 
And while Bentley has undoubtedly sacrificed spending time with his family while touring and performing so often, it sounds like he's looking forward to slowing down a bit. "I'm making up for lost time with my family," he added. "It's been 18 years now of touring and being gone every weekend. Now I'm somewhere I can ride bikes with my kids to school. I put a camper on the back of my 1994 Chevy and we go camping almost every weekend."