Surprising Details Emerge About Regé-Jean Page Leaving Bridgerton
Jean Baptiste Lacroix/Getty Images
Beloved showrunner Shonda Rimes' first scripted show for Netflix Bridgerton has taken the world by storm. According to Netflix's calculations, 82 million households around the globe watched the first season of the series during its first month of release, making it Netflix's most successful show (via IndieWire). While the period romance's massive success can be largely attributed to Rhimes' incomparable talent, the extraordinary times we're living in, and the well-written source material, Bridgerton's cast has also influenced its popularity.
Regé-Jean Page, who played Simon Bassett, the Duke of Hastings, drew much praise from viewers. Fans were hoping to see him return in the upcoming second season. However, Netflix announced that Page would not be returning to the show. Initially, viewers thought his departure was because the book series doesn't include a large role for the Duke after the first novel, but new developments reveal that may not be entirely true.
Regé-Jean Page is leaving Bridgerton because of "creative differences"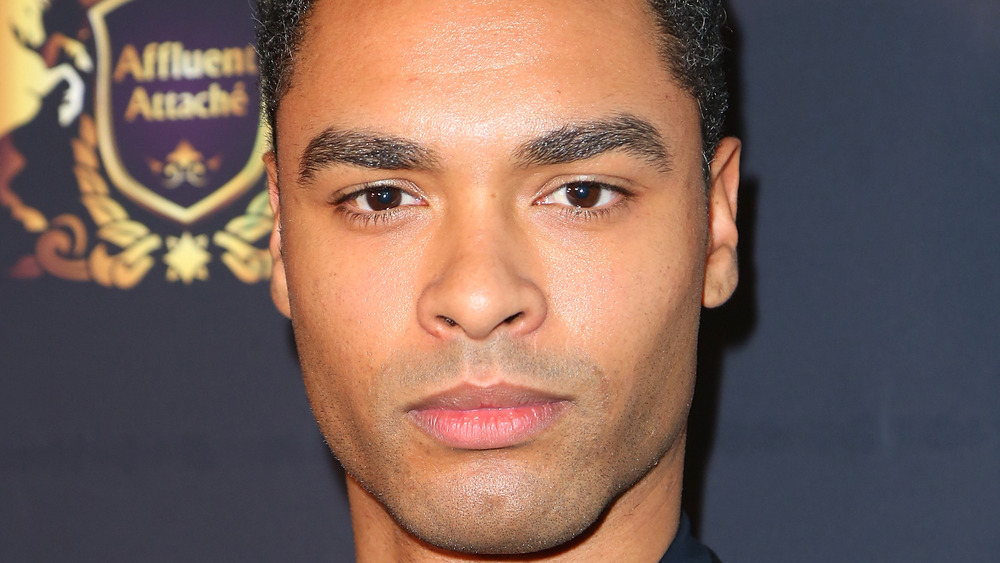 Maury Phillips/Getty Images
Page Six reports that Regé-Jean Page won't be returning to Bridgerton because he didn't like the direction in which the producers wanted to take his character. A source said, "He wasn't happy with what was planned for his character for Season 2, which would have kept him a player but not the focal point of the show. Fans of the show will remember that Page's romance with Daphne Bridgerton was the driving force behind the first season. However, Season 2 is set to focus on Lord Anthony Bridgerton and his romance journey.
Another reason why Page won't be reprising his adored role is because of his recent increase in demand. Despite being offered the chance to return to the series and star in just three to five for a lucrative rate, Jean declined (Via The Hollywood Reporter). He is reportedly focusing on his movie career and wants to showcase his ability to portray a wide variety of characters. 
Though Page decided not to continue with the show, he left it on good terms. In an Instagram post Page expressed his love for Bridgerton. His caption read, "It's been an absolute pleasure and a privilege to be your Duke. Joining this family – not just on screen, but off screen too. Our incredibly creative and generous cast, crew, outstanding fans – it's all been beyond anything I could have imagined. The love is real and will just keep growing."