Samantha Coulter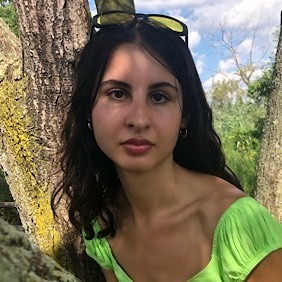 School
New York University
Expertise
Reality Television, Movies, Music, Pop Culture
Samantha is always up to date on the latest "Real Housewives" drama.

Samantha knows all about the coolest TikTok trends and how to use them in the real world.

Samantha has a deep appreciation for music and can decipher the meaning behind any song.
Experience
Samantha has worked as a reporter for a variety of publications. She's covered film premieres for The Knockturnal, community events at The Jersey Journal, and beauty trends for NYU.FASHION. The New Jersey native has a love for language and the strong investigative skills to perfectly report any piece. She knows what The List readers are looking for when they visit our site and is full of helpful tips and tricks.
Education
Samantha studied journalism at New York University, where she had the chance to learn from some of the best working journalists in New York. She covered an array of topics throughout her four-year program, including culture, fashion, politics, and film.
The List Editorial Policies
The List's lifestyle content is created by an authoritative collaboration of editors, writers, and experts representing the ever-evolving world of style, beauty, wellness, relationships, entertainment, and more.
Enhanced by our trusted experts and writer knowledge, The List's editorial staff regularly assess our coverage to ensure that it is accurate, comprehensive and inclusive. Complete information on our editorial process available here.
Stories By Samantha Coulter