The Heartbreaking Death Of Gerren Taylor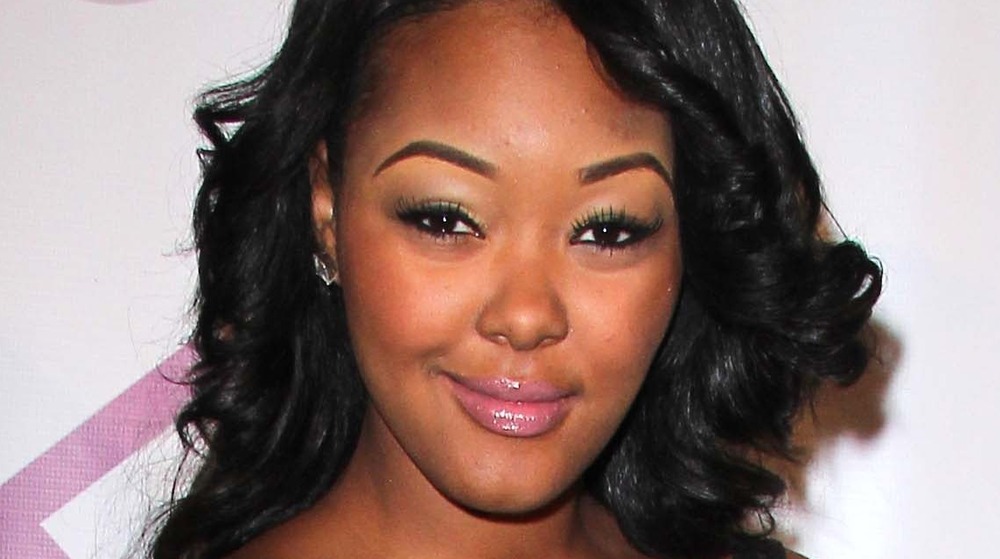 Shutterstock
Several media outlets have reported that BET reality show star Gerren Taylor, whose full name is Ashley Taylor Gerren, has died at the age of 30. 
BET posted a confirmation to Twitter April 12 that reads, "Our hearts go out to the family and friends of Ashley Gerren Taylor who has recently passed. BET family is FOREVER." According to Essence, the star of BET's Baldwin Hills passed away on April 11, 2021. While many reports claim the model died in her sleep, no official cause of death has been revealed. 
Taylor, who had a long battle with lupus, was reportedly on dialysis at the time of her death. As the Mayo Clinic describes, lupus is "a disease that occurs when your body's immune system attacks your own tissues and organs (autoimmune disease)."
The star had a history of working in the entertainment industry. At the age of 12, Taylor was spotted by a talent scout for L.A. Models and became the youngest model ever signed by the modeling agency's runway division, Essence reports. However, the beauty was best known for being on the cast of BET's reality series, Baldwin Hills. The show, which ran for three seasons between July 2007 and March 2009, followed the luxurious lives of teens who lived in the Baldwin Hills area of Los Angeles, Calif. 
She was also featured in the 2007 documentary America is Beautiful, which took an in-depth look at beauty standards in America, and television series documentary Ripley's Believe It or Not!
Fans and celebrities of Gerren Taylor paid their tributes on social media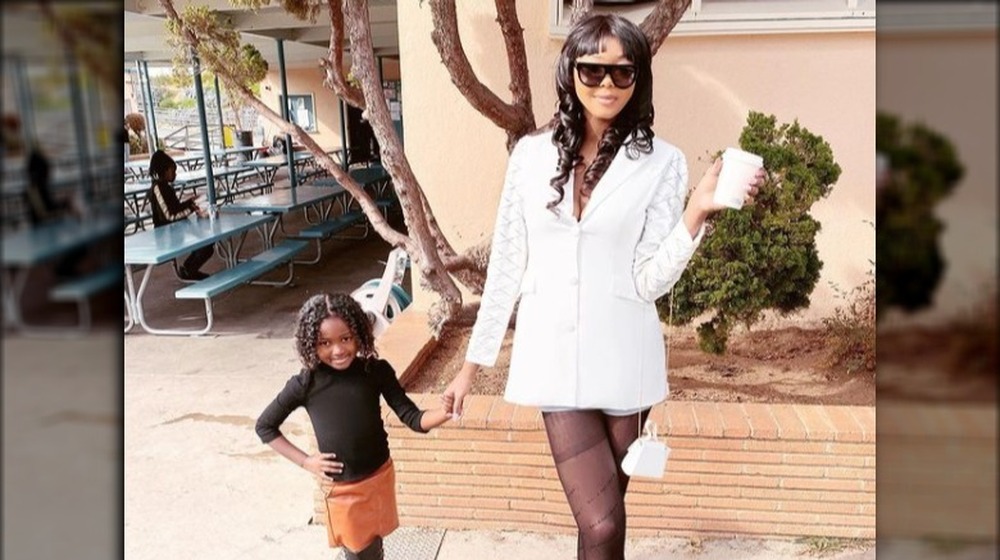 Evan Agostini/Getty Images
As fans may recall, Gerren Taylor gave birth to her daughter Miyoko on June 30, 2014. On Miyoko's fifth birthday, Taylor penned a sweet message on Instagram. "To my daughter I want you to believe deep in your heart that are you capable of achieving anything you put your mind to," she wrote. "That you will never lose you either win or learn just go forth and aim for the skies I can't promise to be here for the rest of your life but I can promise to love you for the rest of mine you make me so proud and mommy loves you unconditionally."
Fans and friends of Taylor's flooded social media with positive words shortly after the news broke on April 12. Ray Cunningham of VH1's Love and Hip-Hop took to Twitter to pay his respects. "Just got the worst news," he wrote. "I hate it's on the internet already. RIP to my @BET fam, my babes Gerren (Baldwin Hills)." He also shared a video of him with Taylor on Instagram, which he captioned in part, "She was one of the first people to reach out to me when I shared my alopecia diagnosis and she shared her's with me."
One fan on Twitter wrote, "I remember Gerren Taylor from Baldwin hills but before that she was the ONLY black girl on the pages in my teen vogue magazine! A young legend in her own right."