Lyndsay Lamb And Leslie Davis Tell Us What To Expect On Season 2 Of Unsellable Houses - Exclusive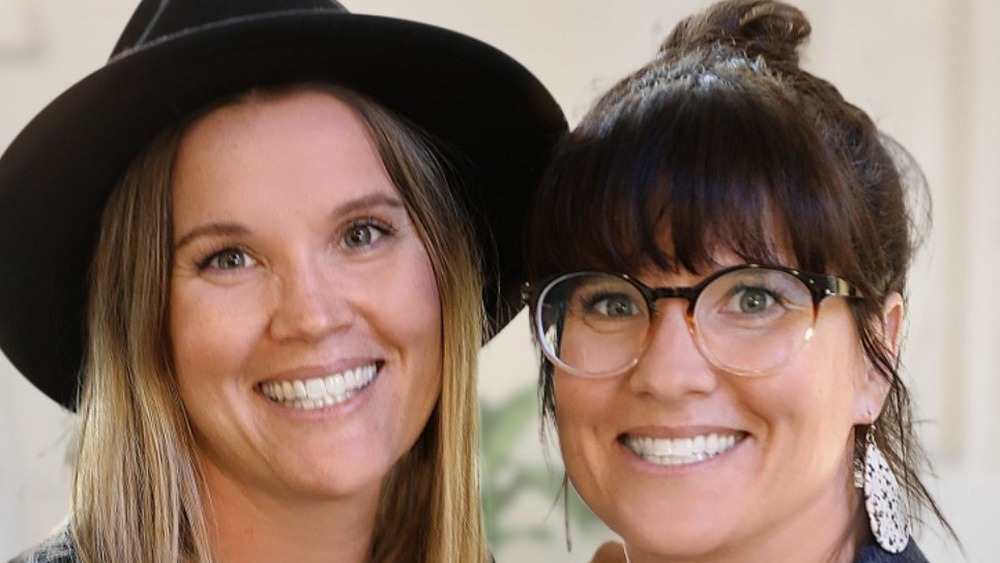 Courtesy of HGTV
In the world of reality home renovation, identical twins Lyndsay Lamb and Leslie Davis bring double the fun to living rooms across America. The identical sisters-turned-real estate pros premiered their HGTV show, Unsellable Houses, in 2020. Its premise is that the women enter a home considered unsellable and put their own money into the necessary renovations to make it desirable. Once it gets scooped up, the ladies take back their investment and split the remaining profit with the homeowners. This makeover show with a twist, filmed in the Pacific Northwest where the girls are top producers in home sales, was such a hit that it was renewed for a second season. 
The List sat down with the fun-loving pair as season 2 was about to premiere, and they gave us a glimpse into what to expect this time around and also reflected on the reception of their first season. "We've been getting awesome feedback," Davis gushed. "A lot of great questions from fans ... After they saw an episode, they wanted to know paint colors, the materials, or things like that. So that's been really fun."
You'll see more of the twins' families this time around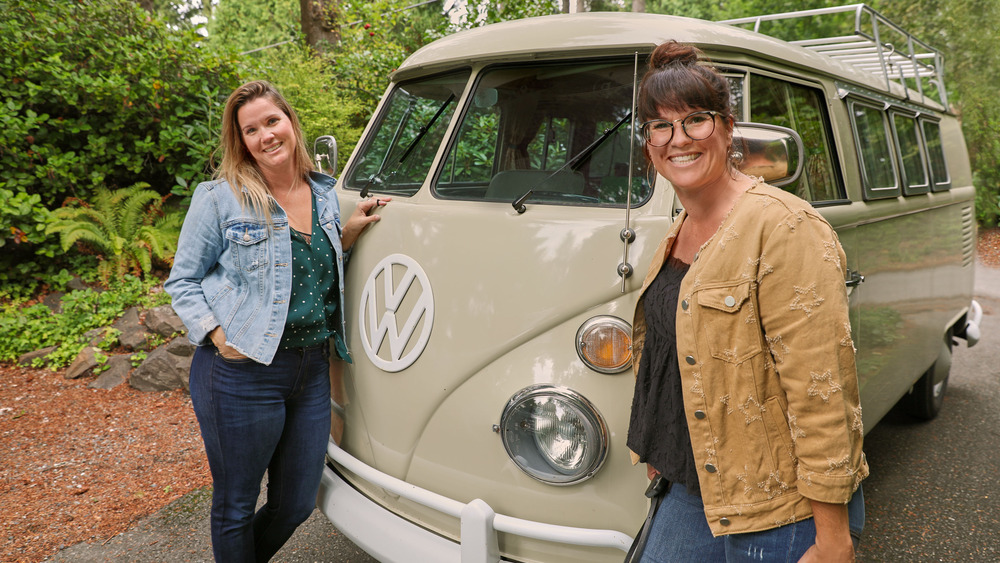 Courtesy of HGTV
For Lyndsay Lamb and Leslie Davis, family is at the heart of everything they do, and their company, Lamb Real Estate, was actually born because of this familial devotion. The inseparable sisters, who both married their college sweethearts, have four sons between them. Lamb entered into the real estate business first, but her son, Miles, fell ill with cancer, so Davis, who has three boys, Kyler, Cash, and Cole, lent a helping hand. "She got her license very quickly and jumped right in. [She] just helped keep the business going while I was taking care of Miles," Lamb explained. "Then by the time Miles got healthy ... I got back into it full-time, she was like, 'Hey, I actually kind of love this, and I think I'm pretty good at it.'"
The ladies are known to mix their personal and professional lives and viewers will find more of that in season 2. "You get to see Leslie and me teaching our 15-year-old boys, who are about to turn 16, how to drive these buses," Lamb explained. "So that's a really cute scene." As for their other halves — Justin Lamb and Jacob Davis — they also get their share of screen time (via Distractify). "In one episode, the husbands have a birthday," she teased. The duo's expansion of their brand, along with their new shop, which sells items from the series, is also featured. "You get to see the business as a whole grow, opening up a retail store, working more with design clients," she said.
Season 2 of Unsellable Houses was filmed during the COVID-19 pandemic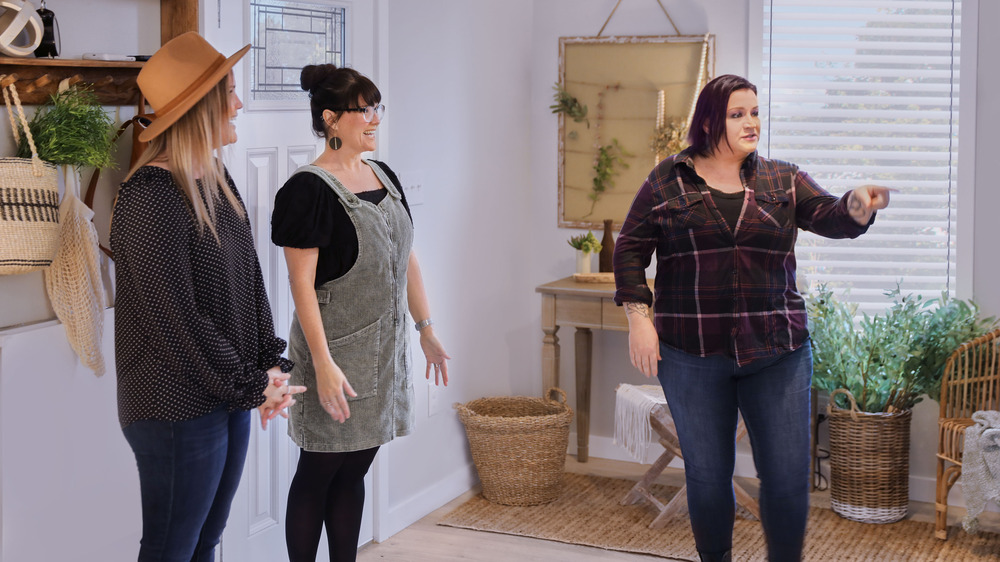 Courtesy of HGTV
After season 1 of Unsellable Houses premiered in February 2020, the COVID-19 pandemic hit. However, because the show was already a success, by July, HGTV had already announced that it was renewed and Lyndsay Lamb and Leslie Davis were coming back for a second season (via The Wrap).
Production did not let the crisis halt filming and took precautions to keep the cast and crew safe. "We lived kind of in a little pod of just our crew," Lamb explained. "We would be tested a couple of times a week. Leslie and I could be together, but the rest of the crew, we were really pretty set back from. Every time we broke from a scene, we would put back on our approved masks and ... we couldn't eat at the table together."
New episodes of Unsellable Houses air Tuesdays at 9 p.m. ET/PT on HGTV.