Princes William And Harry Are Being Compared To These Royal Siblings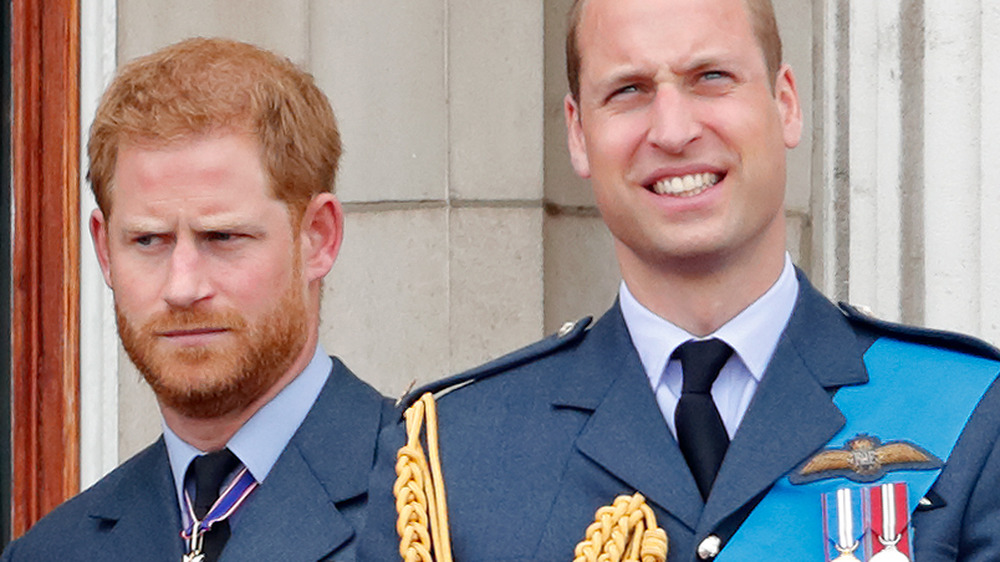 Max Mumby/indigo/Getty Images
Prince Harry and Prince William's strained relationship has been a topic of royal discussion following the Duke and Duchess of Sussex's bombshell interview with Oprah Winfrey. Adding to that conversation is royal biographer Andrew Morton, who, during an appearance on Channel 4's Steph's Packed lunch in the UK, commented on the brothers' fallout and compared their relationship to that of the Queen and Princess Margaret (via The Sun). 
"[Queen] Elizabeth and [Princess] Margaret were sort of the salt and pepper of the royals in their day. They were a unique double act and the comparisons with William and Harry are many and obvious," Morton explained. "The Queen is a very similar character to William, cautious, even-handed and calm ... Margaret and Harry are a couple who kick over the traitors. Margaret used to say, 'disobedience is my job.'"
Per The Daily Express, Morton, who has previously advised Netflix during their making of The Crown, added that he hopes the royal siblings would settle their differences with "a damn good row" and then "make up as the Queen and Margaret did throughout their relationship."
Prince Harry and Prince William will meet at their grandfather's funeral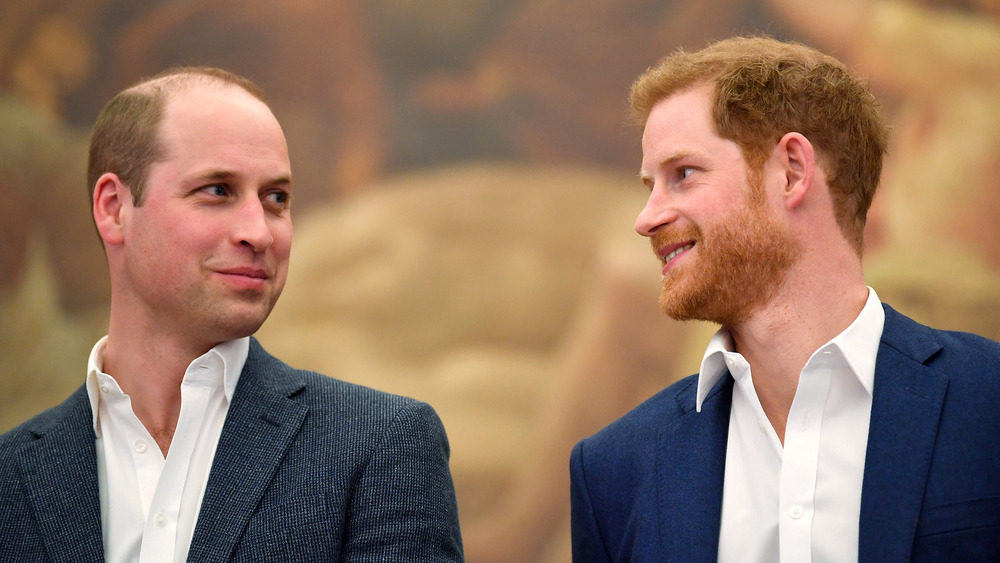 Wpa Pool/Getty Images
As the Daily Star reports, the Duke of Sussex recently arrived in the UK for the first time in over a year to attend his grandfather Prince Philip's funeral, who sadly died at the age of 99 on Friday, April 9, at Windsor Castle. Further commenting on the pair's rocky relationship, royal biographer Morton said he hopes William and Harry can find some common ground amid the loss of a loved one. 
"Everybody watching the funeral will want to see some sort of reconciliation between William and Harry, and Harry and his father." He continued, "The one thing you hope is that it doesn't overshadow tributes to Prince Philip."
Elsewhere, it has been revealed that pregnant Meghan Markle will not attend the Duke of Edinburgh's funeral at Windsor Castle on Saturday, April 17, following medical advice from doctors. Per The Independent, the Duchess of Sussex reportedly had every intention of attending the ceremony. However, she was not given clearance to do so by her doctor.