Here's What Kanye West Just Asked For In His Divorce From Kim Kardashian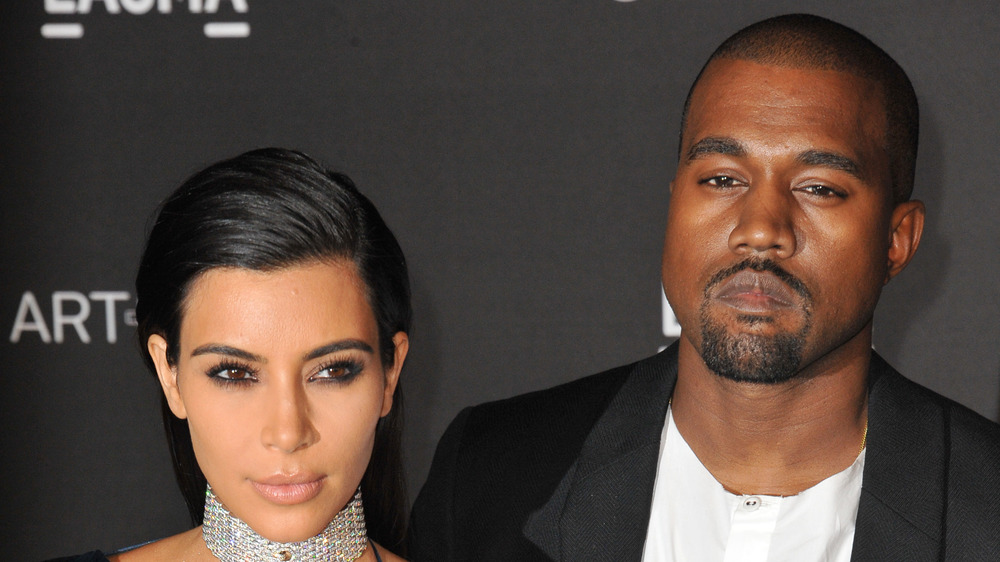 Shutterstock
After two months of relative silence, Kanye West and Kim Kardashian's divorce proceedings have begun. People reports that the Grammy-winning rapper has requested joint custody of their four children in his response to the filing, but asked the court to waive its right to award either party spousal support. As for the official reason of their split, the couple opted for the ever-popular "irreconcilable differences".
The outlet reports that the two had a prenuptial agreement set in place prior to their 2014 wedding and neither party seems to be attempting to alter their original contract as the divorce continues. Married for seven years, the couple began to spend less time together last year, after a string of incendiary tweets from the rapper's account hit the internet. Sources close to West explain that he believes his 2020 presidential run led to the demise of their union, People notes. Last summer proved to be a rocky season as they struggled to spend time together and make it work. 
The reality star has remained in their Los Angeles mansion throughout the proceedings, while West has shuffled between Los Angeles and his property in Wyoming. Currently, West and Kardashian appear to be making things as amicable as possible for their children.
Kim Kardashian and Kanye West still have to split their property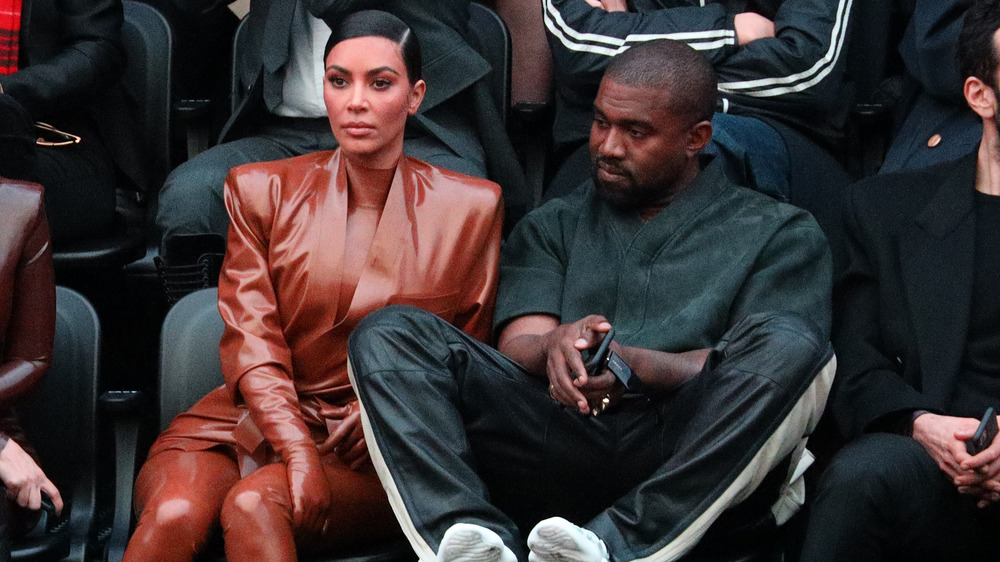 Pierre Suu/Getty Images
West's response to Kardashian's divorce filing included plans for custody and various financial aspects of their separation, but the pair's numerous properties and holdings may go a different route. Entertainment Tonight notes that the two are working to reach a settlement on their homes and other holdings at the moment. However, it appears that the legal proceedings have gone rather smoothly, with the couple likely to reach a settlement in the near future.
Sources also told the outlet that the couple had been separated for a while, with the legal extension of the process coming as no shock to their friends and family. Continuing to focus on their children and their careers, the two struggled to find common ground throughout the last year with West's public actions straining the relationship. However, the outlet notes, the two tried their best to make things work — to no avail. 
Insider notes that Kardashian recently supported her soon-to-be ex-husband's brand, Yeezy, by wearing the sneakers on Instagram. The outlet also reports that she likely has a stake in the brand as well. After Kris Jenner posted a photo of the golf bags she bought her entire family for Easter, many noted that Kardashian's last name no longer had West attached to it, likely showing her assumed name change as a result of the divorce. 
With low drama but high stakes, the West-Kardashian divorce seems to be moving along as both parties expected.