The Sad Passing Of Lidia Bastianich's Mom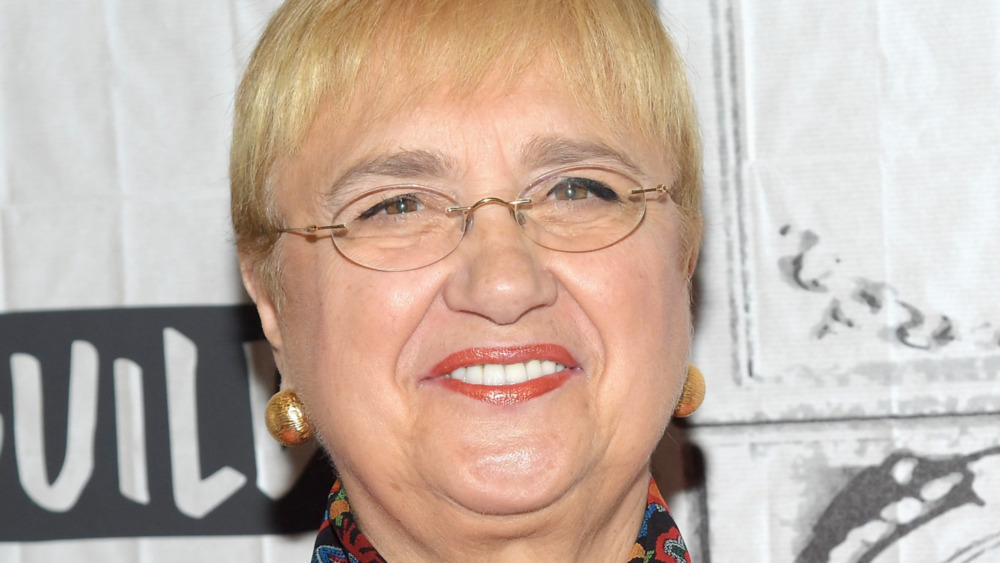 Ben Gabbe/Getty Images
Lidia Bastianich is an Emmy award-winning television host, an author of recipe books, and a restaurateur known for managing eating establishments such as the multiple Eataly locations around the country (via lidiasitaly.com).
Many are familiar with her mother, Erminia Mattichio (née Bastianich), who was known as "Grandma" by fans. According to the book My American Dream: A Life of Love, Family, and Food, Lidia was born to Erminia, a teacher, in 1947. In 1956, they moved from the communist country Yugoslavia to Italy. Later, they were reunited with her father, Vittorio Matticchio, lived with a relative, then moved to a refugee camp. With assistance from Catholic Relief Services, they eventually ended up in New York (via Entertainment Central Pittsburgh).
In 2020, during the ongoing COVID-19 pandemic, the mother-and-daughter duo quarantined together. The TV host turned to social media to reveal that her 99-year-old mother "still has all her marbles" and "bosses me on how to take care of the vegetable garden" (via Showbiz CheatSheet).
Lidia Bastianich shared the news of her mother's passing via Twitter
Lidia Bastianich used social media to share the news about the passing of Ermina Bastianich. On Feb 19, 2021, she tweeted, "My dear mother, Erminia, affectionately known as 'Grandma' passed away quietly at home with me and the immediate family several days ago. Our team will be dedicating many of my future posts to her as we get through this difficult time."
Showbiz CheatSheet called Ermina a "scene-stealer," noting that the sweet grandma encouraged and influenced her famous daughter. Ermina appeared alongside Lidia on television and was also featured on her daughter's official YouTube channel.
In fact, in a clip from February 2015, she talked about the beautiful similarities between people and plants, saying we are more or less the same. "We all come from the ground," she said with a smile, "and we go back to the ground."