12 Healthy And Quick One-Pot Recipes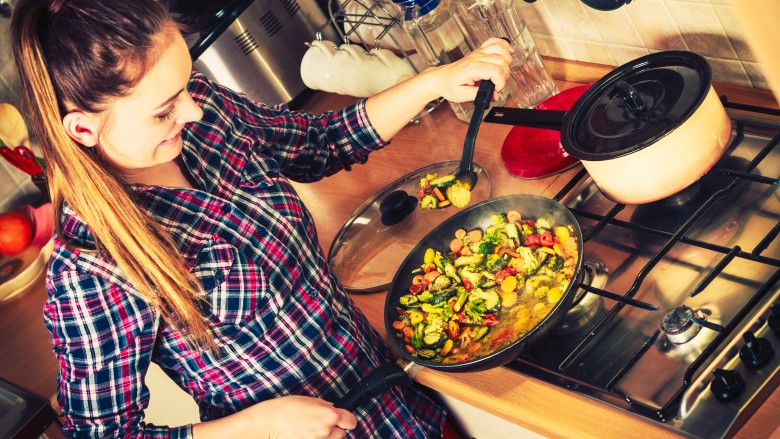 Shutterstock
I absolutely hate doing dishes. Unfortunately, I hate having them piling up around my kitchen even more, so when it comes to making myself a healthy and delicious meal, I try to use as few pots and pans as humanly possible. I'm pretty sure I'm not alone in that fact, so I've gathered some delicious and healthy one-pot dinners that are sure to please the whole family. If you're not sure what you're going to end up doing with all that extra time you would normally spend washing a ton of dishes, feel free to grab a glass of wine and curl up on the couch. You're welcome.
Sheet pan chicken fajitas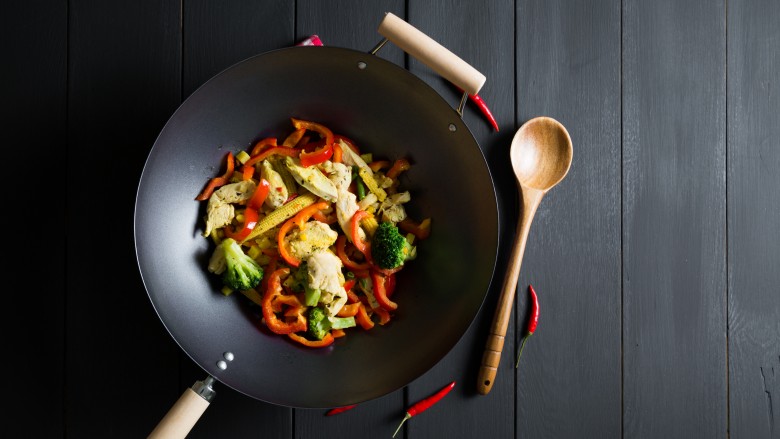 Shutterstock
If you haven't heard the buzz around one-pan dinners yet, prepare to have your mind blown. When you not only have your entire dinner cooked and prepped in one pan, cleanup could not be easier. I'm particularly eyeing this recipe for sheet pan chicken fajitas. The whole thing goes into the oven together, only adding a stack of tortillas wrapped in tin foil to the tray about 5 minutes before taking it out. Yum!
Creamy chicken and rice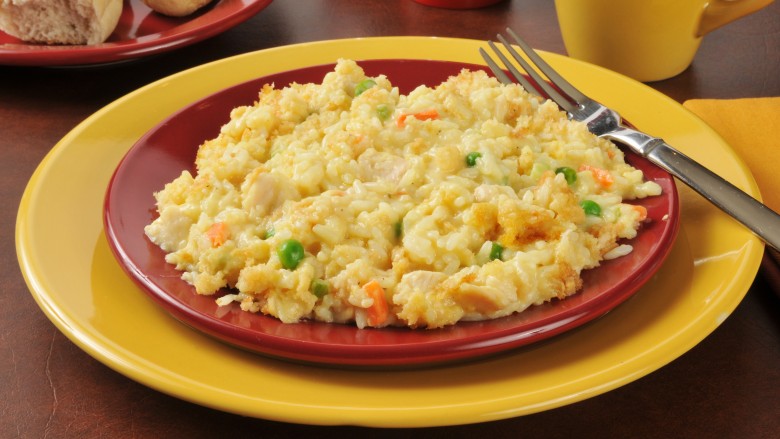 Shutterstock
It's not often that you hear the word "creamy" and associate it with a healthy dinner option, but after you see this creamy chicken and rice, I think you'll change your tune. It's the perfect combination of carbs from the rice, protein from the chicken and added veggies! You could even throw in some cauliflower, broccoli or your favorite vegetable. When you talk about easy dinners, it really does not get any easier than this delicious option.
Enchilada skillet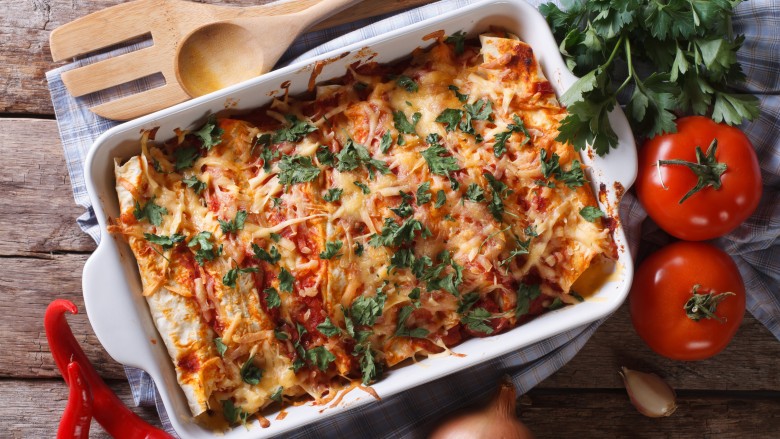 Shutterstock
As much as you may love enchiladas, we don't usually think of them as a quick or healthy dinner option, but what if I told you it was actually possible? This enchilada skillet recipe is packed with veggies and comes together in a mere 20 minutes. You can even easily swap out the whole wheat tortillas for corn, if you're looking for a gluten-free option. All I know is that when you come home hungry, dinner will be ready before you can dive hand-first into the box of cookies in the pantry.
Kale sweet potato white bean skillet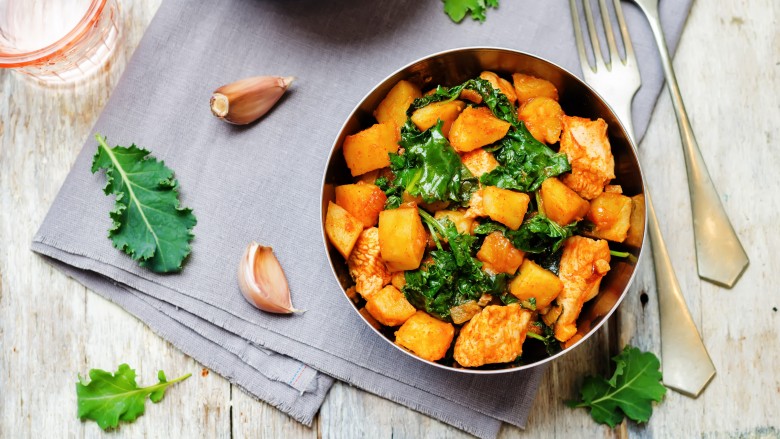 Shutterstock
I'm pretty sure we all have one of those "kitchen sink" dinners where you try to take every random item in the fridge and combine it with whatever may be hanging out in the pantry to pull dinner together, right? For me, these usually come in the form of salads with all of the leftovers piled on top of a bed a lettuce; it's really just the single girl's dinner, but after seeing this kale sweet potato white bean skillet, I need to rethink my strategy because this looks delicious! Even more, this dinner option is vegan, gluten-free, dairy-free and contains a good dose of healthy fats!
Cheesy Mexican quinoa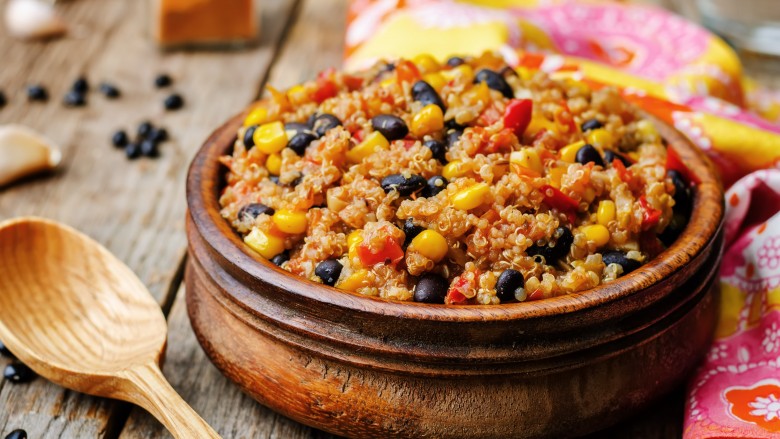 Shutterstock
I can never get enough Mexican food in my life and I assume everyone else is in the same boat, so I'm making sure you have plenty of options. This "cheesy" Mexican quinoa recipe is not only dairy-free with the use of nutritional yeast instead of regular cheese, it's perfect for Meatless Monday! It's packed with beans, veggies and quinoa, so it's a protein-packed powerhouse of a dinner, sure to please a hungry crowd.
Bean-free chili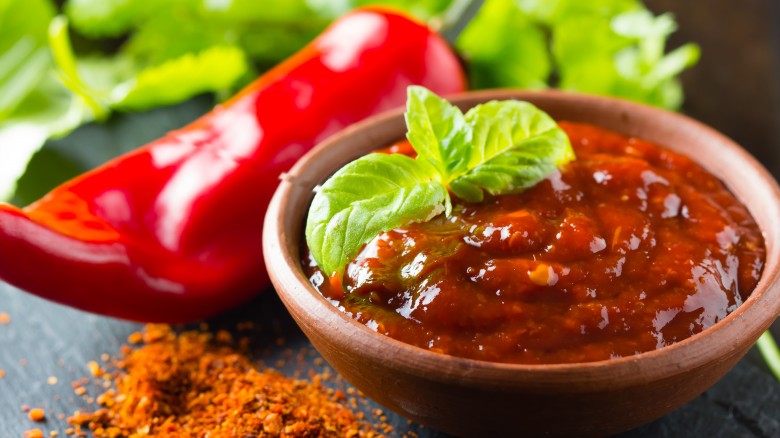 Shutterstock
When I think of comfort food, especially during the long winter months, the first thing that comes to mind is chili. Not only is it warm, delicious and spicy enough to clear your sinuses, it is one of the easiest dinners ever. Plus, it only requires one pot. If you're not a fan of beans in your chili, then this bean-free primal chili, packed with veggies and your choice of ground meat, should be on your must-make list as soon as possible! Talk about a win, win, win!
Coconut curry soup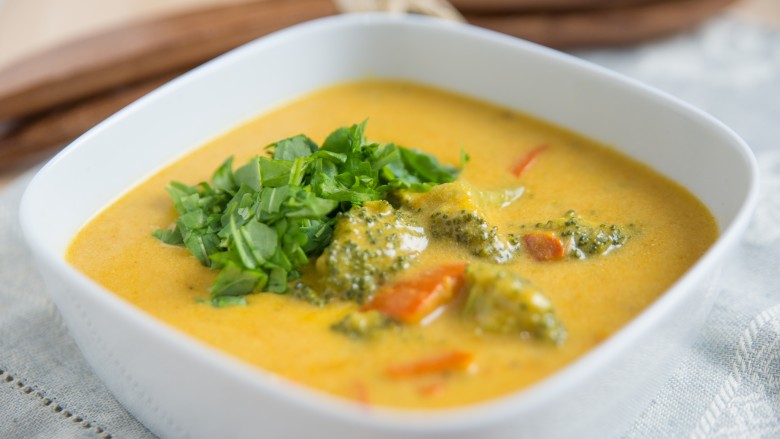 Shutterstock
If you're looking for an exotically flavored, Asian-inspired meal, I highly suggest you try this coconut curry soup! It's protein-packed with shrimp and clams, veggie-loaded, and has all the flavors you'd expect with ginger and curry powder. While the meal itself comes together with one single pot, I highly suggest dirtying up your blender and making some lime mojito margaritas to go along with it — just saying, it's 5 o'clock somewhere.
Chickpea and vegetable stew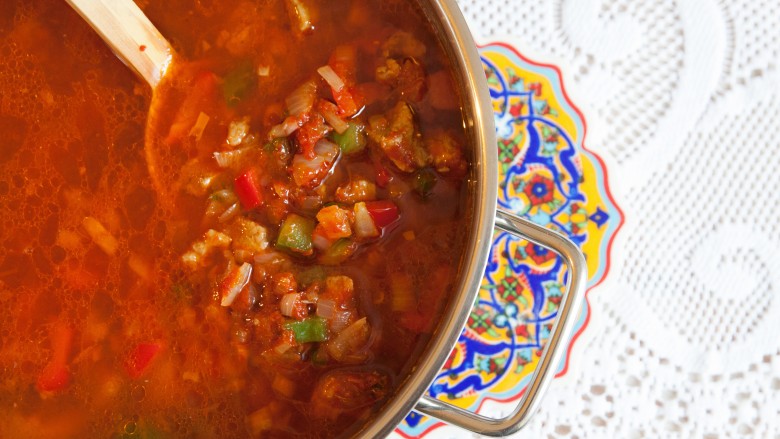 Shutterstock
If you're looking for another vegetarian-friendly, comforting and delicious option, consider making a chickpea and vegetable stew like this one. This stew is packed with veggies like cauliflower, tomatoes, potatoes, and peppers, and if you've never had freshly-grated ginger before, you are in for a real treat! To make it even better, this stew is spiced with curry and finished off with full-fat coconut milk, which just takes it to a whole other level.
Chicken noodle soup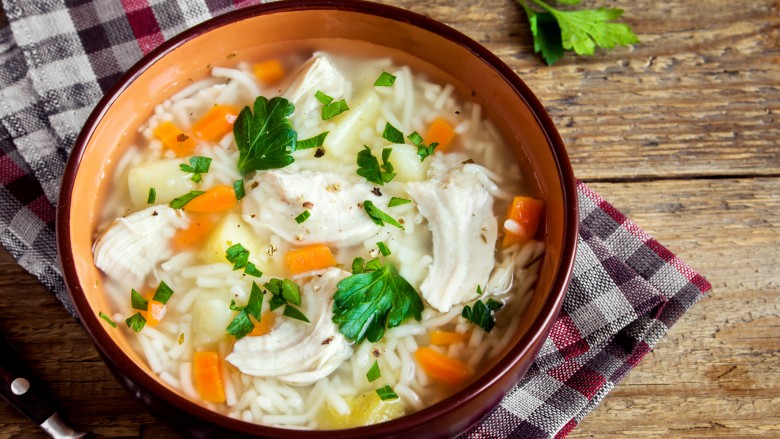 Shutterstock
When cold and flu season hits, the first thing we all do is head to the grocery store and stock up on chicken noodle soup, saltine crackers and tissues, right? Well, instead of buying the canned soups, which often have unthinkable levels of sodium, break out your soup pot for this super easy chicken noodle soup. Trust me, when you're freezing your little toes off or the entire family is suddenly feeling under the weather, you're going to want this.
Coconut shrimp and pineapple quinoa skillet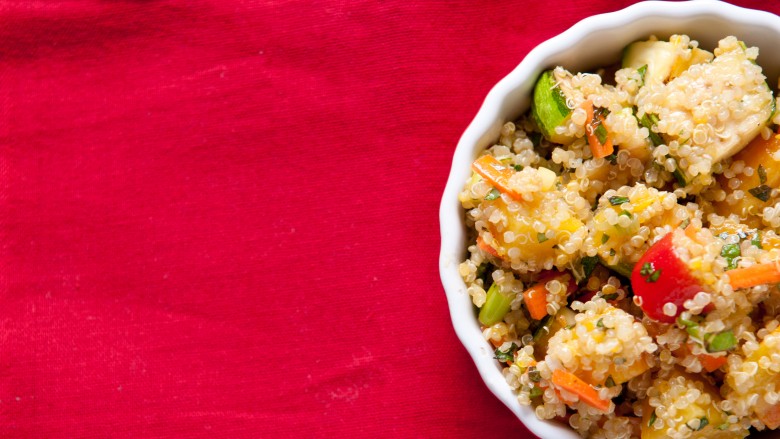 Shutterstock
For some reason, I find that I don't often buy seafood to cook at home so when I go out to dinner, one of my favorite things to get is some sort of seafood dish, especially shrimp. On the rare occasion that I make a shrimp dinner at home, it's usually on a kebab cooked on the grill, so when I ran across this coconut shrimp and pineapple quinoa skillet, I knew this was something I had to make at home. This would make the perfect light and healthy dinner, plus, the leftovers make a great lunch for work the next day!
Sweet potato and sausage quinoa bake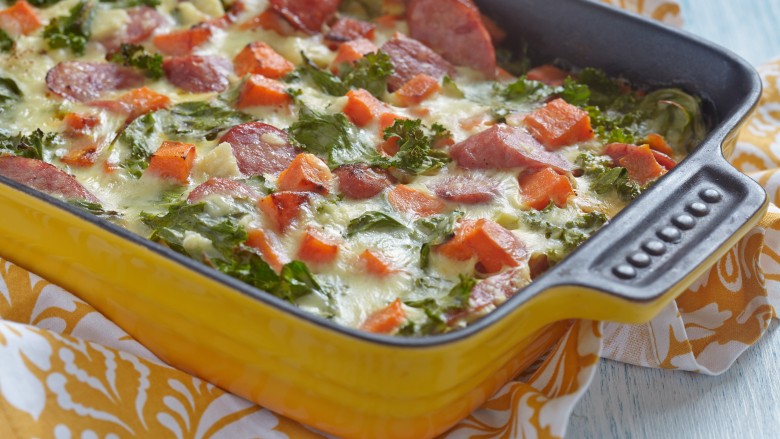 Shutterstock
There are two main staples in my diet that tend to appear in multiple meals throughout the week and as such, I always ensure are on-hand and fresh for fast, easy and delicious meals: kale and sweet potatoes. After getting a big bag of sweet potatoes from my parents' garden last year, I've loved finding new recipes to incorporate them and when I saw this sweet potato and sausage quinoa bake also had kale, I knew this was going to be my new favorite one dish meal!
skinny chicken parmesan casserole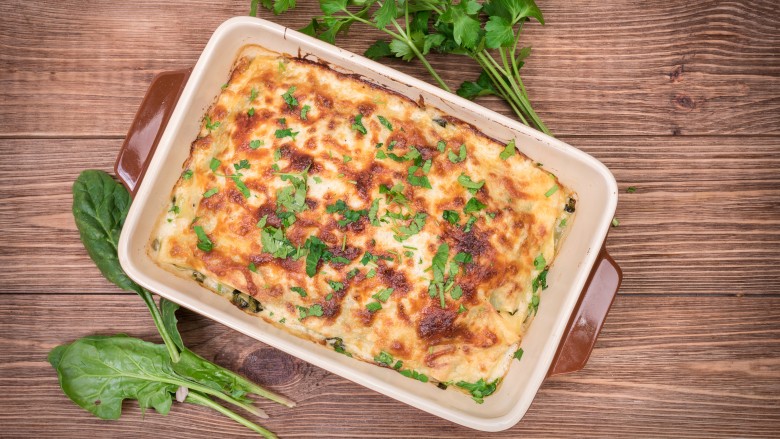 Shutterstock
When you think of comfort foods, one of the first things that I bet comes to mind for many of us is chicken Parmesan, right? This Italian classic is so good, though it's not usually seen as a healthier dinner when you're trying to watch the waistline. That is until this dump-and-bake skinny chicken Parmesan casserole came into the picture. To make it even better, all the ingredients go right into the pot raw (even the pasta is uncooked!) and the whole thing gets prepped, into and out of the oven and to the table in under an hour. Talk about a major dinner win!
The days of stacked dirty dishes are behind you!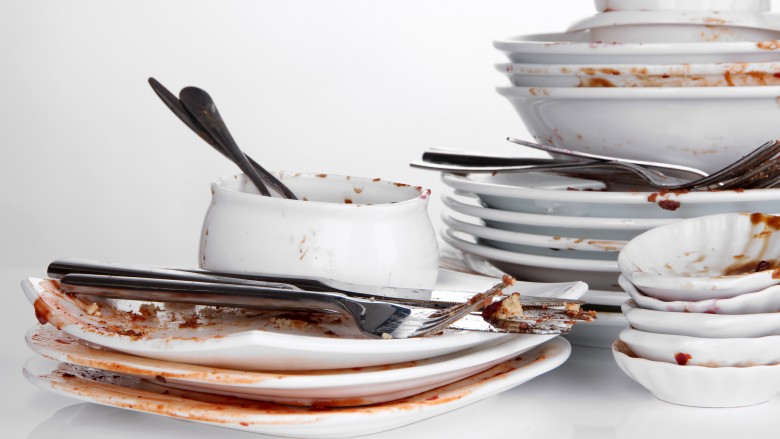 Shutterstock
At the end of a long day, when the last thing you want to do is dirty up a bunch of dishes, I think it's safe to say that these one-pot meals need to be a part of your repertoire. With so many delicious, healthy and nutritious choices, there's something to please every palate, dietary restriction and dinner craving. Plus, since clean up couldn't be any easier with these dinners, there's more time for playing with the kids, catching up on your favorite show with your honey, or curling up on the couch to read a new book.