Madonna Just Spent An Eye-Watering Amount To Buy The Weeknd's Home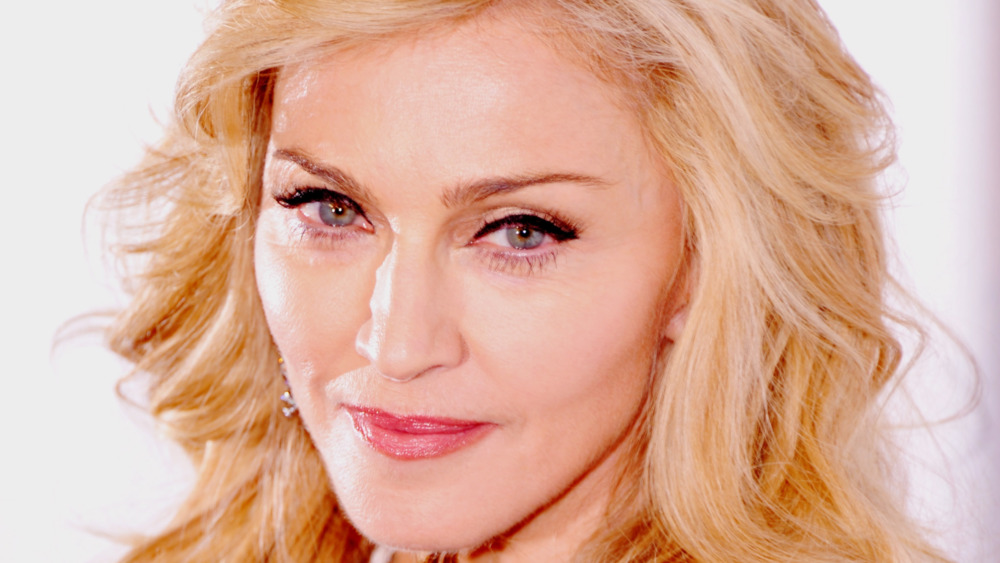 Stephen Lovekin/Getty Images
The Weeknd just became $20 million richer. Worth a cool $40 million from his tours, hit albums and other holdings, the R&B singer also has made money from his real estate developments as well. Recently, a fellow singer paid $19.3 million for his latest project, stationed deep in the Hollywood Hills.
According to PageSix, the crooner put his sprawling mansion on the market last summer for $25 million and ended up slashing the price by $6 million. Eventually, the 12,500 square-foot home sold to Madonna on April 9th of this year. The outlet reports that The Weeknd paid $18.2 million for the mansion in 2017 and it sits on three acres in a gated community. With seven bedrooms and a two-bedroom guest house, the property is fit for an R&B — or pop — superstar.
People notes that two master suites grace the upstairs and that the residents can enjoy the pool, spa, and cabana outside. If those outdoor activities aren't enough, a basketball court, five-car garage, theater, fitness room, and wine room should do the trick. Redwood trees frame the house and a large barn sits on the property as well — meaning that space shouldn't be an issue for the mother of six.
The Weeknd has other homes all over the country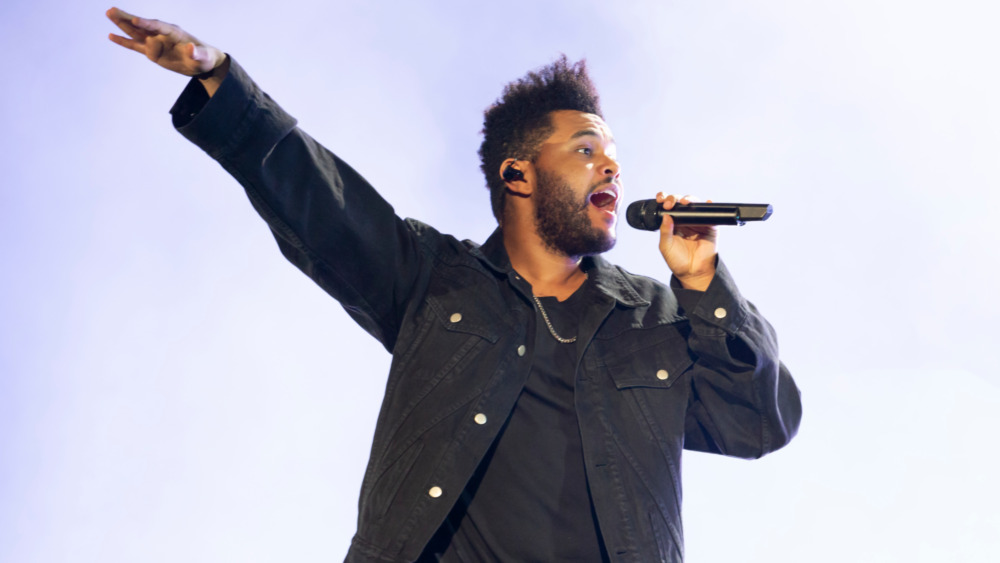 Shutterstock
Like many celebrities, The Weeknd boasts multiple luxury homes that span from coast to coast. PageSix cites his $21 million penthouse apartment in Westwood, a neighborhood in LA, and his $60,000 per month New York City apartment in the Tribeca neighborhood. 
As for the location of Madonna's new digs, the Hidden Hills are home to countless other celebrities including Justin Bieber, J Lo, Will Smith, Katie Holmes, Drake, Britney Spears, and members of the Kardashian family, Forbes reports. She has previously owned other homes in the Los Angeles area in Beverly Hills and Hollywood. Her other properties include a 58-acre farm in Bridgehampton, a Georgian Townhouse in London, a mansion near Lisbon, Portugal, and a New York home with 13 bedrooms, according to Architectural Digest. 
The real-estate-minded pop singer is all set to move into her new mansion, while The Weeknd will likely set his sights on a new space to buy and sell.