Here's How Much The Weeknd Is Really Worth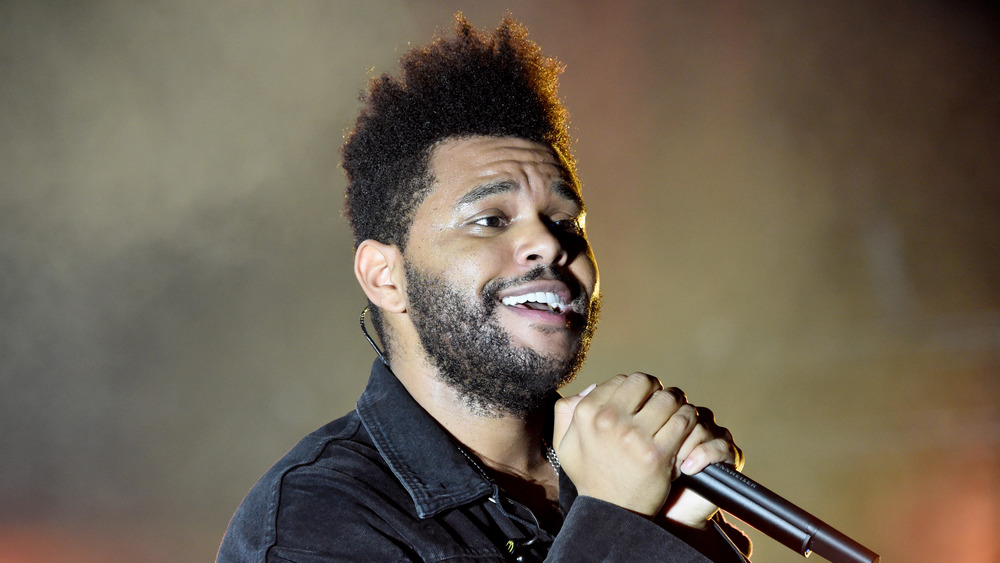 Kevin Mazur/Getty Images
With multiple hit albums, The Weeknd has taken his rightful place as the R&B superstar he is. After being snubbed by the 63rd Annual Grammys, the singer took to Twitter to call the organization "corrupt," and as TMZ reported, rumors swirled that his decision to perform at the Super Bowl might've had something to do with his omission from the list of nominations. But, as far as his finances goes, he's certainly not hurting following the news. 
In 2010, the Weeknd made waves after becoming a YouTube sensation, and went on to lock down a record deal. As Celebrity Net Worth reports, the singer has "sold over 70 million records in the United States alone," making him a musical force to be reckoned with. In 2017, he raked in $92 million, which landed him in the No. 6 spot on Forbes' list of highest paid celebrities that year. Two years later, he slid down to No. 87 on the Forbes chart. By 2020, he "dropped off" the list. That's not to say he is not still making a ton of cash: According to Forbes, he earned a cool $40 million in 2019. 
Born Abel Tesfaye, The Weeknd has found a lot of success following the release of his hit singles and creation of his record imprint, XO. His recognizable voice comes along with a jaw-dropping bank account.
TikTok made The Weeknd tons of money in 2020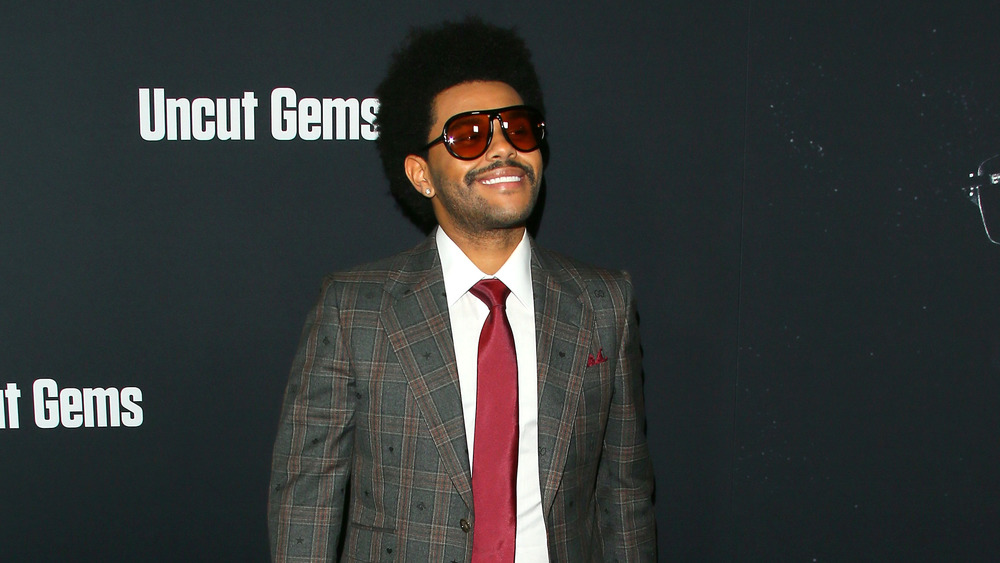 Jean Baptiste Lacroix/Getty Images
So, just how much is the "I Can't Feel My Face" singer worth, you ask? Celebrity Net Worth estimates The Weeknd is at an impressive $100 million. In addition to multiple best-selling albums and awards, the "Blinding Lights" TikTok challenge was good to The Weeknd's pockets, too. As Cosmopolitan pointed out, the social media trend made the R&B crooner one of the most-streamed artists on the planet in 2020. And that can only help his bank account. As Forbes noted in 2017, The Weeknd's stream count led to "an estimated $75 million touring advance." As Billboard reported, he hopes to start touring in the second half of 2021, "public health permitting," and he's apparently on track to bring in "$1.2 million to $1.4 million per show."
But wait, there's more. The Weeknd has teamed up with a number of companies over the years, including Mercedes-Benz, Marvel, and Puma. As TechCrunch noted in 2019, he became an investor in OverActive Media Group. Oh, and he's had success with his merchandise line, too. It's no wonder The Weeknd is Forbes material.
Even though The Weekend won't technically get paid for doing the Super Bowl halftime show, it sure won't hurt his streaming numbers... and that can't hurt his pocketbook. It's a good enough investment that, as the musician's manager told Billboard, he chipped in several million for the event to "make this halftime show be what he envisioned."