Justin Bieber Reveals What He Really Thinks Of Marriage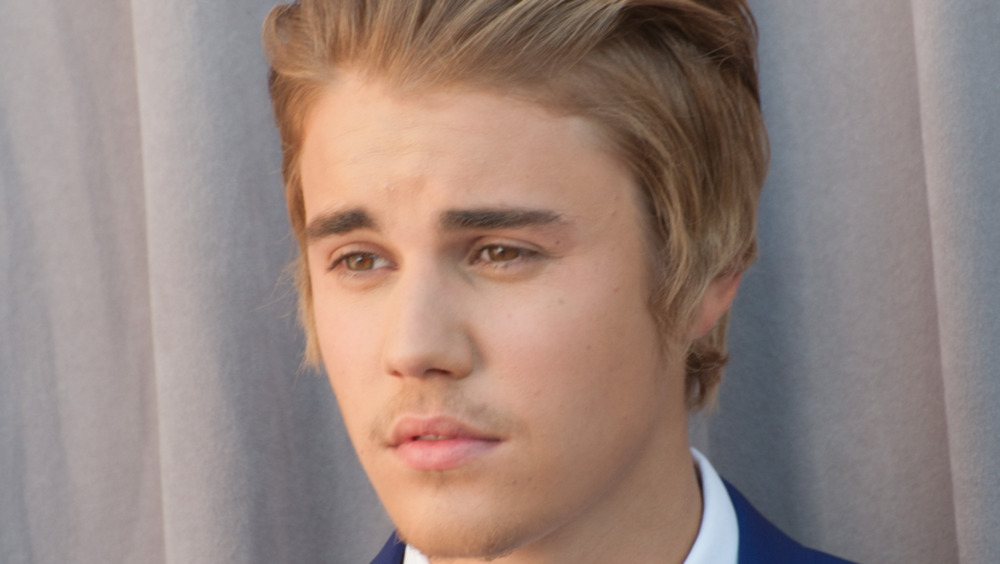 Shutterstock
Justin Bieber's life has been under a microscope since he was a young boy. The singer quickly gained fame with catchy songs such as Baby and Boyfriend. However, he's also had to endure criticism for every mistake he's made as he's grown up in front of the cameras. Bieber has made headlines for a number of controversial moments in his young life (via CNN), such as getting arrested for a DUI in January 2014, and allegedly punching a fan in Barcelona. In 2017 he made news for hitting a member of the paparazzi with his truck. He was also accused of an attempted robbery back in 2014. Bieber's life has been plagued with gossip, speculation, and negative press.
However, the singer claims that his wife, Hailey Baldwin, helped lift him up from some of the darkest moments of his life (via People). Bieber and Baldwin first met in 2009 (via Insider). By 2015, dating rumors really began to heat up, despite the couple claiming to be just friends. A year later, the pair had made it official. The duo broke up briefly but were together again by summer 2018. Bieber proposed to Baldwin in July of that year. By September 2018 the couple had tied the knot in a small ceremony held at a New York City courthouse. Now, nearly three years later, the pair are still going strong.
Justin Bieber talks 'tough' first year of marriage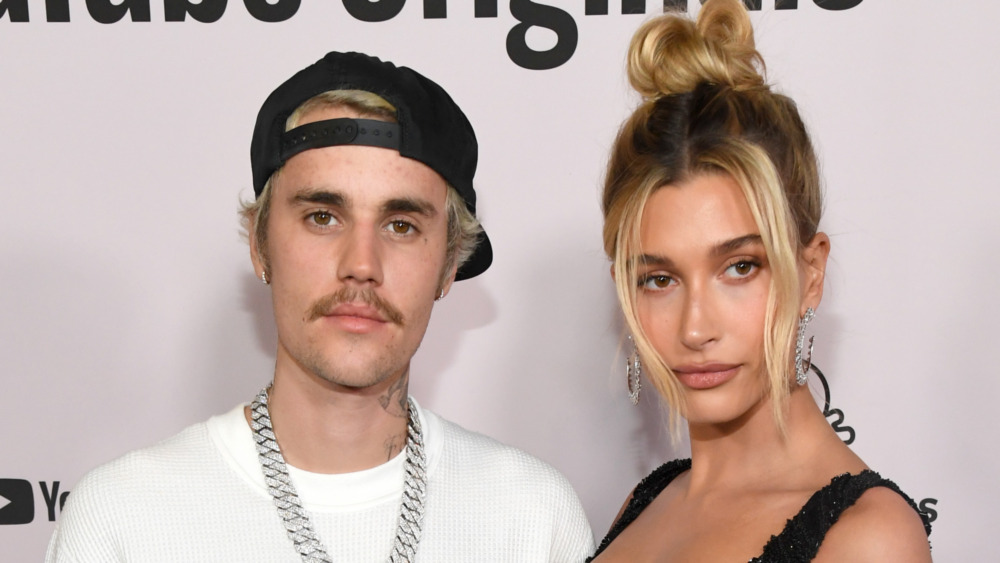 Kevin Mazur/Getty Images
Justin Bieber opened up about his life in the latest issue of GQ, and he didn't hold back when it came to giving his honest opinion about marriage. The singer credited his wife Hailey Baldwin for helping through some personal struggles, but claims that their relationship hasn't always been easy. "The first year of marriage was really tough because there was a lot going back to the trauma. There was just a lack of trust. There was all these things that you don't want to admit to the person that you're with, because it's scary. You don't want to scare them off by saying, 'I'm scared,'" Bieber admitted.
Bieber went on to reveal that he always felt "compelled" to settle down and start a family. "I just felt like that was my calling. Just to get married and have babies and do that whole thing," he stated. However, as for he and Baldwin becoming parents, he's not in any rush to having children. "Not this second, but we will eventually," he told the publication. The singer also added that he's happy to have Baldwin to share his life with. "Before, I didn't have that to look forward to in my life. My home life was unstable. I didn't have someone to love. I didn't have someone to pour into. But now I have that," he said of his wife.