Why Queen Elizabeth Will Not Step Down From The Throne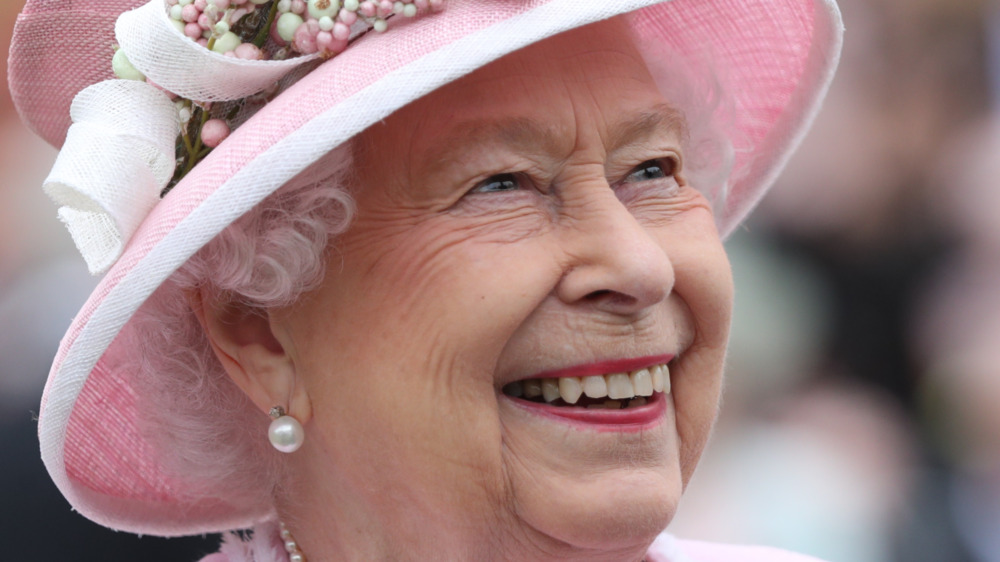 Wpa Pool/Getty Images
Queen Elizabeth has been the ruling monarch of England since 1952 (via Biography). That makes her time on the throne longer than any other British ruler, according to Tatler. Queen Elizabeth is nearly 95 years old, leaving some to wonder if it's about time she gave up her post and hand over the reins to her next in line, Prince Charles (via People). This question is especially topical given the recent death of her partner of nearly three quarters of a century, Prince Philip.
But according to sources, the monarch will never abdicate from the throne. And the reason has something to do with her late husband's wishes. "She understands that she has a job to do, and [Philip] would have wanted her to crack on," a former senior aide to the royal family told People, adding, "She did do so when he retired from public life."
Beyond what Prince Philip would have wanted his wife to do for the remainder of her life, there is another reason Queen Elizabeth intends to stay put as the sovereign.
British people do not all agree that Queen Elizabeth should stay in power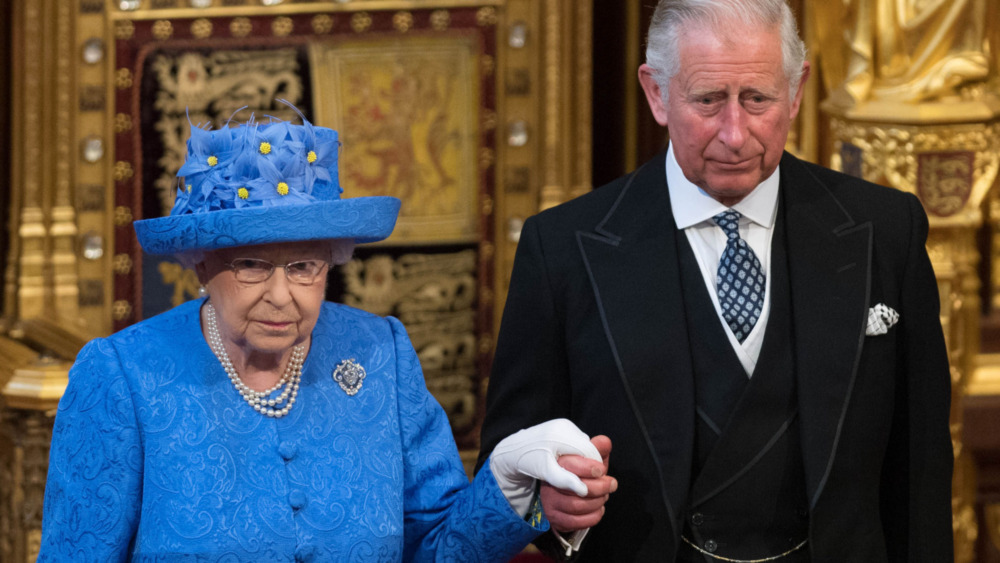 Wpa Pool/Getty Images
Those familiar with Queen Elizabeth's reign will not be surprised to hear what another source told People about the monarch and Philip: "She will never abdicate because of duty and honor and public service is so deep in her, as it was for him." As noted by Express, she vowed to stay on the throne for her entire life when she became queen at the very young age of 21, following her father's death.
Interestingly, a poll revealed British citizens don't necessarily agree with her decision not to step down according to Express, with 48 percent saying Queen Elizabeth should give up the throne before she dies. Twenty seven percent of those polled noted she should abdicate while her health is still good.
It's also worth noting that given his mother's record as the longest reigning monarch in British history, Prince Charles has also had to wait for the most extended period of time of an heir apparent. He was only three when he became next in line, and is now 72.