The Truth About Gigi Hadid's Skincare Routine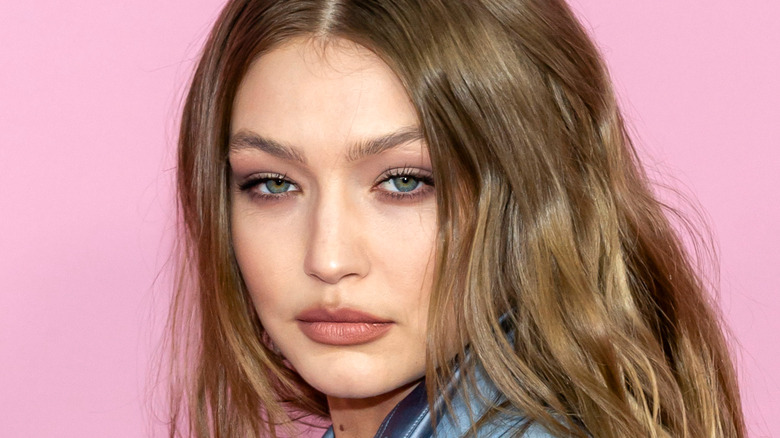 Shutterstock
After welcoming little Khai Hadid Malik in September 2020, Gigi Hadid and boyfriend Zayn Malik have been busy sharing photos of their adorable daughter. But that's not all the new mom has shared — she also dropped the deets of her skin care routine in a video with Vogue.
Managing your skin after a baby is a battle that new parents know all too well. With little time to shower, exfoliate, and hydrate on the regular, proper skin care can fall to the wayside. And exhaustion aside, postpartum hormones can wreak havoc on the complexion (via Parents).
Thankfully for us, though, Hadid has lifted the veil on her entire skin care regimen. And the truth is the model's routine is actually quite simple, hitting all the necessary steps without keeping her locked in the bathroom and away from her sweet baby. With an emphasis on clean and simple products, her steps to stage-ready skin are easy and accessible. Let's take a look.
Gigi Hadid is all about keeping her skin moisturized
As Hadid detailed to Vogue in 2021, the model's skin care routine changes a bit with the seasons and depends on what her skin needs at any given time of the year. During her pregnancy, which happened to be in the summer, she began her routine with Oliveda products, which are made olive tree extract. "They have everything from cleanser to moisturizer [to] oils. So I really enjoy using that," Hadid explained.
In the winter, when the video for Vogue was filmed, Hadid explained she needs a bit more hydration. "And now I have moved into my winter routine, which for me, is about a thicker moisturizer because my skin gets so dry," said the model. She starts by dabbing her skin with Ceramidin Cream by Dr. Jart+. She then mixes in Odacité's Mo+P Very Dry Skin serum directly into the moisturizer on her face.
Gigi Hadid relies on this drugstore cleanser
As for cleansers, Hadid goes for a brand that you are likely already familiar with. "Whenever I'm working a lot, or I'm wearing a lot of makeup, or I'm coming from a shoot, I use Cetaphil, because I just feel like it really cleans my skin," Hadid revealed to Vogue. Quality and high prices aren't always one in the same for this supermodel. "I've always really gone for drugstore skin care," she said. "I really just wanted good products, and I don't always think that you have to pay a lot for that." In fact, she spot-treats breakouts with toothpaste, the model admitted to Vogue.
Along with focusing on her face as a whole, Hadid also pays special attention to her lips. "Another thing that I like to do with my moisturizing and my skin care before I start makeup is to moisturize my lips," she revealed. She applies the moisturizer straight away and lets it sit and work its magic while she goes about the rest of her routine. Hadid prefers to use 101 Ointment Multipurpose Superbalm, which the model said is "an-all purpose ointment." She uses it to treat the dry areas of her face including the tip of her nose and, of course, her lips.