Giving Up This Food To Get A Bikini Body Is A Mistake. Here's Why.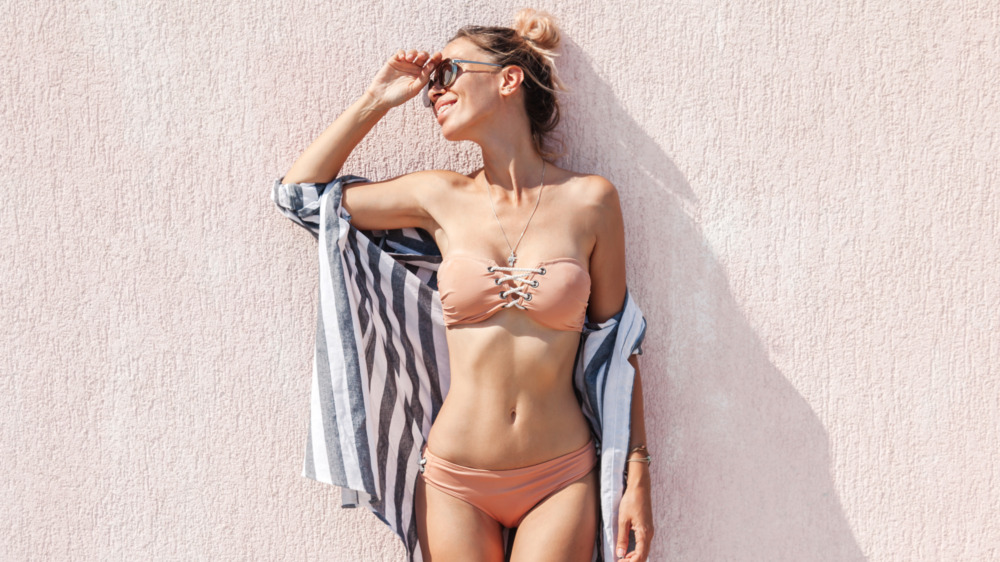 Shutterstock
If you've been exercising more often and cutting down on carbs in preparation for summertime, you might be following a baseless diet rule that couldn't be further from the truth. While many of us are tossing sugar aside in favor of leafy greens and lean proteins, there's one food group that you should still be eating — even if you're looking to lose weight. The List spoke to registered dietitian, Sue Heikkinen, in-house RD for nutrition app MyNetDiary, to get the low-down on that one food we should never avoid if on a summer diet.
With countless eating programs instructing dieters to avoid fruit in order to lose weight, it's no wonder many of us are nixing bananas, strawberries, and peaches altogether. But avoiding fruit means cutting out one of the most delicious, nutritious food groups. As Heikkinen described, "Summer is the ideal time of year to enjoy fresh fruit — it will never taste better."
If you're scared of fruits' high sugar content, not to fret — Heikkinen told us that, "Although fruit has natural sugar, it comes with body-protective antioxidants, plus fiber to keep you full. In short, needing to avoid fruit for its natural sugar content is a myth, since the sugars in fruit are "not linked with the health risks of added sugars." Several fruits, such as apples and grapefruit, have a lower glycemic index, which means a milder blood sugar spike than other carbs.
Our expert's summer snack tips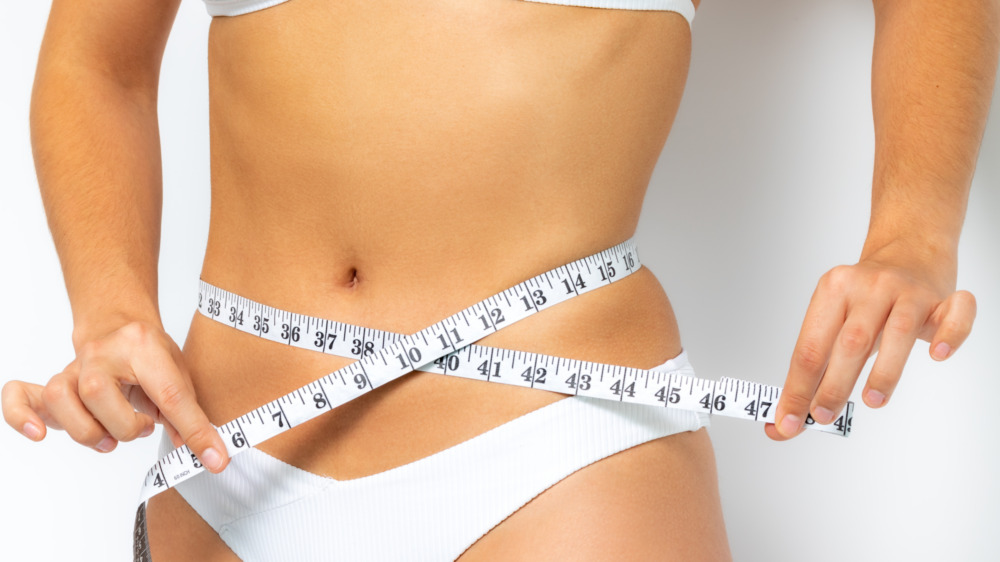 Shutterstock
By keeping you full longer, fruit can actually help you avoid unwanted cravings. As Heikkinen says, fruit is "often more satisfying than other snack foods," which will help you cut back on wanting to reach for the candy drawer. And what if you're counting carbs? If you're on a diet that restricts carb-intake, Heikkinen suggests including fruit in your carb budget — you still need to count fruit, but they are a "wise way" to eat healthy carbs. Heikkinen recommends logging in your diet on an app, like MyNetDiary, to keep yourself on track.
As Heikkinen reminded us, fruit is "naturally hydrating," which makes it the perfect summertime snack. Enjoy juicy watermelon or oranges while you lounge by the pool, and no worries about calories either — Heikkinen told us fruit is "low on calories," with a cup of watermelon amounting to just 46 calories, and a peach rounding out at 61 calories. In fact, fruit is considered "low energy density," meaning it is calorically low relative to weight.
Fruit is "the ultimate unprocessed food," so there is no need to be wary of eating it. This food group can help you satisfy a slightly-sweet craving without turning to brownies, cakes, or candy, avoiding high-calorie sugary foods. Just remember to buy fresh or frozen fruit — not dried fruit, fruit juice, or canned fruit — and enjoy the juiciest, most delicious sunny snack as part of a balanced diet.